| | |
| --- | --- |
| | GETFITNLEAN's Recent Blog Entries |


Thursday, July 16, 2009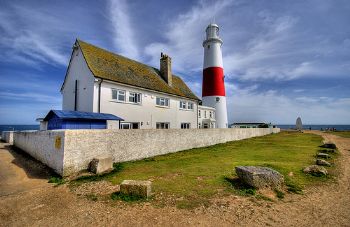 This photo & others like it may be found here www.flickr.com/photos/petervanallen/
774522321/ .

Hello All! Sorry I have been away from SP for sooooo long. My 2 & 6 year olds keep me entirely to busy. (and not in a way that I can lose weight mind you!) The weather here in Eastern PA has been lovely (read as: NO HUMIDITY----Yahoo!)....up until today that is! Oh, and we did have 2 weeks of horrible rain in the beginning of June. But today feels like it's July. We will be going swimming in a bit since I am sitting out here typing this while I am starting to perspire a little.

The main things I have been trying to concentrate on lately are de-cluttering and organization. Not just my house (which is a big job with all the kids toys!), but also on my computer and the paper trail that accumulates on my desk. And when I'm not trying to take care of that, I've been in the backyard with the kids for most afternoons. And when not outside, I try to fit in the normal cleaning & other errands that have to be done.

So where do I fit in Spark Groups and online socializing, food tracking, exercise, eating properly, etc? How do other busy Moms do it all AND exercise AND eat healthy? I want to be able to do it too! I just don't know how?




Monday, May 18, 2009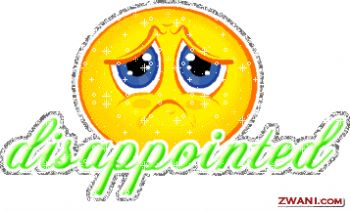 It's the middle of May and my weight is pretty much right back where I started at the beginning of 2009. If I had stuck with exercising and eating properly the past 2 1/2 months, I could have lost 15 lbs by now. But no. I fell into the same trap I seem to fall into every year. I get sick and then start eating crappy all over again. I have so much housework to catch up on and I tend to not eat properly. I stopped using my elliptical (which I do miss doing by the way). So yes, I am very disappointed in myself.

My first step back into trying to do SparkPeople again is to make sure I visit the site every day, track, blog, post. I need to keep myself accountable. It's almost like I need to keep reminding myself that I need/want to lose weight and the only way that can happen is by making a lot of changes in my eating & exercise habits. I hate so much that I know what I need to do to get the lbs off, but the matter of fact is old habits die hard. I have got to stop using that excuse though!






Thursday, March 26, 2009


The last blog entry I made was 3/11. That night I got a fever, chills, sore/swollen throat and was miserable for 3 days. My throat was so sore and swollen that I could not swallow. I seemed to be getting better and then my left ear and side of my neck (glands) hurt for a few days. I made an appointment with the Dr and they couldn't get me in until the next day.....and then of course it drained overnight and I could eat again....so I cancelled the appointment. Since then, I've just been trying to get rid of the stuffy nose. I think it is finally starting to give way and I may be able to start exercising again over this weekend.

I lost 6 lbs within 2 days of being sick and have pretty much kept that off, but I'm not sure what will happen when I start eating more again. My appetite still isn't back to normal.

I hope to make a Dr's appointment in the near future for a physical and to talk about possible testing. I've been so tired and drained this pas year and a friend thinks I should get a blood tests for mononucleosis. I've also had a lot of digestive/gas issues which make me feel horrible. I just want to feel good! So if I make the appointment I'm sure I'm in for a bunch of testing to find out what could be wrong with me, but I want answers!

Also, before I got sick I began Spring cleaning and of course I fell behind on that. So, over the next month I will be doing a lot of cleaning and was wondering how I incorporate that into accounting for exercise on SP? Thanks for any help you can give me on this :-)





Wednesday, March 11, 2009
---------
3/11/09- 20 mins on elliptical / manual mode up to Level 8 - 328 calories burned
*Resistance Bands*- Bicep Curls w/ bands 2 sets of 15
*Read - SP Stretching Guide-Benefits Of Stretching* found here:
www.sparkpeople.com/resource/stretch
ing_benefits.asp
*Lying Double Knee Hug Stretch* - 2 sets held for 30 seconds each
*Child's Pose Stretch*- 3 sets held for 30 seconds each
*Neck Stretch* - about 10 rolls....this felt sooooo good, as I seem to have a lot of tension in my neck
--------
3/3/09- 20 mins on elliptical / manual mode up to Level 7 - 289 calories burned
*AB Roller*- 15 minutes....I did 100 front crunches and side crunches/ 50 per side
-----------------------------
This challenge runs from March 1st through March 31st.

*3 part challenge in which the goal is to mix up your exercise routine, try new things and educate yourself about other kinds of exercises that you could be doing.



MIX IT UP!

Try new exercises, workouts, read more about a topic (like Yoga, Pilates, something you've never done but you might like if you try it out),watch a Spark demonstration online for an exercise you've never done---then do it!



- USE IT!

This is where my inventory list comes in.

See my inventory list here:
www.sparkpeople.com/mypage_public_jo
urnal_individual.asp?blog_id=1810077

Use 3 things from my inventory list per week.
This will help me to incorporate things I have that I haven't been using. At the least, use the SparkPeople demonstration exercises and do one of them. DO something new & different!



- LOG IT!

Keep a log for the month in '1' (one) blog entry on your SparkPage.
Blog about how I mixed things up for the week, what I tried that was new, what I used of my own). Use 3 different things from my list per week.







Friday, February 27, 2009
Today's blog entry is brought to you by the letter W and the #8.

Water.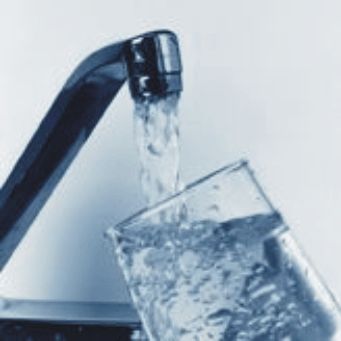 I used to drink my full (8) 8 oz. cups daily when I was pregnant and nursing. (When you nurse a baby you tend to get really thirsty.) I sometimes would add a lemon wedge or a splash of juice for flavor. For some reason I got out of the habit of drinking enough water.

Today I read Habit #4 in Healthy Diet Habits in the 2nd Stage of the Spark Diet.
For me the most important reminders in this article were that water helps you digest your food better, gives you more energy, and makes you feel fuller. Also something that I need to do more of is drink orange juice or eat fruit in the morning.

"Fresh fruits and veggies are tremendous sources of water. Fruit juices, milk, teas and decaf coffee also count Watch out for caffeinated beverages. Caffeine can actually increase your need for more water; so a lot of caffeinated coffee or soda may do more harm than good."

"Have a rule with your water glass: once itís empty, it gets filled back up right away."
I've always done this.

Lately I haven't had too much trouble getting in (6) 8 oz. cups of water....but getting to (8) is a challenge. Maybe it won't be as difficult when the weather changes and it's warmer outside and I am thirstier.

Eating On Purpose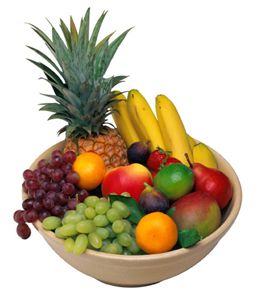 I also read Habit #5 Eat On Purpose. Some things I need to remind myself of that were in this article: plan for snacks, don't skip meals,less night time snacking and create a regular time/place for eating at home.

Today was another day where I woke up exhausted and could barely muster the energy to do anything this morning. I truly think I have S.A.D. (Seasonal Affective Disorder). Maybe I will research that a bit and post a blog about it. Thank goodness the gloomy winter is almost over!
I need my sunshine



I did not think I would get any workout in today because my 2 yr old had a speech therapy session from 12:45-1:45pm. BUt after the therapist left, my little one wanted to watch 'Caillou' again, so I did the same thing as yesterday and got in a 20 minute elliptical workout. Believe me, I really wanted to go lay down, but I pushed on and burned some calories on the elliptical.
I'm still tired though.



First Page
1
2
3
4
5
6
7
8
9
10
11
12
13
14
15
16
17
18
19
20
21
22
23
24
25
26
27
28
29 30 31 32 33 34 35 Last Page

Get An Email Alert Each Time GETFITNLEAN Posts