| | |
| --- | --- |
| | GETFITNLEAN's Recent Blog Entries |


Thursday, February 26, 2009
Sorry I have been missing in action this past week. I received a nice head cold/stuffy nose combo from my daughters. So, needless to say, I have not been
exercising or eating properly. The past 3 days were parent/teacher conferences at school, which meant my afternoon Kindergartener went to school in the morning for 1 hour and 10 minutes Monday-Wednesday. I'm very glad we are going back to our normal schedule today. I'm hoping to get on the elliptical today.

Monday I still wasn't feeling well and Tuesday I was in and out of the house so much for appointments and errands. So, yesterday I did a lot of house cleaning. I've been wearing my pedometer every day and yesterday was the 1st day in awhile that I reached my 10,000 step goal for the day. Hoping I can do that again today!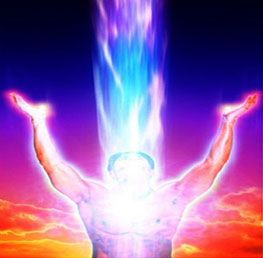 Wednesday, February 18, 2009
I am the team leader for the 2006 Mom's Club and Pushing 40 Teams.
For the last 2 weeks in February these two teams will be compiling a list of things that can aide team members in their weight loss. I knew my list would be long, as I have acquired things over the many years of trying to lose weight and then giving up. I just didn't realize how much I have. There should be no reason for me to not lose weight and utilize the resources (magazine articles, books) and equipment I own. Well, the only reason I can foresee right now is making the TIME to use all these items.
So, here is my list:

___________________
**Equipment**

-Elliptical Machine -Ab Max/Ab Roller -Mini Trampoline -Exercise Ball

-Weighted Jump Rope -Weighted Ankle/Wrist Weights -(1) 15 lb hand weight

- set of 3 lb hand weights -resistance bands for ankles -resistance bands for hands

-resistance band/pully that attaches to door knob

-pedometer -workout mat
___________________
*Countless articles ripped out of magazines & stuffed in a folder

*Binder of Exercises - ripped out of magazines and in page protectors

*Book-Buns Of Steel Total Body WorkOut

*Weight Watchers Flex Points Information - an online fiend of mine had re-joined and sent me her extra information

*Personal Training Work Out sheets from 1995 when I belonged to a gym and lost 15 lbs
(includes Body Fat Analysis print out, which they did by placing electrodes on my body)

*Original Deal A Meal Program (cards)
___________________
**DVD's**

Prevention's:
Dance Yourself Thin
Slim, Strong & Firm
Fight Cellulite Fast
Walk Yourself Fit
Get Moving
Personal Training
The Abs Advantage

Dancing With The Stars - Cardio Dance
Body For Life Women Workout
Walk Away The Pounds- Walk & Jog Power Series
Vicky's Weight Off Workout
8 Minute Abs
Pilates Workout For Dummies
Yoga Booty Ballet-Hip Hop Abs
Yoga Booty Ballet-Core
Crunch Fat Burning Yoga
Complete Yoga Fitness For Beginners
Just My Size Yoga





Saturday, February 14, 2009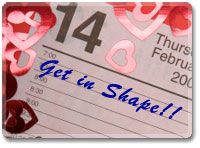 Happy Valentine's Day Everyone!



I woke up this morning extremely tired. Because I've been drinking more water than I am used to, I've been waking in the middle of the night to go to the bathroom and then not falling back to sleep right of way. So when my 2 year old was awake at 7am I was less than thrilled. After getting the kids breakfast, putting dishes away, cleaning up the kitchen, etc. I decided that I would get in an elliptical work out this morning while hubby kept an eye on the kids. I was really proud that I pushed myself to get on the machine today because I really did not feel like it. While on the elliptical, I started to think about how working out, being more conscious about what I eat and just trying to be healthy altogether is really making me focus on myself! I've put myself last for so long and now I am finally taking strides to make me as important as everyone else in my family. Some days it's easier than others to focus on myself, but at least I am being more aware of things I want to achieve and things that make me happy.

This is your life. This is your body. This is the time to get healthy once and for all.
Love Yourself! You can do it too.......I know you can!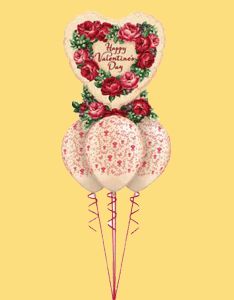 Thursday, February 12, 2009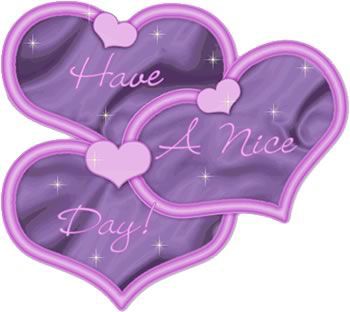 9:41am---I am not motivated. At this time yesterday I was cleaning the bathroom and was really focused on getting things done. It was a warm, beautiful day. Today, it is extremely windy outside, still sunny, but the cold is on it's way. My daughter has her Valentine's Party at school today and this evening I'll be going to church with her for her youth groups' Valentine Party. Just hoping I can resist the temptation of the snacks they'll have there.

I'm hoping to get in an elliptical workout this afternoon. My 2 year old hasn't been napping, but today I am focused on getting on that elliptical since it's been awhile since I did a workout on there. I also need to start stretching more. I woke up kind of sore this morning from all that I did yesterday I think. I also need to incorporate strength training. I need to get my flabby arms more toned! Sleeveless tops will be the order of the day before I know it and I want less flab jiggling under there!

I'll be back later on to report back on what I accomplished today. I'm going to try to get in 8 full glasses of water today.....I was soooooo close yesterday! This picture is how I feel most days about drinking my water......it seems like so much!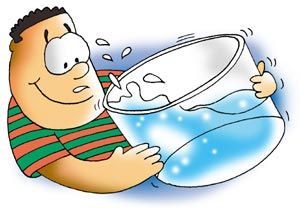 1pm--- Well, the church's youth group Valentine's Party has been cancelled because the woman who was in charge has the nasty stomache virus my family had over the past few weeks. I sent one of the bags of shortbread heart cookies (that were supposed to be for the party) to school with my daughter, but we still have another bag to celebrate with on Saturday.

Right now I'm having some tuna on wheat crackers and I've already snacked on some fresh pineapple and a few pieces of golden delicious apple. Working on the water intake....not doing so well, but I'm sure if I get my elliptical workout in I will start drinking the water more easily.

Make it a great day everyone!

2pm--- I did 20 minutes on the elliptical on Manual Mode. I knew I would not be able to do a pre-programmed workout. I made it to resistance level 7 and burned 277 calories.



I just checked my Spark Exercise 605 Minutes for 2008 and I did a pitiful 605 minutes for the YEAR!!!!!

How embarrassing. I should have got this elliptical last year at this time because I know having this piece of equipment in my house is going to make a difference for me. With having two young kids, no one readily available to watch them for me (one is not potty trained & the other has 1/2 day Kindergarten) going to a gym right now is not an option.

Anyhow, thanks for reading!






Wednesday, February 11, 2009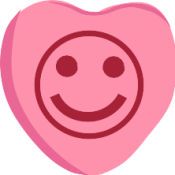 As you may have noticed, my last blog entry was on January 21st. I was really motivated and into working out on my elliptical. Then, my 2 year old got a stomache virus on 1/28. I started with the virus on 2/1. My other daughter got the virus on 2/4 and my husband got it on 2/6. Two weeks of cleaning up puke, non-stop laundry (most of the time at 3am....pajamas, sheets, pillowcases, etc.)
So needless to say, the last thing that has been on my mind is exercise and eating. Actually, nobody in my family has been eating much while they were sick. We've all been eating together as a family again and eating normal food again (not just soup, toast, crackers, etc.)

You'd think I would've lost some weight from all of this. No. I blame a slow metabolism for this. So, it is now back to the grind for me to try and get 6 lbs off of my body by the end of February. Probably not going to happen, but I'm going to try.

Today was a gorgeous day for the middle of February. In the mid 60's!!!! The morning started out with me opening up all the windows in the house to air out all those pesky germs. Then I cleaned the bathroom and washed the bathroom & kitchen floor. I did a load of laundry and before I knew it I had to take my 6 year old to Kindergarten. When I got back home I put my 2 year old in the wagon, put the leash on the dog and went for a 35 minute walk around our neighborhood. I even conquered a big hill while having the dog pull me and me pulling the wagon. By did I feel it in my legs when I returned home! I'm looking forward to getting back on my elliptical, but today I just had to take advantage of the beautiful weather. Because by the weekend, there may be snow on the ground again. Today was great though and now I have SPRING FEVER!!!!!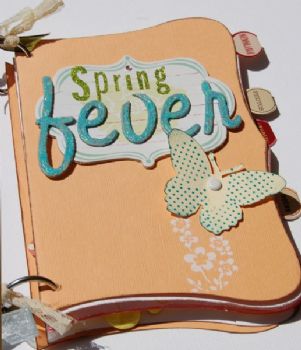 First Page
1
2
3
4
5
6
7
8
9
10
11
12
13
14
15
16
17
18
19
20
21
22
23
24
25
26
27
28
29
30 31 32 33 34 Last Page

Get An Email Alert Each Time GETFITNLEAN Posts