| | |
| --- | --- |
| | GETFITNLEAN's Recent Blog Entries |


Tuesday, January 04, 2011
Hello Spark friends! Happy New Year! I hope these past few days of the new year have helped you decide on what your goals will be in 2011 and that you are taking the steps needed to achieve them. I was trying to be optimistic, but over the past few days, things have been bringing me down.

A few days ago (Sunday to be exact), I went through all my e-mails from SparkPeople and then went to the groups I am a leader for and welcomed every new team mate I could. I am so looking forward to incorporating SP and the members here into my life again! Even though I was feeling tired, I pushed myself to exercise. Although I did not feel any more energetic, I felt at least I did it. This was all on Sunday.

Yesterday, Monday, my tummy and digestive system was really bad. IBS or just paybacks from all the wrong foods I had been eating over the holidays? Today its a little better, but not enough that I feel I could get on the elliptical. And I weighed myself and it is official, I have gained 5 lbs back, so I have re-adjusted my weight on Sp to reflect the gain.

Then today, I had to take my dog to the vet because he needed his anal glands expressed. (I had dogs growing up and never knew of this problem until this dog....more info. here if you are interested:
dogs.lovetoknow.com/wiki/Dog_Anal_Gl
ands
He was actually into the vet for this same thing 3 days before Christmas but the vet could not express anything from the right side and told us to bring him back if he persisted licking or scooting. Well, we didn't bring him back in time and now she did express the right side, but he has an infection. This happened over the summer and let me tell you, it was miserable. Mainly because the steroid prednisone they put him on makes him drink water like crazy and then he pees on the rug!!!! We've had this dog for 12 years and he never had accidents, but this medication makes him not be able to hold it throughout the night. I'm in for a long week and a half and I'm hoping to try to not let accidents happen, but it's almost impossible. I'll be awakened during the night hearing him go on the rug. Last time he woke me up to go, but then he went on the rug anyway! I'm just a but bummed by all this.

Lastly, I feel my S.A.D.D. (Seasonal Affective Disorder) kicking in. It just might be a combination of the holidays being over and finally being able to NOT run around like a chicken with its head cut off! You'd think I'd be overjoyed to finally get some down time? The Christmas tree is still up. I plan on taking it down tomorrow. I guess I need to go sit in front of one of those lights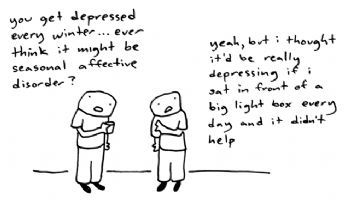 *******UPDATE********
I called my husband when we got home from the vet and he was not happy with the prednisone Rx. So he called the vet and spoke to her after he did some research online. Turns out prednisone can be harmful to older dogs, not to mention there are other ways this can be handled....Omega Fatty acids being one way. So for now, we are NOT giving him the prednisone and hopefully will hold off and be able to return the meds (expensive!) I am feeling a bit relieved about this since it is a big burden off of me





Monday, December 13, 2010
Hello Spark Friends!



I just wanted to stop by to tell you all that I have been spinning the wheel (when I remember) on SparkPeople, but that's about it. I've been so busy shopping for presents, wrapping presents, cleaning the house, laundry, throwing a surprise sleepover party for my daughter, cleaning up, then having a family birthday party for my daughter. The a dear friend and neighbor lost her 2 year battle with cancer on Saturday 12/11/10, so I will be attending her funeral on Wednesday morning. None of the Christmas gifts are wrapped and I still need to buy some more gifts for certain people. I am trying to take a breather, but it is difficult. I can't wait to get back to a more 'normal' routine that include exercise and eating properly. I miss SparkPeople, but right now there isn't a lot of time to squeeze it in. I will return soon though!



Merry Christmas friends!






Thursday, November 04, 2010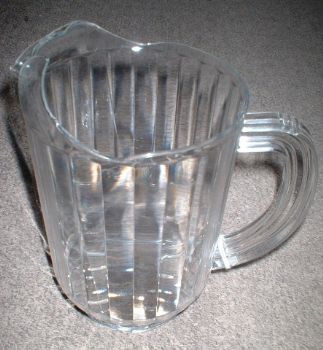 So, my husband has obviously taken notice to the pitcher of water I try to keep in the refrigerator daily to help me fulfill my eight 8 oz glasses of water. He thinks that is too much I guess because I seem to make too many trips to the potty. I received the following link from him in an e-mail:
www.snopes.com/medical/myths/
8glasses.asp

Truth be told, eight 8 oz glasses does seem to be quite a bit for me, especially during the colder months. When it is hot out or I've done some tremendous exercising, it's obviously easier to drink more water. Six 8 oz. glasses seems to be a comfortable daily intake for me. Lately, I haven't been too hard on myself about it....just trying to get in the six glasses and I usually don't drink much else than the water.

So what is everyone's opinion on this and the link I provided above? Anxious to hear your thoughts!






Tuesday, October 12, 2010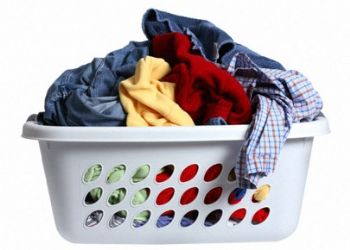 Hi All! WoW, I haven't blogged since last Tuesday! Bad Me! (LOL!)
Last week I had to go through my almost 4 yr old's closet and drawers because she didn't have any Fall clothes to wear. Well, I ended up getting 3 bins of 4T clothes from the attic and washing it all/hanging it out on the line to dry. Then, I had to box up all the 3T clothes to save for either my niece or my sister's friend. That box has yet to make it to the attic. Then, I had to go through my closet and exchange the summer clothes for Fall ones, as well as swap out the shoes. And then the other day I had my 7 year old try on a bunch of pants because I had a feeling there was a lot she has outgrown....yes I was correct. So then a bin for size 7/8 clothes was created to save for my almost 4 year old. The vicious cycle of clothes, I tell ya!

So, all of that took up a good chunk of my week. I haven't stepped on the elliptical since 10/4. I need to get back on there and soon! I've been really good about getting in my daily eight glasses of water. Except for yesterday, which broke my streak, darn it! I've also been trying to turn to fruits and veggies as snack alternatives, which does not always work for me. Case in point, I tool a container of baby carrots, my water and a fruit & grain bar with me this morning while shopping-left it in the car. I bought 2 bags of Kit Kats as a back-up for trick or treat (I already bought individual pretzel bags for trick or treat). Anyway, I ate all my carrots and drank 1/2 my water in the car before heading to the next store to order my daughter's birthday cake. Of course, I opened that darn bag of Kit Kats! So, I am MAD at myself for falling into that trap, but will hide the bags so that I don't go back there again!

As I mentioned, my youngest daughter's birthday is next week. We are having her party (just family) this Sunday. I'm anxious about it just because I feel like there is still so much to do. On top of all the laundry, cleaning the house this past week, I had to buy my other daughter's Brownie uniform and iron on all the patched. She had her first meeting last night and they came home with a brochure of to sell nuts, chocolate covered pretzels (etc.) and magazines. Yeah. Tonight she is going to a bring-a-friend-night at her friends dance class. I am allowing her to try it out, but have already informed her that we do not have the extra money for dance class, so she understands. She is already in Brownies and church choir and wants to take piano lessons. I often wonder how work outside the home Mom's juggle all of this stuff! I am a SAHM (stay at home Mom) and I have trouble handling it all. My husband doesn't understand at all how I can't get it all done. And then we argue and, well....stress!

All I know is that I am doing the best I can. I am always trying to keep things clean around here (and losing the battle most days) and somehow trying to get healthy. I feel really bad that I haven't fit in my elliptical this past week. However, I had a follow-up Dr. appointment today and their scale confirmed a 2lb loss since a different Dr. visit last week. So maybe the housework is considered exercise after all? I never know how to track that here on SP? I am currently waiting for the Dr's office to call me back about my blood test results (cholesterol levels), which they never received from the place I had my blood drawn last Tuesday. I'm hoping I don't have to get my blood drawn again because I hate it!

Well, I've jibber-jabbered enough for today. I just wanted to let all my Spark friends know that I am still trying to move forward, even though I feel like I've sliiped backwards this past week. I hope to have some more computer time soon and get back to visiting the teams and blogging regularly.

Have a great week all!
Lisa/GETFITBFOR40





Tuesday, October 05, 2010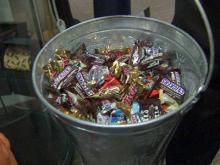 So I went to get blood drawn this morning to have my cholesterol checked, among some other things. As I was sitting in the waiting room I read an article in Woman's Day magazine about avoiding holiday weight gain. I knew I had to share this with my fellow team mates doing the 12 Weeks 'til Christmas Challenge! Here is the link, tell me what you all think!

www.womansday.com/Articles/Health/Di
et-Nutrition/Joy-Bauer-s-Guide-to-Avoi
ding-Holiday-Weight-Gain.html

Here is bonus article I found online:
www.senseitalks.com/2009/10/how-do-i
-avoid-dreaded-halloween-candy.html

Halloween has always been a rough time for me because I am a chocoholic. (especially near that T.O.M.) A few weeks ago I bought individual packages of pretzels to hand out and decided that closer to trick-or-treat night I will buy a bag or two of candy to add to what I will hand out. That's all great and fine, but I have a 3 and 7 year old who will be trick or treating and bringing the candy home. And my 7 year old is allergic to peanuts, so all those yummy Reese's peanut butter cups usually end up in my tummy (or my husband's). So, this year I need a plan to stay away from the candy!

As for Thanksgiving, we usually have dinner at my parents house, so we don't have any leftovers around my house. Christmas, well, I just might not make cookies this year and try to find a healthier alternative. I've got to come up with a plan now, or by December 31st I will either be the same weight I am now, or gained more!
Let's all try to stay away from this holiday Bermuda Triangle!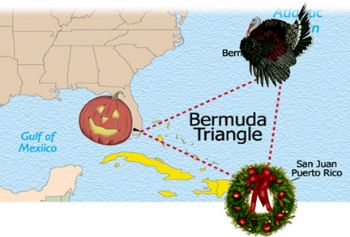 First Page
1
2
3
4
5
6
7
8
9
10
11
12
13
14
15
16
17
18
19
20
21
22 23 24 25 26 27 28 29 30 31 32 33 34 35 Last Page

Get An Email Alert Each Time GETFITNLEAN Posts