Wednesday, July 02, 2014
Today is day 3 of my come back streak. I have never actually tried to "streak" before. Mostly I just had the attitude of either I exercise or I don't today. So this is a first for me.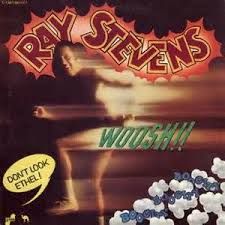 Thinking streak reminds me of that Ray Stevens song Streak......"Don't look Ethel"

I've taken inspiration from one of my favorite bloggers on here.....MOSTMOM1......I have taken on the 10 minute of intentional exercise a day rule she has spoken of in her blogs. Her blogs are always so inspirational and she has one heck of a whacky sense of humor that I always end up in a better mood thanks to her.

Anyways, I've adopted the 10 minute a day idea for exercising. I've done 3 days worth now. And I'm doing the post it note idea of numbering them and building my own colorful, leaning tower of exercise days. :)

As I am recovering from foot surgery I thought it would be easy to do at least 10 minutes a day of exercise. Normally I walk on my treadmill, so foot surgery put a kink in that. I was released to start my walking again so want to work back up to my 2 miles a day.

Day 1 and Day 2, I walked on my treadmill at 1.7 mph for 18 minutes. I felt like doing more, but I need to take it slow for my recovery. Don't want to have another surgery after all

Day 3, I realized it's ok to do something other than walking. I was flipping through channels when I got home from work and found a beginners yoga show. I have always wanted to learn yoga, and have learned some moves from my chiropractor. So I followed along with the show this morning thinking "eh how hard can it be, it's for beginners after all". *face palm moment* I am so gonna feel that later. It was a show on working a lower back and abs and arms. Let's just say my muscles feel like jello right now lol.

Who knows what Day 4 will hold in store. Perhaps another walk to let my muscles rest from the yoga. I will definitely be trying more yoga within my limits that is, in the future.

Well, I better get to bed(true night owl here) as I am normally in bed by 6am and sleep til noon.

You all have a great day, and remember all it takes is 10 minutes for a little exercise, and every little bit helps.