| | |
| --- | --- |
| | FROGGZ101's Recent Blog Entries |


Saturday, October 13, 2007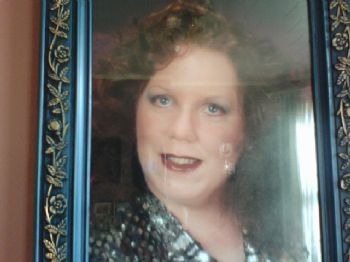 Things are going pretty good so far. I've made up a daily food record with a wkly update page & printed some of them out. I watched a couple of programs on Discovery Health about CME (Diabetes). This evening theres a prog about the GBPSurgery I want to watch, actually I'd like to tape it. I also fixed a notebook for the GBP info, my daily food records, notes, etc.

To Do Yet:
Update All Calendars; Weekly Routines; Pantry List; Menus; Shopping List; MY Menus; NV List; Study & make Notes GBPS Info; BBR.

That's probably more than I'llget done anyway!




Friday, October 12, 2007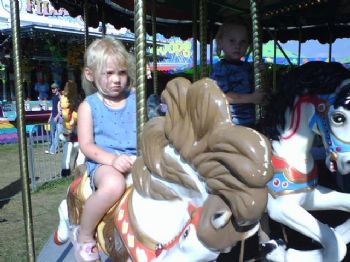 This wk end (starting today) I'm planning on:
1. Getting the routins done * They need posted on plain paper & written bigger - I can use the pretty paper for my copy!
2. Getting the pantry list, menus, & shopping list done.
3. Critical cleaning, encase my DS-I-L visits this wk end.
4. Do a total of 15 min or more of some kind of moving.
5. Go over Life After BS.
6. Go over & Update my LABS Lifestyle Eating Stage 2.
7. Start Sun off on the right foot * Sat BBR - Make Coffe, Ck Cal, Dishes wash & put away, Sink clean, Supper prep'd, Din rm strtnd.





Thursday, October 11, 2007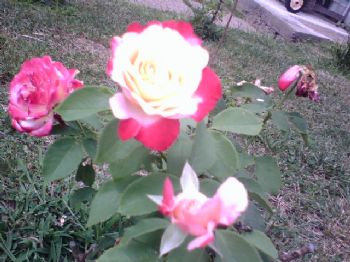 I'm not doing very good with my daily goals so far. I know it'll take time, but really I think I should be doing better!

I almost always weigh, get BG, & usually write down step info for yesterday.
I get most of the food wrote down -BUT not always the NV & some food I fix I have no way knowing NV
I been increasing my meals by 1-3 more a day
I been getting in more protein
I get atleast 4C water+2C coffee+1-2C cow milk - BUT I'm not sipping yet & BUT I'm not timeing 1/2 hr before/after meals
BUT I almost always go over the Carbs limit
BUT I usually go over the Sugar limit
BUT I almost always forget Vit/Min & Meds

Some ideas to ponder...
1. a. Write out the days menu before hand, b. pencil in NV, c. ck off what actually ate, d. add anything else, e. update NV
2. Make a list of NV of foods ate often
3. Seperate 1/3 of reg amount eaten, use for another meal
4. Set alarms for a. meal time, b. start/stop sipping time, c. Vit/Min/Meds - take 1st dose after wt/BG in AM, d. exercise
5. Eliminate bread, eat p.butter with spoon
6. Start using artificial sweetener

I think I'll make a few copies of this to post here & there & see how it goes. I've got to get this stuff down so I can move on!





Thursday, October 11, 2007

Got 2 visit with 1 of my favorite DS-I-L's Janet, actually she's more like a sister to me! Been trying for the last 3 evenings to go, but somethingalways came up. I felt so bad about not visiting or calling - then1 of my other favorite DS-I-L Cindy told me that Janet had got back some bad test results. Then I not only felt sooooo bad, I also am worried about her.

The biggest scare was about Janet's kidneys, I thought it was like kidney disease, but thank God it's only an infection(& that's bad enough). She's probably close to 500 lbs, diabetic, high blood pressure, the Dr asked her if she'd like some info about GBP Surgery & she told him no. She's afraid of it, she feels she'll live longer without the surgery.

Anyway I really enjoyed our visit, It helped to see that even though she still is in bad shape, she's not in as bad a shape as I was led to believe. And hopefully I'll beable to remember to call her more often. And it seemed to pump up my spirits some, I don't know if it was visiting with her, getting out of the house, or both - but I feel better, somehow, today.




Monday, October 08, 2007

My goals for this month are:
Lose 5.2 lbs - wt will be 300 - lost 4.2 10/7 305.2
Record food/drink, wt, BG, B/Pp, etc
Make 25% improvement towards GBP Post-Surgery Diet
1. Take Vit/Min daily
2. Eat 1+ fruit & 2+ vegetables daily
3. Limit sugar 10g/meal
4. Limit carbos 100g/day
5. Drink 8+ C. water
6. Sip liquids (not 1/2 hr before/after meals
7. Eat 4+ meals/day
8. Eat 15g+ protein/day
9. Walk/move 3+X wk 20-30 min ea
10. Buy - 1 can decafe coffee, 2 p.butter, 2 wk supply Hi-Protein drink/powder/bars, etc.



First Page
1
2
3
4
5
6
7
8
9
10
11
12
13
14
15
16
17
18
19
20
21
22
23
24
25
26
27
28
29
30
31
32
33
34
35
36
37
38
39
40
41
42 43 44 45 46 47 48 49 Last Page

Get An Email Alert Each Time FROGGZ101 Posts