Monday, March 29, 2010
I´ve just decided to join a dance excersize group.
I asked whether my love could come with me some of the times as they allready have started.
No - it is only for fat persons. Hmm
I find the idea of bunching fat people together bad as we cannot give good ideas to life stile. But I love dancing even though I have not learned how so I´ll participate.
I guess I´m fat enough since I´m 14 kg overweight acording to BMI so I don´t have to put weight on in order to join the class..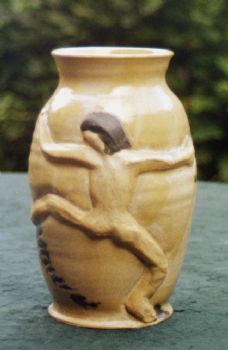 This evening I went there. It was really good. 1½ hour sweating excersize with good music and a really good instructor. The fat ladies were not enormeos and one of them was thinner than I. It was nice with simple danses where a lot of movement was the most important.