| | |
| --- | --- |
| | FLYFIGHTER's Recent Blog Entries |


Friday, July 11, 2014
Hi Sparkers!

Since I love writing on my SP blog so much, I've taken it up a notch and am currently launching my own! Here is a sneak peek of the design--I'm super excited about it (in case you can't tell)!!!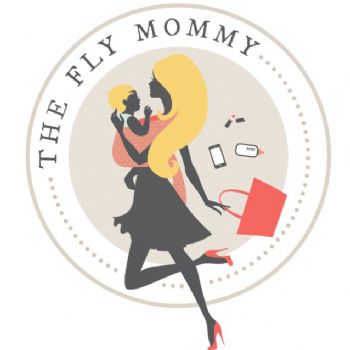 It'll have food & nutrition, obviously, but also a place for my favorite mom products, fashion, travel, "hacks" and stories from the front lines of parenting.

Follow me on twitter @theflymommy to be in the know :)




Sunday, June 22, 2014
Why hello there! Hello…? Yes, I realize it has been A WHILE and I have two very good excuses: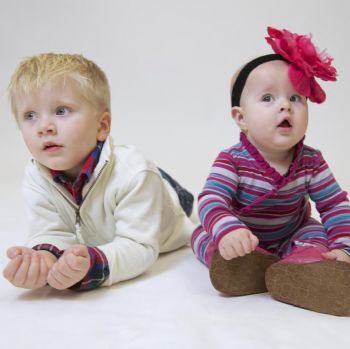 May 2013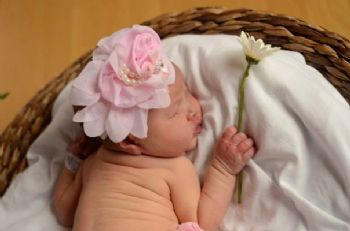 We welcomed our second child last May AND we moved 3 months after that. This mama was buried and just clicked into "survival" mode. Sleep-deprived, disorganized chaos ensued. Somehow, I'm merely 10lbs (about 142) above my pre-pregnancy weight (thank goodness for well-establihed good habits!) and I'll take it and be glad for small blessings. I don't have far to go; however, I do have a bit of a tougher road to get there than I've experienced yet in my life. My old, geriatric 37-year-old body has been put through the ringer with the last pregnancy and I'm still in physical therapy for severe hip and back pain. So eating as cleanly as I can and just dabbling, very gently, into a tiny bit of yoga. No real workouts happening other than lugging babies :)

I'm very happy though, as I enter this new season of my life. It's been interesting making choices now based on the needs of not just myself, but my two little people who depend on me. And while I'd love to be hardcore about whipping myself back into shape, if I make my back pain worse and end up being short-tempered with my children, it is just not worth it. So I'm finding my way and trying to be gentle and accepting of myself exactly where I am in my life. Now, don't get me wrong--I'd love my jeans to be slightly less snug before fall, so I'm here for a reason, and hoping to continue to find the same amazing, "no-judgement" support for which SP has always been an excellent resource.

Plus, I just want to be my best me for these people!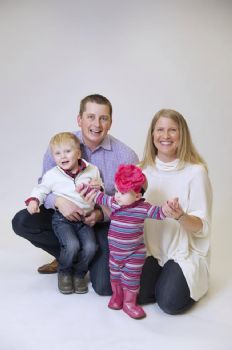 Wednesday, March 14, 2012
My little baby is now a toddling "big boy" and about to be 1 year old.






Can't wait to have his little par-tee this weekend. Here's some of the ideas I'm using: Golf Theme (as we are having it at the local clubhouse with 30+ guests!)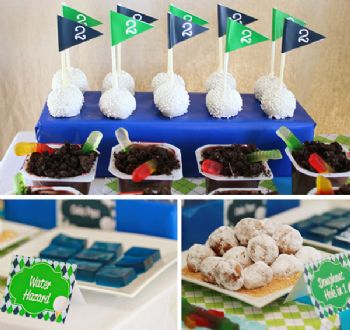 Favors/games: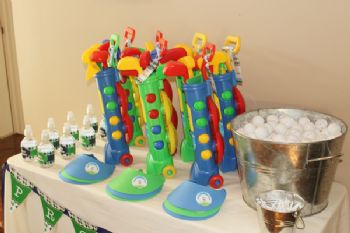 Doing a baby version of this cake with food based food coloring ( www.indiatree.com ) and home-made fondant for the lil smash cake: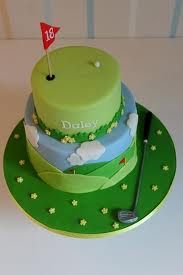 My awesome sister helped me craft up a storm cutting out all the little signs and flags, and laughed with me at my inability to cut nice circles. My mom is going to help me frost the cupcakes Friday...sorry, not very SP friendly to mention cupcakes!!! I AM using (sneaking) whole grain flour in though ;)

Parenthood has been pretty fun-crazy-messy-humbling (at times) but so worthwhile. Here he is looking adorable even though after daddy and baby both being sick, we had like no clean laundry and it was pure survival mode--he can still rock the mismatched look!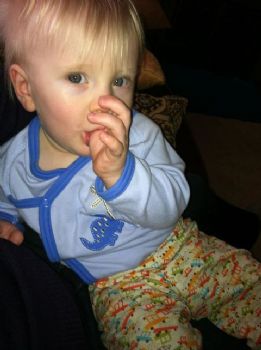 11 months old

The weather has just turned nice and have finally really been able to use our nice BOB baby jogger since I'm strong enough to push it again. Bubs loves going for our morning jog to the park to swing, and I'm loving being able to take him out. Going to be the best summer with my little guy!







Thursday, December 22, 2011
He's READY!!! Rudolph has nothing on this lil reindeer :)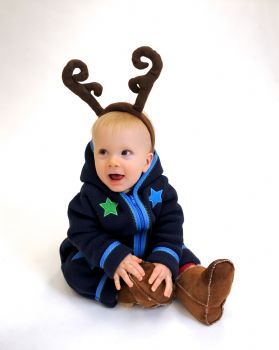 Should be fun! Mama's ready too-thanks to a nasty stomach bug--back to my old self LoL! Can literally eat whatever I want (and I intend to) since even my smallest size 2 jeans are falling off me right now...could life get any better?!





Friday, September 30, 2011
You all remember this series--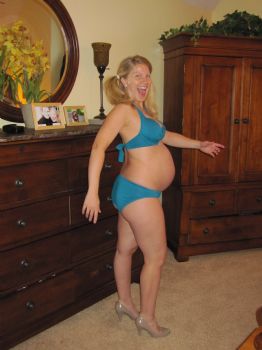 Got up to a nice healthy 174lbs by the end of my pregnancy.

Well, after he arrived, there was A LOT of work to do--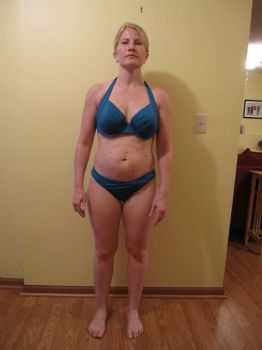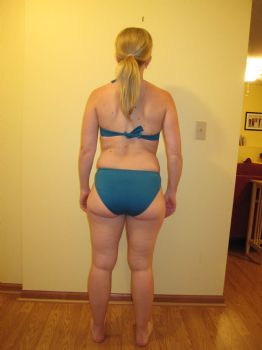 (These shots are from July 31, 4months PP and only 3-4 pounds lost since the big 20lb loss right away when bubs came out)
151lbs and 30%BF

I wasn't having much luck with my usual tactic of cutting calories to lose weight, and well, it wasn't really an option since I'm nursing my little guy. So I hired a pro--Ruben (aka Flexchef on SP) of Fit2BeInYourKitchen.

Now I already eat high protein and pretty clean, so I was not sure what could be done differently. It turned out, I needed to eat more often, and just a bit squeakier clean, and more "complete" mini-meals--and I lost all the baby weight eating an honest 1600-1800 calories a day. Yep. 1600-1800. OMG so much food!!! It was so much easier to be on a nutritional plan than having to decide and track or pre-track it all. Not to discourage pre-tracking and tracking food, as I think everyone needs to go through this process as I did it for several years. I just had enough experience that I didn't also need to track as long as I just stayed on my plan and used my food scale. It was even easy enough that with planning and some creative crock-pot use, I have stayed on plan during a 6 week kitchen remodel and on vacation. So BIG THANKS to my food coach!!!



I made even faster progress as far as overall appearance once I was strong enough to get back into my regular ST routine. That took a while--I had major back issues from pregnancy/delivery and--TMI alert--couldn't cough w/o wetting my pants half the time. Forget doing an honest-to-goodness SQUAT in public LoL!

Here's the current 6 months post-partum pics, and I still have 5ish lbs and some toning to go, but I feel great and like myself again. I'm also back into all my regular clothes.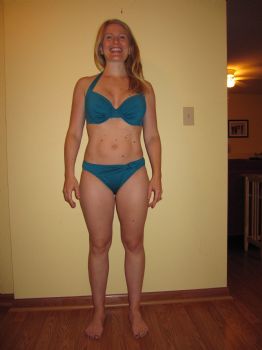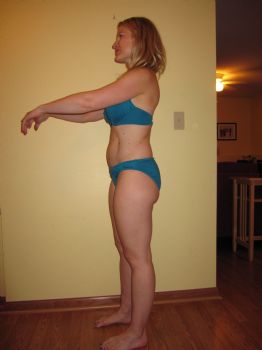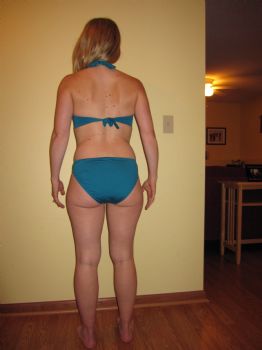 133lbs and roughly 23%BF



1 2 3 4 5 6 7 8 9 10 11 12 13 14 15 16 17 18 19 20 21 22 23 24 25 26 27 28 29 30 31 32 33 34 35 36 37 38 39 40 41 42 43 44 45 46 47 48 49 50 51 52 53 54 55 56 57 58 59 60 61 62 63 64 65 66 67 68 69 70 71 72 73 74 75 76 77 78 79 80 81 82 83 84 85 86 87 88 Last Page

Get An Email Alert Each Time FLYFIGHTER Posts