Sunday, March 06, 2011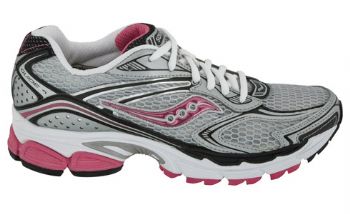 Blah Day outside its raining, but my lawn needs it so I'm not complaining too much.. Today was my day of rest however I was a bit suprised to see the scale go down this morning. It made me feel really great about my progress.

I had a lunch meeting with a friend of mine earlier in the week and he told me that had signed up for a 5K . I am interested in it, but I am taking baby steps. I laughed and told him I barely made that first run on the Couch to 5K iphone app..lol the longest 1 minute run of my life. I thought I was gonna dieeee lol. Well he said, you need to have the right kind of gear, ex. shoes really make a difference. Big dummy that I am I have been wearing the Sketchers Shape-Ups when I exercise. I knew that it was time to get better shoes especially when I lift weights. Btw..Shape ups suck when you are doing squats. So I took his advice and went to my local "Run for you Life" store and Wow! they test your balance, how you walk and run. It was awesome. I was fitted for a brand new pair of running shoes. OMG!!! what a difference. The next day I felt like a gazelle on that treadmill.. ha ha a chunky gazelle but still I was getting it. I breezed through my Week 2 run and can't wait for more.

By the way the clerk at the store told me to throw away the shape-ups they are garbage the problem is they stretch out your calf muscle too much. After feeling the difference I'm kinda inclined to agree with her. .