| | |
| --- | --- |
| | ERINBEAR1876's Recent Blog Entries |


Wednesday, April 13, 2011
So, I'm having my third (THIRD!!!!!!) period in 1 month. This can't be right. I know the nurse practitioner said to give these pills 3 months to regulate my cycle, but 3 periods in 1 month? I am going crazy...I want to blame hormones so badly for this, but the last three days it's like I can't eat enough. I am eating SO much, healthy and junky. It's like I can't stop!!!

And then, I made the final decision regarding the marathon. I have to drop down to the half marathon. I just know that the only way after this injury to do the marathon is to walk most of it, and even then I will probably hurt myself and regret it.

So, that decision coupled with this hormone crap/period overload plus not being able to run plus not going to the gym and sleeping in has equaled a stressed out, depressed Erin. I keep trying to make good choices and be positive, but not too much after I make a not-so-good choice or just go into a funk. I wish I could snap right out of it, but I just don't feel like myself. I can't lie to myself about that or to DH. He sees it, and I talked with him about it. He wants me to call my provider tomorrow even though she said to give it 3 months.

But, if I give it 3 months....I just can't imagine it if I am going to continue dealing with this cramping, mood swinging, hungry self.

I was back up those 5 pounds I lost when I stepped on the scale this morning. DH wants to weigh me on Friday. Blah.

SOMEONE SHAKE ME!!!!!!!!!!!

P.S. I want a baby.






Sunday, April 10, 2011
Yesterday was my Sparkversary, folks, and I sure wish I had the time to sit down and type out a blog about this the day of, but I had a crazy fun day of spinning, going to the Healthy Living Expo, and dealing with flood-related detours in driving, etc.

I would like to preface this by saying that I wanted to put together a slideshow of my journey. Unfortunately, the computer I had been putting that together on was....hurt by my daughter and I wasn't able to retrieve it before it had to be put down. I do have some pictures that I will be sharing below, however.

First of all, this journey with SP started 7 months after I had started on my journey to healthy living. When I started with SP, I was 209 pounds (I am 5'7") and when I started, I was 286 pounds.

I like to call my success three-pronged. I used Weight Watchers for my accountability, Center Court Fitness Club for my fitness, and SparkPeople for everything else (which included inspiration, motivation, further help with nutrition, challenges, and fitness, and also the developing of numerous friendships and relationships that helped me on days I was in need of help, and pushed me to become a better person by giving back to those in need when I was having a strong day).

Here's my story (from a previous blog I have written a long time ago it seems):

I have been overweight since I hit puberty. I was a swimmer when I was young, but when puberty hit, that summer exercise just wasn't enough, and combined with my mama's cooking (and the mentality of eating everything on your plate) I started ballooning. I was about 160 when I was 13, 170 when I was 16, and at age 18 I was 180. When I met my husband, I was about 180 (at 19). I worked at many fast food restaurants, which didn't help. I was active, but not REALLY active (I would play tennis here and there). But, I never really tried to lose weight. I would WANT to try, but would never just DO it.

Over the span of 5 years, I gained 50 pounds, and weighed 230 pounds at the age of 24. I was so embarrassed, and was really clingy to my husband as I was so very insecure. We had been putting off having a family because of my intention to go back to school. I had gone back at age 22, but because of an addiction acquired during that time (gambling), I had to drop out and we had to move off campus. I have an addictive personality. I am addicted to smoking, eating, and gambling. I have not gambled since February 26, 2004. I have not smoked since October 2, 2006. And now since my daughter's birth in July 2009, I have been working on my final addiction, overeating. I have slips here and there.

I was supposed to go back to school (I am planning on going into pre-Pharmacy and then go to pharmacy school 90 miles south of where we live). Then, my mother-in-law died at the age of 50 unexpectedly in August 2007. That hit us hard, and so then my husband decided one day (I wish I could remember the day, but it was in August 2008 around the anniversary of his mother's death) that we should start our family, and that he wanted to be a daddy. I had been waiting for him to come to that decision as I had been ready for a while. I found out on Halloween of 2008 that I was pregnant, at 240 pounds.

I tried so hard to be good during my pregnancy. I was good at first, only gaining 10 pounds in the first half of the pregnancy. Then? All hell broke loose on my eating habits. I was very inactive to begin with, and the cravings just hit me SO hard, and I started giving in to them as long as they weren't harmful to the baby (so I still didn't have artificial sweeteners, but I did allow myself a can of Coke a day with 35 mg of caffeine). Doritos, Tootsie Rolls, and Spaghettios that were BURNING hot were at the top of my list. That, and Domino's Pasta Bowls (oh Lord the calories I later found out in those were horrendous).

I ended up gaining 66 pounds total in my pregnancy, weighing 306 pounds the week before I gave birth. I spent 27 hours in labor, and pushed for 4 (Yes, FOUR) hours and gave birth to my beautiful Kaylee Cynthia, who weighed in at 10 lbs 0.4 oz.

One week after giving birth, I was down to 286 pounds. In the next month, I got down to 261 pounds. Most of that was because of nursing, eating VERY healthy food, and well, let's face it....when you have a newborn you just don't have TIME or ENERGY.

I spent the next month at that weight, though, which prompted me to join Weight Watchers in September 2009 at 261 pounds. In October, I signed up for my first 5K in May 2010 in Fargo, and I joined the gym in January 2010.

My first 5K went okay, considering I didn't train for it. I worked out, sure, but didn't run really at all but for a trial run the week before the race. I finished that 5K at 36:49, which wasn't bad!

Since that 5K, I have become addicted to running (pun?...not sure). I signed up for every 5K I could, and signed up for my first half marathon, which took place on October 9 in Fargo. I finished with a time of 2:17 and signed up not long after for my first full marathon, which I am running on May 21.

But, I have come so far from last year, and the years before that. My baseline weight over these past 5 or so years was 230-240, and I started my journey at 286. I now weigh about 160 pounds (I am 5'7"). My ultimate goal is about 155, which I know I can accomplish, but no longer has a timeline. What matters now is being healthy and just continuing along doing what I love most: Running, being active, eating healthy MOST of the time, and being on here, seeing the encouragement, going through the ups AND the downs, and supporting each other no matter what is going on in our lives.

I am so proud of being a part of SparkPeople. I cherish you all, and plan on being here for as long as I have a computer and the Internet :o}

Here are the pictures of my journey that I have, in order, from 2008 to now (sorry I will not have more defined timelines than that for now!!):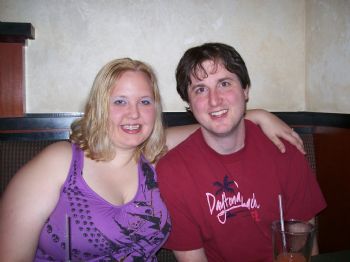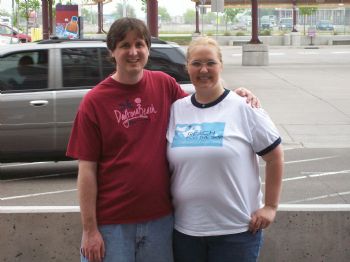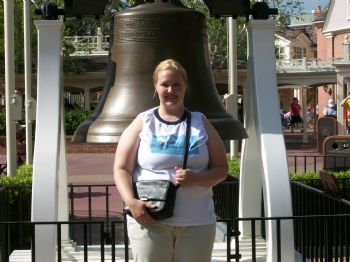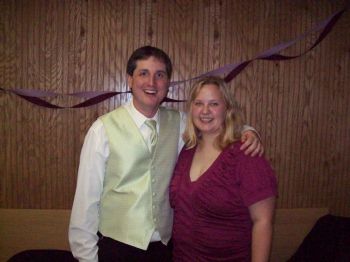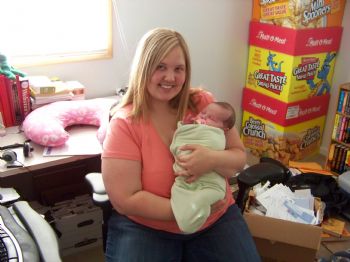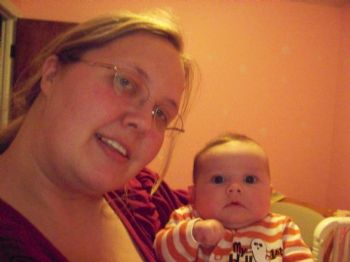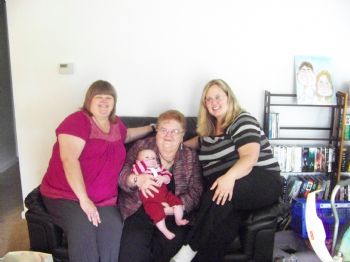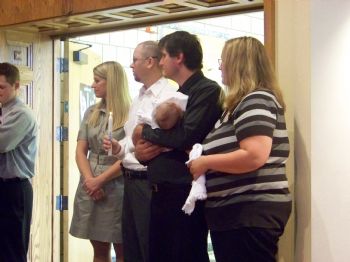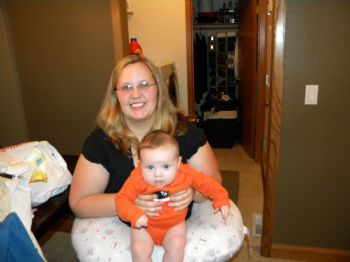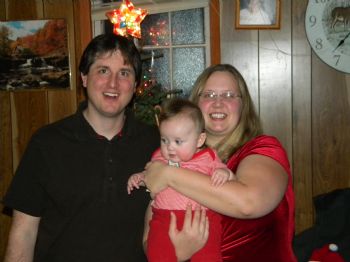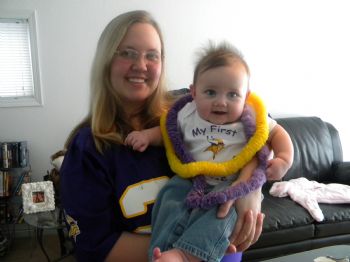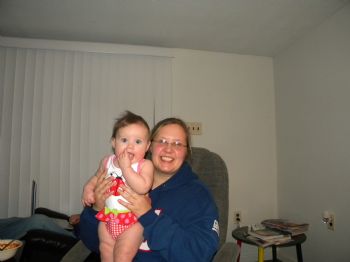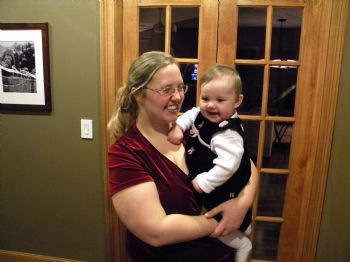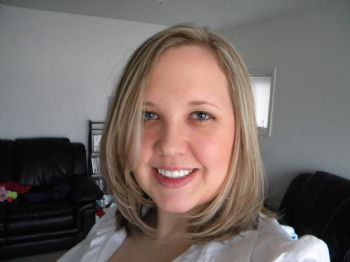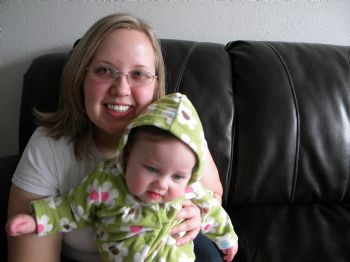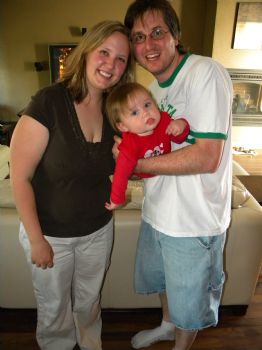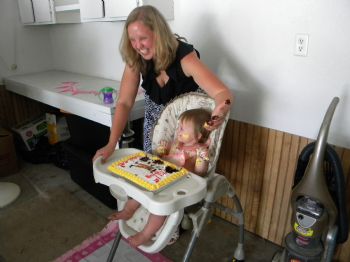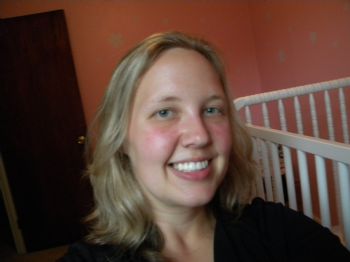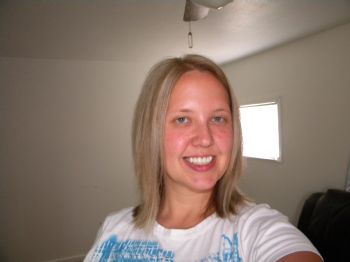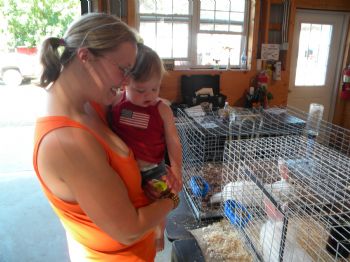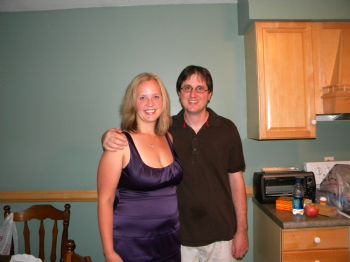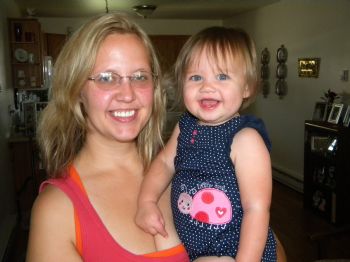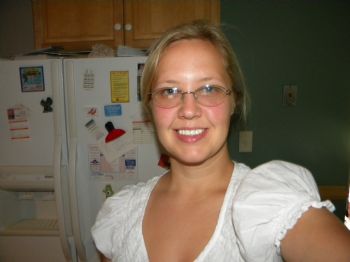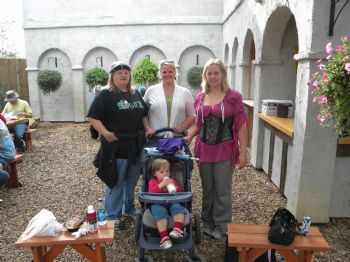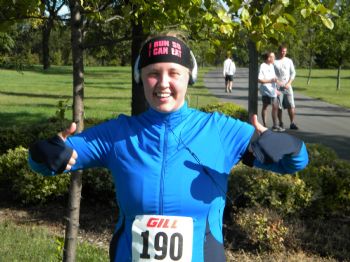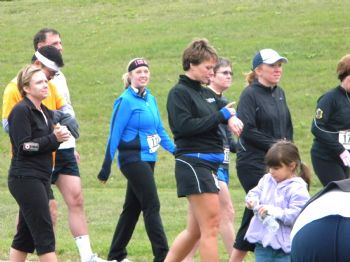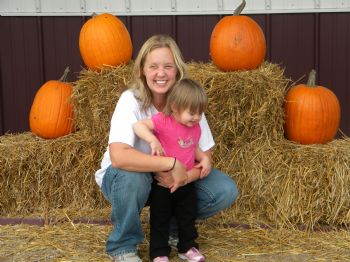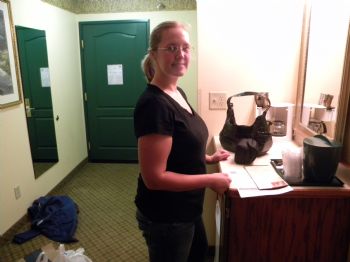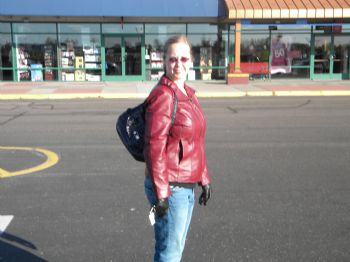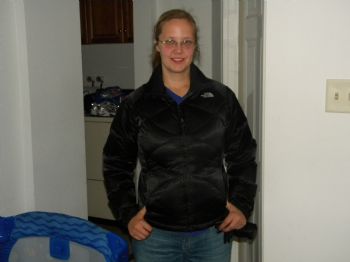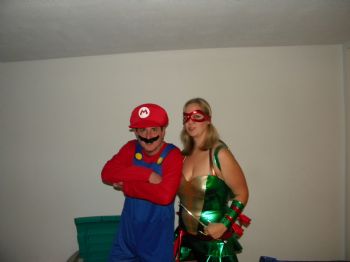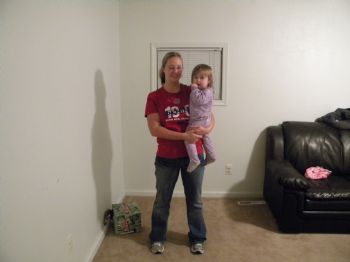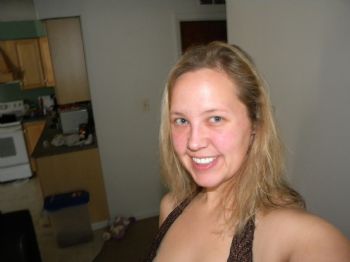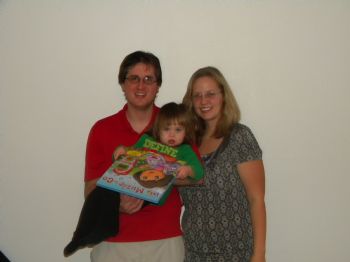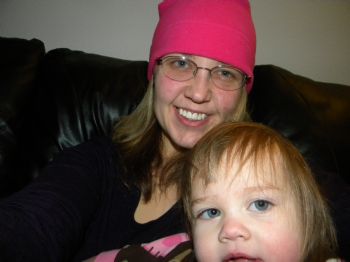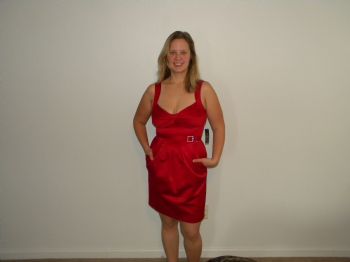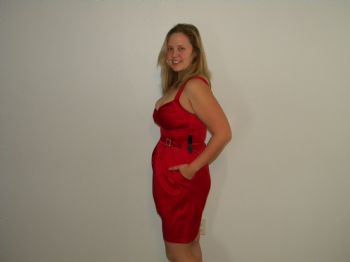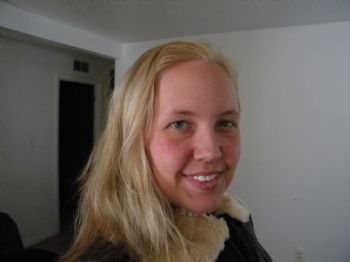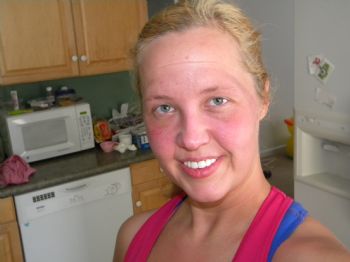 Before and Afters measurements:

1. Weight: 286/160
2. Waist- 44/32
3. Hips - 48/38
4. Thigh - 30/22.5
5. Calf - 20/14.5
6. Upper Arm - 18/12
7. Chest - 48I (yes, I)/36D

So, that means:

126 pounds lost.

53 inches lost.

I have run:

8 - 5K races
1 - 7K
1 - 8K
1 - 10K
1 - Half Marathon

Training for my first full marathon in 1-1/2 months from today...







Thursday, April 07, 2011
It seemed as though everyone around me had a "bad" day yesterday, including myself, if I let myself see it that way.

My DH woke up to a day he knew would be rough. He is the yearbook advisor at the high school he teaches at, and also the English teacher and librarian. So, yesterday was picture day, but he couldn't use the announcement system to get kids (there was testing going on) so he had to find the kids himself. Plus he had a rough day in the library, and then would be working 5-midnight at the grocery store. When he started his car, he forgot he turned the heater off, so it had a layer of frozen ice on it when he went out to leave (it rained and then froze the night before).

Then, the garbage he was taking out had a major leak (my bad....I cleaned out the fridge the day before and didn't see the rip in the bag!).

Kaylee woke up SUPER cranky and woke up an hour earlier than usual.

I woke up with her, weighed in very happily at 160.4, and started my day out otherwise just fine.

Until my dentist appointment at 10. First of all, it took almost 2-1/2 hours with my jaw being WIDE open the whole time (working on putting in a bridge in my top right jaw where the far back molar is). The first round of novocain didn't work. How did I know? When he drilled by a nerve. He then added another round of novocain. That wore off before he was finished. I always use the "loopy gas" during dental work. It always has me floating and not caring with the sadist is doing to me. This time, though? I must have had a bad reaction. I was paranoid, felt freezing cold, anxious, and just wanted to hop out of the chair and leave. Worst dentist appointment of my life.

But, by the time I got back to work (knowing I would have to work for an hour and a half after Kaylee went to bed to make up the time), I thought about it and how I could change it to a positive. Well, I didn't have a droopy lip or numbed up mouth at all, which was nice. I took ibuprofen and controlled the pain. I finished work, went to dinner with my friend for his birthday with his family, went grocery shopping, brought Kaylee home, put her to bed, and finished my work, wrote a blog, and went to bed.

And I didn't binge. I didn't go over my range. Because I took control of my reaction to my dentist appointment. That appointment would easily have set me up for a disappointing eating day in the past, but not this time.

Because I am in control of my choices. I form my OWN destiny.

And today is going to be a good day. But if it isn't due to circumstances? That's okay! Because I will be just fine no matter what happens. I choose happiness. And I choose health :o}

Have a great Thursday, Sparkland!





Wednesday, April 06, 2011
Happy or sad, bored or busy, lonely or surrounded by friends, hungry or full, angry or content, tired or well rested, I have choices to make.

No matter the feeling, no matter the circumstances, which I cannot control, I do have the control of ONE thing: My response, my choice, my reaction.

I have to make the choice, and NOT make the "excuse." Because all of those feelings/circumstances listed above? Easily excusable in my brain.

Happy? Let's celebrate! Let's have DQ! Or...how about I enjoy being happy and NOT make it about food? How about I celebrate my health and take a walk with my family instead? Or play with my sweetpea while getting her ready for bed, not thinking about heading through the drive-thru with her only to put that dessert in the freezer, waiting for me to go eat it after she falls asleep.

I have been seeing a quote floating through SP a lot lately...I had to look it up:

"Success is the sum of small efforts, repeated day in and day out..." Robert Collier

Others that I really like:

"There are always two choices. Two paths to take. One is easy. And its only reward is that it's easy." ~ Unknown

"It is our choices that show what we truly are, far more than our abilities." ~ JK Rowling

"It's choice--not chance--that determines your destiny." ~ Jean Nidetch

I always have at least 2 choices. And I know when I continuously make the right choice, everything about me improves. Not only the weight on the scale, but my attitude. My self-esteem. My self-worth.

Because when I continuously make the wrong choices? It becomes another kind of cycle. One that we call "vicious." Because it is. Oh...I ate those Girl Scout Cookies, may as well have ice cream, too! So....screw my workout because why even try to work off that massive amount of calories. Eh, I don't feel like putting make-up on and getting dressed. Shower? Forget it. Leaving the house? Why? Let's order in pizza. And so on.

I make hundreds of choices a day. Will I make a wrong choice? Of course. But, the next choice is a new opportunity to make my day better, brighter, happier, healthier. To become a better person. Better mom. Better wife. Better me.

Want to know what my last food choice was this evening? To continue driving when I saw Dairy Queen and had a very strong craving for ice cream. To call DH and say "I'm craving DQ and wanted you to know so I won't do it."

To have 20 grapes as a dessert instead.

Because that's how I am learning to roll.

My next choice? Going to bed after this is done. And choosing to take one more day off from the gym because I can still feel my injury. And not feeling depressed, defeated, or lazy about it. Feeling good about myself instead, and knowing I am making the RIGHT choice.

Peace out, Sparkies, and I hope you think about your choices!!





Monday, April 04, 2011
I am finishing up day #4 on my tracking. I actually reset my goals (I would like to reach 155 pounds by marathon day, which is 5 pounds). It then reset my ranges for food, which surprised me. Turns out my goal I had it set for was to get down to 150 by April 9, so of COURSE it had me at 1200-1550 calories. No wonder I felt that eating at the top end of my range was more doable than 1200. (I just can't do 1200...I get nom nom nom nom nom on the brain and feel starving).

So, my new range is 1570 and 1920 calories. I will still stay around 1570, but I will consider closer to 1920 my "maintenance" days.

I made the decision to stop using the WW points system. It worked wonderful for me online, but now that I am at Lifetime and want to stop paying, I had to make the choice to learn how to do the points on my own with a calculator or whatnot, or learn how to track on my own with calories. With SP, I am not only tracking calories, but also fat, protein, fiber, calcium, sodium, carbs, potassium, etc. etc.

Tracking has been interesting. I have been low on the fat end, high on the protein/carbs end, and low on calcium. I think it may be time to consider a calcium supplement, or actively pushing my calcium intake.

Anyhoo, I have pretty much made the goal for myself to track 100% of the time for the month of April, and try to stay in my range as much as I can. It would be interesting to see if this is what finally breaks my plateau, because if there is an area that I have been inconsistent, it is tracking my food, especially for the last couple of months.

Today was tough, but that is always the case the day before the Weight Watchers weigh-in. It's almost like I want to sabotage my weigh-in....I was SOOOO hungry today. I craved sweets. I craved salts. I did end up eating 3 pickles during my lunch. I still stayed in my sodium ranges thankfully because everything else I had was pretty low sodium. I decided to not have my late night FF strawberry frozen yogurt to kind of counteract the pickles. I can have that tomorrow night ;o}

This week is actually looking to be a toughie coming up with food choices. I will be having pizza (deLite pizzas from Papa Murphy's) at my friend's after WW (but I will track and figure what I can/can't "afford" to eat). On Wednesday, said friend's husband has his birthday, and we are eating at Toasted Frog, which is an AMAZING restaurant, but local and no nutritional values. With a place that has frog legs, sweet potato fries with aioili dip, and fried cheesy pickles (om nom nom nom nom), it's hard to calculate, but I will do my best.

On Thursday, I am having work done to finish my dental work (6 years in the making), so I will be having soft food, thinking mashed potatoes. Easy to track.

On Friday, I am going to a potluck for the local running group (to celebrate the end of phase 2 of training..). I don't know what I am bringing yet, but they pretty much expect carbs ;o}

I am doing Spin For Kids on Saturday, which will be awesome. Ummm...so now I am just kind of rambling about my week.

It's amazing what a positive attitude, planning, and the realization that I really can do this...can do for me and my outlook. I haven't worked out since Wednesday, and I feel amazing! Sure, I can't wait to get back to the gym, but you know what? It's not only about the exercise. So much of this is about my nutrition, and it's great that I have been able to finally realize this. My injury is a blessing, not a curse.





First Page
1
2
3
4
5
6
7
8
9
10
11
12
13
14
15
16
17
18
19
20
21
22
23
24
25
26
27
28
29
30
31
32
33
34 35 36 37 38 39 40 41 42 43 44 45 46 47 48 49 50 51 52 53 54 55 56 57 58 59 60 61 62 63 64 65 66 67 68 69 70 71 72 73 74 75 76 77 78 79 80 81 82 83 Last Page

Get An Email Alert Each Time ERINBEAR1876 Posts