| | |
| --- | --- |
| | ERINBEAR1876's Recent Blog Entries |


Wednesday, October 06, 2010












~*~ WTF??? Template 10/4 - 10/10 ~*~














I forgive myself for [[that huge pistachio muffin I ate]] last week.

Forgiving doesn't mean forgetting, so this week I will [[bring healthy snacks along to functions]] to make sure it doesn't happen again.

FITNESS AND NUTRITION

For my last template, I was able to accomplish [[a minimum of 2 miles walked each day, 2 spinning classes, 1 elliptical session, 3 ST sessions, running for 4 miles on Tuesday and 5 miles on Thursday on the treadmill]].

I also did [[nearly 9 hours of fitness...well, 8.83 hours]. So this week, I will attempt to achieve [[11 hours. I only say this because I am running a half marathon on Saturday, which will be at least 2 hours and I want this month to be the month I hit my goal weight. 5.8 pounds to go!]].

Three things I will restrain myself from indulging in are:
1. Fast Food.
2. High-fat foods in general.
3. High-sodium food in general.

My temptation days this week are:
~ Thursday is baked potato day at my mom's. You KNOW there are going to be multiple toppings involved here. I will make sure that every topping is accounted for.
~ Friday is "carbohydrate-loading day" before my half marathon. I want to still stay within my point allowance.
~ Saturday is the half marathon followed by tailgating for UND, which I am going to so I can make 6 points for our team at the gym. I need to NOT use running a half marathon an excuse to pour food mindlessly down my gullet.

My power food/go-to meal/snack this week will be [[Eggs!]].

My main goal this week is to [[stay in my points allowance for WW all week]] and I wont let [[other people around me]] keep me from doing it.

Last week, I was [[injured and half-ass with my food half the week]], this week I will be [[focused on my goals]].

LIFE IN GENERAL

For my specially set-aside me time this week, I am going to [[watch some shows on my DVR as they are piling up...but I will NOT munch on crappy food while doing so!]].

I'm going to keep the negative voices in my head at bay by [[remembering that I am worth it, and I will get out of what I put into it]].

And I will STOP PROCRASTINATING when it comes to [[mowing the lawn, putting up Halloween decorations, and deeper cleaning my house beyond laundry and dishes]].

I will be focused, but have fun. I will run my race, not the people ahead of me. I will know what I am eating, AS I am eating it. I will do this. I am worth it!!!

Oh, and I will absolutely ROCK my Halloween costume this year, like I have NEVER (literally) done before!!
















Tuesday, October 05, 2010
First, at my Weight Watchers meeting tonight, the leader and I agreed that my most happy and maintainable goal weight (my height is 5'7") should be 160. After 6 weeks of maintenance, I can continue losing weight if I would like, but 160 would be my baseline, the weight that I can't go 2 pounds over once I hit "lifetime" status.

So, as of my WW weigh-in tonight, I have 8.8 pounds until goal!!! My page reflects a different weight because I weigh in on Wednesday mornings for this page (and the Biggest Loser Periwinkles). That has my blood burning to get that accomplished! I want to be SOOOOO done with the pressure of getting to that number! I do want to continue losing weight, though...I just want to have some time where I can just maintain...and then have Weight Watchers no longer cost me $40 a month LOL.


Now, about the meal eaten the night before the half marathon. What have you all been doing or plan on doing, those of you who have been there, done that, or are going to??? I didn't think anything of it, but lately I have been seeing a lot of talk about a pasta dinner *yumm-o!*

Let me know your thoughts!!!

Oh, yeah...and if you all didn't know this already. My first half marathon is in 4 fricking days!!!! It feels like it has just creeped up out of nowhere!

Loves you all!

Erin





Friday, October 01, 2010
I weighed myself this morning, and did my measurements since it is October 1. I am up, but I had KFC last night ;o}

I lost another inch on my chest, which brings me to a story I forgot to put on here, which is so important to me. My chest measurement is now 37 inches...I used to be at least a 46, and I was a 48I (yes, I as in I have huge boobies) when I was pregnant. The first few months after giving birth, I was a 46DDD. Yeah, you're reading that right. I don't ever remember being below a 38DD really. I looked at all my old bras and that is the smallest I have in there!

A week ago this last Monday, there was a panty raid sale at Victoria's Secret. I believe it was 7 pairs for $25. I just HAD to go :o} Found some SERIOUSLY cute undies, but was also curious about where my chest was now. The bra I am currently wearing from Lane Bryant is a 40DDD. She measured me and asked what my bra size was that I was wearing. I told her. She stares at me incredulously. Yes, ma'am. My boobies seriously are that big, I tell her.

She says to me, "Ummm..no. You are now a 38D or 40C. NOT a 40DDD. You definitely need a new bra." I left the store in shock. A D??? A C???

So, seriously I would LOVE being a 36D or 38C eventually. That would be like seriously awesome, because then I could actually SHOP at places like VS and they would have all the bras in MY SIZE!!!

Yes, a part of me is psyched about my weight loss and my new figure because I am stupidly in love with hot clothes, hot shoes, hot undies, and hot bras. I have ALWAYS wanted to buy leather pants. A leather corset. Okay...that sounds...forget it. You know what I mean...At least, I hope you do! So, that is such a fire lit under me seeing my dreams of hot clothes in my future LOL.

Okay. So. I didn't go to the gym today because I couldn't run outside (pouring rain) and I didn't feel like running on the dreadmill, but I am planning on running this evening after work (Kaylee at my grandma's). Not sure how many miles yet. May just keep running until I don't want to any more! With dreams of hot high heels and other hot thingamajiggies to wear in my brain :o}





Thursday, September 30, 2010
What attitude do you have today? A positive attitude, or a negative attitude? And how is that affecting your day?

Throughout my journey, there have been a few factors to the success of my day, but one that has been a constant is attitude.

I wake up, how am I feeling? Inspired, happy, gung-ho? Or do I feel blah, depressed, mopey, and just lazy?

If I am feeling negative, I hit the snooze or the delete button on my phone alarm and fall back asleep. I wake up a couple of hours later (or earlier if my daughter wakes up earlier) not feeling the best. I feel guilty for going back to sleep. I start thinking about the workout I could have gotten in, the "me" time that I crave every morning! And so the vicious cycle starts. I then mope around with my daughter, getting her ready for daycare with my heart and head not really taking in the time I have with her. I get back from dropping her off, I then eat something for breakfast that I know I can't have just one serving of (like Lucky Charms). Two servings later, and I then start working. I can't think straight while working, getting distracted by my moody thoughts of what I could have accomplished. My break time comes up. Instead of walking my dog, I watch TV with a snack of the chips and salsa variety. Lunch time comes. Instead of cleaning or crossing some other item on my list, I watch TV again with soup, and a sandwich, and pickles (HELLLLOOOO Sodium). And the day will get worse and worse and worse as I continue to do things that are not productive and not healthy for me. The day will inevitably end with the cherry on top by driving through the DQ drive-through and getting a blizzard (but hey! It was a mini blizzard...I went there with the intention of getting a large!).

If I am feeling positive, my day starts out with a smile on my face, thinking of all the possibilities! What can I do to further my health? What are my priorities today? Where is my list and what is on it? And then I jump right into it. I get into my workout clothes, grab a banana, my water, my MP3 player and head out to the gym. I spin, or run, or go on the elliptical depending on the day. I work out a minimum of 1 hour. If I am spinning, I focus on my spinning. No thoughts allowed :o} If I am running, I focus, but this time I am focusing on my goals, my dreams, what I can do, how I am doing it! Before I know it, it is time to go back home, all sweaty and gross, but feeling euphoric! I clean up and then spend the rest of the hour with my daughter, playing with her, just loving the time I have with her. Sad to see her go to daycare, but also happy to be able to work. I run back home after dropping her off, and get my bagel thin with a bit of I Can't Believe It's Not Butter along with some tasty grapes and water. Start work. Very productive morning where the dishes have been done in the 10 minutes between breakfast and work. The laundry is in the wash. My morning break is spent walking my dog for 1 mile. I put the Halloween decorations up on my lunch hour. My second break is spent walking the dog another mile. And by the time I go to bed, I am so happy with how my day went, and how much I got done, and how well I did.

This looks black and white, but of course our lives (my life) is not that way. I may wake up happy, but have something happen that can cause me to look at the day in a negative light. But I have that choice, the choice to be positive or be negative. To do or do not! I can't control the situation, but I can choose how I respond to that situation.

And that is one of the main keys to my success so far....

Have a HAPPY day, everyone!





Wednesday, September 29, 2010
~*~ WTF??? Template for 9/28-10/3 ~*~













List everything you did for exercise since 9/20. You can list this as minutes, exercises, miles, DVDs- or everything, but list it all out right here:

Kickball 2 hours
3 - 30-minute ST sessions
Brisk Walking ~ 280 minutes
Spinning - Twice for a total of 45 Miles
Ran for 18 miles total
Elliptical - 30 minutes

Because you were able to do all of that last week, what can you do between now (9/28) and Sunday?
Run 20 miles, Spin twice, continue walking 30 minutes a day minimum, 3 ST sessions, and 1 go at the elliptical machine .




What is your rainy day (backup) plan?




I will use the dreadmill at the gym! :o}



How much time will you devote to exercise between now and Sunday?

9 hours

Choose a power food for the week. Something you can use as a go-to healthy snack, or a meal that gives you lots of fuel.

Egg and mushroom omelet and a banana





Repeat the ritual that you created for yourself last week. It's only consistent 'me time' if you do it every week consistently. Tell us what you are going to do for yourself this week.

I did the template wrong last week, so I will choose this week something for me time. I will put aside one half hour a week to read. Just read.



These are the 3 excuses I cannot use this week!



1. I feel like doing nothing. Don't I deserve to do nothing?? (not it if will hinder your progress!)
2. I am tired. (then go to bed earlier!)
3. I can burn this off later. (yeah? How far are you going to run this time to burn THAT off????)

Motivate me this week by reminding me that:
My first half marathon is in 10 days from today!!!!! Holy crap.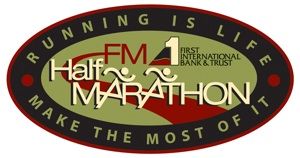 First Page
1
2
3
4
5
6
7
8
9
10
11
12
13
14
15
16
17
18
19
20
21
22
23
24
25
26
27
28
29
30
31
32
33
34
35
36
37
38
39
40
41
42
43
44
45
46
47
48
49
50
51
52
53
54
55
56
57
58
59
60
61
62
63
64 65 66 67 68 69 70 71 72 73 74 75 76 77 78 79 80 81 82 83 Last Page

Get An Email Alert Each Time ERINBEAR1876 Posts