Tuesday, August 03, 2010
Yes I did, yes I did! No, I did not pull a "Spring Break," but I totally let loose in Cancun. Every year I attend an event that takes me somewhere abroad. Last year was a cruise to Bahamas and this year was Cancun. Now last year was a blast..and this year was too. The difference? Well, although weight is ALWAYS on my mind and it makes me feel conscious about every outfit, etc I have on....THIS YEAR I DIDN'T CARE!!!!! This past weekend in Cancun, I put on a swimsuit (yeah, you read right...I still cannot believe that one) and went out on the crowded beach and went into the ocean--yes, I did. AND THEN, I walked my happy tail in my swimsuit (no cover up) to the even more crowded pool and particpated in the events there. I love it! I figured WHO CARES about these couple of dimples in my LEGS and these THIGHS that would make the chicken at Churches Chicken jealous...I just wanted to relax and do me with out thinking "you're too fat for that." So cheers to me for letting loose...I needed that for my own self!!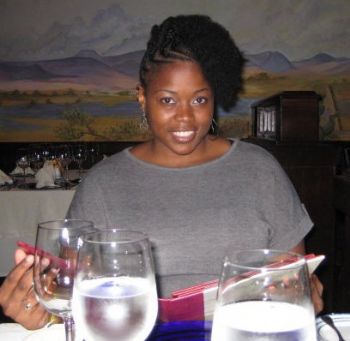 Umm..these were filled with water...

Thanks Cancun for that...and for topping off the 5 pounds total I gained this month (ha...)...I FEEL AWESOME!!!!!!