| | |
| --- | --- |
| | EMME-RUNNER's Recent Blog Entries |


Sunday, August 24, 2014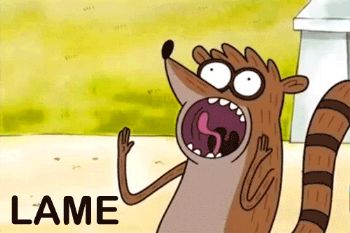 It turns out I'm not so great at keeping this blog up to date, but well, such is the way things go. But, I'm feeling a new burst of motivation and energy after a long, busy summer, so time to update some goals.

Goal 1. Time to get back to the gym.
Goal 2. Get back to running.
Goal 3. Start tracking food again.
Goal 4: Cut waaaay back on the wine/beer/cocktail intake. Empty calories.

I am no longer going to set goals to lose specific amounts of weight. Weight loss is a product of activity and diet, it is not something I can directly change (oh, if only...).

I've been watching Extreme Weight Loss on demand, which I find remarkably motivating--more so than Biggest Loser. I think I like the coaching methods, approach, etc., of the show much better than the 'competitive', social sort of approach. I need to see if Chris and Heidi have any books/materials/videos (that's a no brainer, OF COURSE they do.)

Okay, I won't promise to update this more often, because who knows?




Saturday, March 01, 2014
So, I wanted chips last night real bad... And unfortunately, there are some in the house. Picked up the bag, and then yelled, "No." (I was home alone, or my husband would have wondered what was going on in the kitchen.)

Allowed myself a square of dark chocolate to try to quiet the cravings monster. It worked. No chips for me.

Woke up this a.m. another pound down on the scale. Down 7 now.…





Sunday, February 23, 2014
Not a startling number, but I'm feeling great about it. It's nice to see ever smaller numbers on the scale, and to feel energized by the process again.



The key, finally, was to find a way to eat that didn't require me to obsessively track every bite. I know that works, and it works for some people, but for me, it was just that much more time at the computer, that much more time working instead of doing something away from the computer.

The answer for me has been: Weight Watchers Simply Filling plan. The only thing I have to measure is 'extras' -- I have a list of 'eat as much as you need' foods, and that's it. Boom. Finally. A way that works.

YMMV.





Saturday, February 01, 2014
Since my new year didn't start out so well, I'm going to restart my resolutions with the Lunar New year. So 恭喜发财 and here we go.

I have to give a couple presentations at the end of March, so that is my goal--ten pounds by then. 15 would be better.... but enough of me at this weight. SICK of it.

The plan:
- less alcohol, esp. beer (I don't drink much beer, but still...)
- eat at home more
- more vegetables, always more vegetables
- think positive
- sleep more

Sounds so simple. Time to make it work.





Tuesday, December 31, 2013
I always look forward to a new year--new start, new possibilities. I have loads of resolutions, some just fun (play my violin more, write for fun more), some serious (lose weight, exercise). I'm trying to find some creative resolutions as well--I like one I read recently where you put the same amount of money in a jar as it is the week (week 1, $1, week 10, 10$, etc.) At the end of the year, you'll have 1400 in the jar. I could do something fun with 1400. I also want to visit at least one new country in 2014. I managed to do that the past two years, and I'd like to keep it up. But hmmm, where?

Other fun resolution ideas?



1 2 3 4 5 6 7 Last Page

Get An Email Alert Each Time EMME-RUNNER Posts