Friday, June 26, 2009
Its all about effort - right?
Well I went shopping in my Sparkpeople T shirt, then we had a Rally!! The turn up consisted of - Me - hubbie (behind the camera), our 2 dogs (watching fascinated from the window). lots of wild birds, and Herbie 2 (my scooter) but then what do you expect in the bush!! At least the sun came out!!
Anyway - SP asked for photos and here is mine!!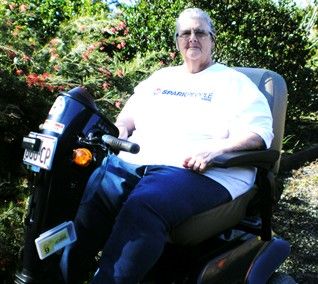 I hope the US rallies were better attended!!