| | |
| --- | --- |
| | EDDIEMAE's Recent Blog Entries |


Sunday, September 28, 2008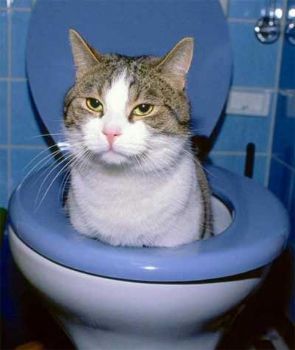 There's a lot to be said for the togetherness shared between man and wife, when they reside jointly in a camper. One can close the bathroom door, but regardless of your efforts, the sounds and smells, resulting from your "other efforts," tend to permeate and escape through the walls and under the door. You can turn on the faucet while squatting and taking care of business; this will sometimes stifle the noise. You can light a match while doing one's daily duty (or is it doodie?); this will sometimes mask the stink.

Recently, I emerged from the bathroom and was questioned by James, "Did you poop?" First of all, let me clear the air (so to speak); my hubby is not consumed with my bathroom habits. It's just that some times, our bodies are in sync and it's a race to the commode; first one there is guaranteed fresh air. The only advantage of going in second--the throne is warmed up. "Nope, I just fluffed," I giggled and replied. "But don't worry, I smell like a petunia!" And this is where hubby smirks, and replies, "Yeah, a dead petunia!"

Many might have found this inquiry somewhat intrusive and perhaps embarrassing, but it led me to do some deep meditation. Two sayings came to mind, when I allowed myself to dwell on the creation process of my stinky floaters/sinkers…

• Get your poop in a scoop.
• Poop or get off the pot.

Since the onset of summer, I've been pulled in a million different directions. I fell out of my previously established, healthy routines: balanced eating, regular exercising, ensuring adequate sleep, drinking water (while cutting coffee consumption), tracking my caloric intake, taking my vitamins, setting aside time for myself, weighing myself, and spending time on Sparks. In a nutshell, my life turned poopie and it reeks! I permitted work to take over my existence and threaten my wellbeing. I allowed work to become a priority and put myself at Number 2 (pun intended, kinda, sorta).

There were times here and there that I had declared I was going to get my poop in a scoop. But lo and behold, life got in the way! There I sat, on the pot, suffering from ghost poop--the kind you feel come out, where you go through the motions (and emotions) of wiping, yet nothing is there when you turn around to flush! I was plagued with dingle-berry poop—the kind where you know you are done, but it hangs on and just won't drop! No wonder I was having problems!! How could I get my poop in a scoop, if it wasn't there?! So summer moved on, with continued excuses and suffering of irregularity and me not accomplishing much movement. (Yep, a definite play on words, there!)

I have wasted the entire summer, squatted on the toilet, acting constipated!! There I've sat, on the commode, ailing from a Lincoln Log jam, a sort of rectal congestion, plugged up, due to bad health choices. Oh sure, I had "successful" moments on the crapper, where I blew off some steam or released some hot air, but I still suffered from "The Strain." The only thing I was flushing down the sewer pipe was all the good habits I had worked so hard to instill within myself.

Well, no more! I'm here to make a Constipation Proclamation!! I am going to poop and get off the pot! I am getting my poop in a scoop! I am taking my life back! No more wasted time, squatting and squeezing, thinking and stinking, obsessing over work and forgetting about myself!! I avow to re-establish the good habits that I know are good for me!

Maybe I'll eat a few prunes, just to be sure and to help speed up the process!

www.youtube.com/watch?v=aDIAfE-_Ivo





Saturday, April 12, 2008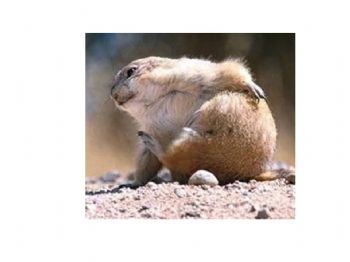 I've reached the point where I want to target and tone some areas~mainly my butt, gut, and thighs. A friend mentioned the Butt Blaster Video, led by Coach Nicole. With the buttocks being the largest muscle in the body, I'm all for anything that will assist in its reduction! Supposedly, doing this 5 minute routine for 6 weeks will magically make 3 inches vanish from my gluteus maximus. Wow! How awesome if my gluteus maximus could look more like a gluteus minimus!!

My printer spews out the 2-page printable Butt-Blasting Workout and I study it. This doesn't look like a horrific way to bequeath 5 minutes out of my day, especially if I will get the touted "end" results. I eagerly cue up the video and scrutinize it. Coach Nicole's voice is soothing, yet encouraging and energetic, never letting on to any labored breathing or hurting. I giggle aloud, as Coach Nicole explains the lateral leg raises, as being similar to a dog peeing on a fire hydrant. "Piece of cake!" I think to myself. I confer with my online buddies who had also decided to start butt-blasting. They speak of grueling pain…but a good pain…Hmmm. Good pain? Isn't that one of those oxymorons?? I chicken out the first day and pledge to check with my moronic comrades tomorrow.

The next day arrives. I have saved the video to "My Favorites." The printout lies beside my computer. All is ready~for when I am ready. Many plausible hindrances crop up, so my 5 minute Butt-Blasting session is put on the back burner…
• Just drank water; better get that out, before trying the video.
• Feeling a little gaseous; better get that out, before trying the video.
• Feeling a little clogged; better get that out, before trying the video.
• Might strain something; better get my Granny Dancing done, before trying the video.
• Heater is running; better let it shut down, so I don't get too hot, before trying the video.
• Breaking news regarding presidential campaign; better watch that, before trying the video.
• Cat looks so cute, sleeping on exercise mat; better let him nap longer, before trying the video.

Finally, the time seems convenient. I position my mat on the floor. I place the printout on the floor at the head of my mat. I place the computer at the edge of the tabletop, so I can view the video and exercise along with Coach Nicole. Since James is out of town, on a business trip, I start thinking about what could happen while I'm home alone. What if the butt-blasting has adverse effects? After a little deliberation, I leave a comment online for my friends. "I'm getting up my nerve to try this butt blasting thingie! I've got the video cued and the printout handy. Remember, I'm home alone, so if you don't hear from me for a little while, maybe send the paramedics to my house, as I'm most likely stuck on the floor and unable to get up!!!"

Alright, bases are all covered. I launch the video and assume the all-fours pose on the floor. I execute the straight-leg hip extension reps with ease, and silently chide my moronic companions for feeling any pain. Make it through the hold, then the pulses. Okay, the pulses hurt a little bit. Next, Coach Nicole and I roll into the bent-leg hip extensions. Once again, not overly rough on the ol' body. Make it through the hold, and then do the pulses. Okay, the pulses are a wee bit of a killer. It's now time for the lateral leg raises. We start off, and I chuckle again at Coach Nicole comparing the move to a dog peeing on a fire hydrant. She's a hoot! Coach Nicole is still composed and perky, reminding me to suck in my gut and breathe in and out, as we go through the moves. I miraculously make it through the lateral leg raises (for the FIRST leg), wince, doing the hold, and barely survive the pulsing kicks (which she tells you to accelerate at the end). "And now quickly move to the other leg," she coaches. I'm thinking that I endured the first leg, so the second should be similar~unpleasant, but achievable. Nope. I initiate the lateral leg raises. My buns are burning/throbbing. My arms are trembling/wobbling. I'm laughing/crying. I barely survive the punishing raises, make a feeble stab at the hold, and give what I can (which ain't much at this point) to the pulsing kicks. I wasn't able to finish. I curse my moronic friends for telling me about this miserable video. I collapse into the child's pose stretch, under the so-called coach's guidance. I make a labored attempt at the upward dog stretch. Then, I do my own stretch~fetal position, bawling feverishly, "I want my Mommy!!"

Once composed, I figure I better get back online and let my friends (who are surely concerned for my well-being) know that I am okay and that there's no need to send out a rescue unit. Wouldn't you know that they've managed to have a "cute" bantering of conversation during my brief absence. (Oh, yeah! Heed this warning, also! False advertising! The Butt-Blaster video is NOT 5 minutes! It's actually 6 minutes AND 30 seconds!!)

Here are highlights of the conversation…

Me: "I'm getting up my nerve to try this butt blasting thingie! I've got the video cued and the printout handy. Remember, I'm home alone, so if you don't hear from me for a little while, maybe send the paramedics to my house, as I'm most likely stuck on the floor and unable to get up!!!"

Angie: "IMAGINE THIS PICTURE:
Gorgeous, hunky MN paramedic..rushing to Deb's assistance...she's stuck-
He rushes in, sweat running down his muscled chest (think heart rate monitor guy from goodie choices!)...
Only to find Deb stuck on all fours, doing the "peeing on the fire hydrant" exercise! Is she wearing her two lil' pony tails...sure, why not! Wouldn't we love to hear the stories back at the firehouse those boys would be telling!!! How would they get you to the ER, stuck like that?
Be careful, you OLD woman!"

Syl: "Angie I'm getting stuck by/passing imagining the hunky paramedic."

Dana: "Maybe Debbie should put her laptop on the floor."

Mary: "Just having technical difficulties... can't get past Deb on the floor with the muscled EMT."

(…Can't you just feel the love oozing from my "friends"?!!)

Next day, hubby has returned home. We get all caught up in each other's lives, including me telling him about my butt-blasting endeavor. I tell him that I need to take my derrière measurements, so that I can gauge the progress over the next 6 weeks. Later, I am standing at the sink, when James comes up behind me. He has a carpenter's tape measure and is measuring from the floor, UP to my cheek bottoms! How in tarnations do men think?! Did he really assume that I wanted a recorded assessment of before and after sagging and droopage??!! I make mental note to increase the weights for my upper body strengthening. Once I get brawny enough to open my own pickle jars, he's outta here!!

Day 3 of butt-blasting…Coach Nicole is a mean, terrible person! She really needs to get a sense of humor! Butt-blasting isn't getting any easier. I feel the pain. I'm still unable to execute all the moves from start to finish. Add insult to injury…My cat came over to me, as I was on the floor, working on the lateral leg raises. (Yeah, yeah, the one simulating the peeing dog, real funny, I know!). She lovingly nudged my chin. Although I was grimacing and groaning, she brought me a little peace and soothing comfort. My own little cheerleader! Split second later, she's turned away from me, her tail lifted and she's pointing her cute, little gluteus maximus right in my face! And great, she's holding the pose!!

Mental Note: Hubby gets the cat when he moves out!

www.sparkpeople.com/resource/fitness
_articles.asp?id=727





Sunday, January 27, 2008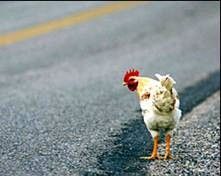 Hubby and I work for an international construction company. We live the life of nomads, moving from project to project, working from the ground up, coordinating the process of building a building, handing the keys over, then moving on to the next assignment. James is the project superintendent, coordinating all the subcontractors on the jobsite. I am the project engineer, claiming the onsite construction trailer as my domain, coordinating all the paperwork and communication that it takes to get the job done. We were recently assigned to the Portland, Oregon Branch Office, with the intention to oversee a Super Target in Sacramento, California—which is due to start mid-March. This past week, we took on the venture of relocating from the Minneapolis area to the West Coast.

The road trip to Portland offered me some breath-taking sites. The drive across the Rockies was indescribable!! As James drove, I scanned the mountains in search of big horn sheep, mountain goats, antelope, black bears, bobcats, buffalo, deer, moose, and elk. I did see some butts high up one rocky crag, but I couldn't discern whether they belonged to deer or big horn sheep. Crossing Idaho, I saw 2 different large animals bedded down amongst the trees. I'm not sure if they were elk or moose, but want to say that they were moose—just because saying, "Moose," makes me giggle! Try it! Say, "Moose!" out loud! What a funny name—can't help but conjure up a mental picture of Bullwinkle, huh?!! We were mesmerized with the multiple sightings of eagles—so beautiful and majestic!!

The drive through Washington was kind of boring and desolate, but as we crossed into Oregon and traveled along the Columbia River, we were awestruck again with the beauty of landscape. It was my turn at the wheel, we were on the interstate—no buildings in sight…Then, there it was! A lone chicken along the side of the road!! What the heck?!! I rubbernecked to double-check that my eyes hadn't deceived me! James and I looked at each other and laughed aloud, realizing that we'd both seen the same thing! Our conversation centered on the chicken…Where did it come from? How did it get there? Where was it going? Had it already crossed the road, or was that its goal? Okay, so I hadn't been able to positively identify any wild animals in their natural element along the road trip…BUT all was not lost!…I had been able to positively identify a domestic animal in its UN-natural element. How many people can claim that??!!

The moral of the story can be interpreted countless ways…

• Don't place all your chickens in one basket, as they might feel overcrowded and leave.
• Set your chicken free—if it's meant to be, he'll come back.
• Which came first? The hitch-hiking chicken, or the egg?
• If Chicken Little is out on the road, assume the sky is falling.
• Even a chicken can play a game of Chicken.
• Even a chicken can be a daredevil.
• Don't let heavy traffic ruffle your feathers.
• The early bird gets to see the country.
• Don't count your chickens until you've checked the interstate for any runaways.
• A chicken crossing the road is poultry in motion.

Which moral will you adopt today?

Here's my take…

• Just because I may be a chicken (introverted tendencies), it doesn't mean that I have to stay within that mindset!

• In the same way that I've shed some excess poundage, I can shed my inhibitions. With the right frame of mind, I can be an eagle!

• Just like that chicken left it's cozy nest, I can leave my safe environment and dare to soar to uncharted territories.

• I can free myself from my introverted ways and be the carefree, fun-loving, adventuresome woman that I so crave to be!

• I can set my inner child free and be the extrovert!

Today is the day I will start living again!!
I double-dog dare you to do the same!!






Wednesday, January 16, 2008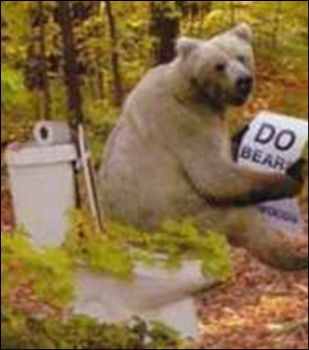 Knowing the importance of drinking lots of water, I'd planned in advance for the day. Upon waking, I'd started chugging down my water, so that hopefully by the time we boarded the plane, I'd have had ample time to let the water "run its course," before we embarked on the two-hour flight. (Using airplane toilets is worse than creating idle chatter with the passenger next to you!) I was in the middle of second-guessing my bladder capacity, when I locked eyes with a guy walking down the aisle. Rats! He put his carry-on bag in the bin over our head and sat down in the seat next to me.

After buckling himself in, he looked our direction and introduced himself as, Rich. James, in the window seat, looked up from his magazine long enough to feign an interested, "Hello." Drat! There was an exchange of words! Protocol now dictated that we had to chat at least a little bit during the flight—it was the holidays and the season to be cheery! I resolved to follow through with my duty, then would casually nod off and take a nap until we landed.

Rich questioned our flight—were we returning from Christmas travels? As I explained our yearly trip to Ohio for ringing in the New Year, he nodded enthusiastically. Turns out that he, too, was making the trip to hook up with some friends and family for the same occasion. He'd come from Boston, which explained his curious way of talking and the enunciation (or was it lack of?) of his words. I had to listen intently, to be able to understand his dialog and/or dialect. Unfortunately, Rich took my actions to mean that I was interested in further conversation. I continued to "hang" on his every word and mentally translated the words in my head…"Ca=Car, Ba=Bar, Do=Door…"

The plane took off, James dozed off, and I grew ticked off…How could my husband sleep, while this stranger next to me insisted upon talking?!! I silently called dibs on the window seat for the trip home!! Within that first hour of the trip, Rich and I spilled our life stories to each other, talking of family, friends and foes. I was actually a little amazed at the comfort level we seemed to share with each other. I glanced at my watch, forecasting that we'd be reaching our destination in about 30 minutes. It was then that I felt that all-too-familiar "pang" deep within the bladder region. "Oh no! Please, no! You can hold it until we land," I silently consoled myself, while subtly squeezing my legs together.

It was then, that Rich uttered the most curious fact I'd ever heard…"I haven't pottied since last Friday." Oh My! We had shared a lot in the last hour or so, but why did he feel the reason to divulge this?? And what a way to state such! Only a toddler would say, "potty." Had he noticed me squirming, and felt compelled to reveal such, to put me at ease? Was he bragging?? I tried to look impressed (actually, I was!) by raising my eyebrows and saying, "Oh really?! I don't know many guys who can go that long!"

"Yeah, well, I don't potty too much," he returned. "How about you?" he quizzed quite seriously. "Do you potty very often?" It was all I could do to refrain from jabbing James out of his nap, as I nervously looked around to see if anyone had overheard the previous passage of words. Everything appeared to be normal, aside from the absurdity of the direction our conversation had taken. "Ah, well, I guess so," I uncomfortably returned. "I really don't think I do much more than the average person."

I prayed that Rich would halt the discussion. I tried vainly to think of a new subject to deter anything more coming out of his mouth. But, to no avail, he continued. "I get hyper when I potty. I just can't sit still!" "Oh, really?" I asked, trying hard to continue, yet seeing no way out. Another glance at the watch…Rich brought me back to Earth, informing me, "I can never potty sitting down. I always have to stand up and sort of sway." He intently gazed into my befuddled baby blues, wondering what I'd say next. I was completely baffled by this time. I had thought that most guys did use the toilet standing up. But did they sway? Was there a different "style" in Boston? "I guess I don't have much of a choice," I returned. Seeing a perplexed expression on his face, I further clarified myself, "I always sit down."

Looking more interested than ever, Rich asked, "What do you usually drink when you potty?" Did he mean DURING??? Was this guy daft?! "Uh, well, I don't know. I guess it depends upon the situation and if I'm extremely thirsty." By this time, my brows are knitted into what I swear will be a permanent expression of disbelief and wonder. "Are you gonna potty with your friends tonight, or wait until New Year's Eve?" he inquired next…And it was then, that a sudden wave of embarrassment hit me! Potty=Party!! "Yes," I replied in a barely audible mumble. "I think I will be ready for a cold beer when I get off this plane!"

How ironic that he should then seek pardon to leave our conversation: "You'll have to excuse me for a moment, Debbie. I'm going to use the bathroom before we have to get ready to land."






Wednesday, November 14, 2007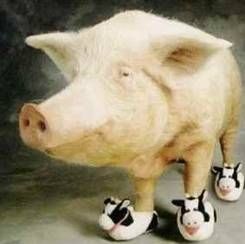 Living in a camper and traveling from one state to another, for construction assignments has been an interesting lifestyle. We've made a lot of great friends along the way, while living in various parks and campgrounds.

A few weeks back, James and I headed out for an extended weekend road trip. Upon our return, we discovered a dilapidated motor home parked in the lot at the north side of us. I scrutinized the set-up…What I found peculiar was the signage placed on the camper…"Caution! Area Under Camera Surveillance!" All the windows were covered so tightly that one could barely discern the glow of an interior light. Hmmmm...How odd. Biker Joe, living 2 houses down, adds to this mystery, saying that the guy moved in right after we'd left, and he had yet to come out in the daytime. Joe said, "I think you might have a vampire or werewolf living next to you!" Great!

For 4 days, I was the snoopy old lady, constantly peeping, in hopes of catching some glimpse of our new neighbor. On Day 3, I caught his door opening! To my dismay, a long rug hung over his doorway, so I only got to see a hand (was that hair on the knuckles?), as it pulled in a leash and bare feet (was that hair on the toes?), protruding under the hanging tapestry—then later, the appearance of his cat on the leash. Drat!! My imagination ran wild? Who was this guy?!! Maybe a drug dealer? A spy for the FBI or CIA? An agent from the IRS? A bubble person, allergic to sunlight? I was somewhat freaking out—I'm not normally the nosy person, but dang, who did this guy think he was, expecting me to respect his privacy???

Things all changed that afternoon, as James and I sat on our deck. Around the corner popped a guy we'd never seen before. With a friendly wave, he came over and introduced himself as our new neighbor, Mike. "Do you guys like chocolate cookies?" he asked, as he extended a bag of the goodies to James. (My hindsight now tells me that this was the first action my new neighbor used in trying to sabotage my diet…) As James nibbled on the cookies, Mike proceeded to give us a life story of being on social security for a back problem—which explained his never having to leave his house for a job. He divulged owning a 54" flat screen TV, and his fear of being burglarized—which explained the signage and the covered windows. He explained suffering from diarrhea for the last week and questioning where the nearest grocery store was, as he needed to get some toilet paper. Being the kind neighbor lady I am, I retrieved a couple spare rolls and handed them to him. As he headed back towards his house, he called out, "You might want to watch those cookies. I'm starting to think that's why I've got the runs!"

A few days later, James came into the house, muttering, "Houston, we have a winner!" I gave him a curious look and he proceeded to tell me that Mike had caught him outside and told a story of his house being infested with white fleas. He'd apparently had to go to the emergency room the night before, as the biting was so bad! Terror-stricken, I croaked out, "How close did he get to you?" It didn't matter how much my dear hubby reassured me that he didn't get within flea-jumping distance to the guy. My body itched feverishly. I knew I didn't have fleas, yet my scalp said otherwise. I had a hard time reading my spark mail, as thoughts of white fleas danced in (and on) my head. I earned a Spark Point for googling white fleas, and came up with nothing! (Perhaps fleas turn white, without the aid of sunlight??) Even after Mike bug bombed his house, I had flea frights. With the bomb going off, would the fleas flee over to my house? For almost a week, I had a hard time concentrating on my Spark comments and articles. (My hindsight now tells me that this was the second action my new neighbor used in trying to sabotage my diet.) And now that you have a bad case of the head itches, read on for the next episode…

It's Halloween and Mike catches me coming back from a walk. "Hey! I've noticed that you go out walking a lot," he comments. "Yup! Just trying to get in shape!" I shouted from a safe distance. An hour later, Mike is at the door with a cup in his hand. "You've got to try this. It's sort of like a detoxifying anti-oxidant!" He proceeds to tell me it's a secret recipe from his sister, consisting of butter—can't be margarine; vinegar—must be cider, not white; rum—most any brand should work, but he prefers Bacardi; lemon juice—from a real lemon, not the imitation stuff; and minced garlic. Aside from holding in a gasp of disgust, I am mentally calculating the calories, and I'm also thinking, Garlic—how ironic—guess that rules out the werewolf theory. "James," I holler, "Mike is here and has something he wants you to try!" (My hindsight now tells me that this was the third action my new neighbor used in trying to sabotage my diet.)

Biker Joe is laughing. He tells the story of throwing away an old Dish Network satellite dish, and Mike asking if he could have it. Turns out Mike's TV has an internal setting for SelecTV Satellite—which I don't have a rat's butt clue about, but whatever. Mike is absolutely certain that Biker Joe's dish will work with his big screen TV. Biker Joe proceeds to tell me that the dish won't work, as it's not compatible with Mike's internal TV settings, but the real kicker is that this guy really believes that since his TV has the hook-ups, all he has to do is make the connections and he'll have instant service. He doesn't understand that regardless of the compatibility question, he would still need to subscribe to the service, in order for it to actually work. Numerous neighbors try to explain this, but Mike won't hear of it. His TV is satellite ready, so all he needs to do is hook one to it and Voila! Mike spends the afternoon positioning the satellite on top of his house. Nightfall comes, and I'm off to bed. Sparks has taught me the importance of getting a good 8 hours of sleep. All of a sudden, I'm awakened by a pounding noise of hammer against pipe. What in tarnations???? Since he got no reception from the top of his house, he's trying a new location. Mike is now at the rear of his house, driving a post into the ground, to mount his satellite! The noise continues for a couple hours, as Mike works with a flashlight in his mouth. Later the next day, I noticed the satellite in the dumpster. (My hindsight now tells me that this was the fourth action my new neighbor used in trying to sabotage my diet.)

Since we do live in a camper, I like to keep my blinds open, to fend off feelings of claustrophobia. I don't see this as an issue, as we currently have no neighbor to our south side and Mike has his windows totally closed off, so there's nobody to really see me. Yeah, right! Lately, during my sessions of Granny Dancing (which is my daily cardio activity—crank the tunes and shake it, baby!), I've noticed that Mike comes out of his house and lurks in the yard. Coincidence? I'm thinking not! All of a sudden, as "She's a Brick House" is blaring and I'm being the groovy granny, boogying to the beat, I lock eyes with Mike and have to nonchalantly nod and pretend to straighten the pillows on the couch. Dang! Lost the beat, and now I'm a prisoner, confined to dancing in the kitchen or hallway, until he disappears from sight! (My hindsight now tells me that this was the fifth action my new neighbor used in trying to sabotage my diet.)

The campground maintenance crew just came over and graded out the empty lot to the south side of us, prepping it for newcomers. Wonder who will be moving in.





1 2 Last Page

Get An Email Alert Each Time EDDIEMAE Posts