| | |
| --- | --- |
| | ECOVEG's Recent Blog Entries |


Sunday, April 13, 2014
Well, my time in Portland is almost over. I will be moving back to LA in a couple of months. In time for a sunny summer on the beach, when I'm not working. And family and friends I have not seen in too long. I am so happy to be going home. And sad to leave the awesome people that I have met here. The amazing Farmer's Market. The fun food places. The beautiful hills and trees and green. I will be back in August for Hood To Coast (HTC)!!!
Training for a 10K. Trying to get the last bits of stuff done before I leave. So much to do, so little time.




Monday, April 16, 2012
I cannot believe just last month I thought my poor Beagle was on death's door. He was NOT doing well, having all kinds of neurological problems. I was sure he had a brain tumor. Well, a round of prednisone and discontinuing a couple of meds may have done the trick - he has done so well for the last week, that we finally went for a walk today... And he did great! So nice to have my energetic, happy poochie back!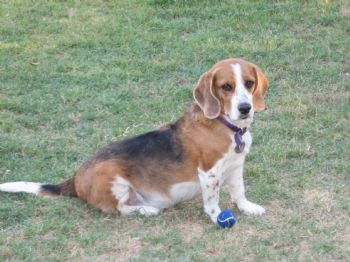 Tuesday, March 20, 2012
Killing myself with a 5K and serious ST. Cannot wait till tomorrow (and the next day!) I should be oh so sore... LOVE that feeling.

Unfortunately, the diet has gone to $#it, as I have been seriously sleep deprived (not a lot of choice with my job!), so I am constantly drawn to sugary crap. When I'm well rested, I'm not a sugar-fiend, but 4 or 5 hours of sleep, especially after a couple of days of that, well, bring on the chocolate cake, the candy, the chocolate, whatever. Now it's all about distraction and staying too busy to pick up chocolate. And gum. Lots of gum. It helps.

Speaking of diet, I am recovering from my workout with a glass of wine. At least I can enjoy this decision without guilt. No worries, I also drink a TON of water, so I can help my muscles rehydrate! Anyway, time to finish my wine so I can get to sleep. Gotta get up early again tomorrow...




Wednesday, March 14, 2012
So yesterday, I tried and tried to talk myself into going to the gym... And I was walking toward my closet, nearly in tears, because I was so tired all I wanted to do was sleep. Finally I realized, working out is great, but sometimes you gotta listen to your body. I had been tired for days. So I gave up, gave in, went to bed early, and did not go to the gym. I woke up today feeling GREAT! And I went to the gym tonight, did an awesome workout, and am going to bed so as not to get too far behind again!
Sometimes you gotta go with how you're feeling.





Sunday, March 04, 2012
I met with my fitness trainer yesterday for an evaluation, which included a mini workout that has made the simple things, like putting on socks, really difficult today. I am sore in places I don't know have ever been sore before.

It hurt to walk the dog.

Wow. Ow.

I am looking forward to our next meeting...



So I am now looking for something to do that is active but not too difficult this afternoon. Enough to warm up so I can stretch, but maybe not a 5k today.



Up next, I'm heading to the store to pick up some more Silk milk, frozen fruit, and OJ so I can make some fruit smoothies.



I don't own a juicer, but I am thinking about investing in one to try green juices. I love fruit smoothies though, so I'm happy with that for now. Maybe some other healthy munchies to add to my arsenal.






Feels good to be back on track. Just gotta keep pushing...



1 2 3 4 5 Last Page

Get An Email Alert Each Time ECOVEG Posts