| | |
| --- | --- |
| | DRSUNSHINE1's Recent Blog Entries |


Thursday, June 12, 2014
It's a no-brainer that sports teams need coaches to help motivate and direct the action on the field.

Why is it so hard to realize that we need coaching in other aspects of our lives too? We can't be experts at everything, despite all the imagery of "Superwoman" and "Superman" we're exposed to on a daily basis.

So, I've decided to try SparkCoach to see if it's helpful to get me off the gaining streak I seem to be on. Back to basics:
-Measure everything
-Track fitness
-Drink enough water
-Engage in my community

Let's see how this goes!




Monday, October 10, 2011
Hi SparkFriends!

I'm sorry that I haven't written Luke's birth story to share with all of you yet. As you can imagine, it's been a rollercoaster emotionally, physically and mentally since bringing Luke home from the hospital last week.

He was born on 10/1/11 at 12:35am after 34 hours of labor. We did a waterbirth like we wanted to, with minimal interventions and an amazing support team, with the most supportive, gentle, encouraging midwife I could have asked to be there with me. My husband was my rock and was so encouraging, calm, cool and collected - especially after that long of a labor, I know it must have been hard for him. All in all, it was a labor of love (even if it took 34 hours to accmplish!) and we're smitten with our baby.

I will write a more complete play-by-play, probably in the next week or two, but I wanted to at least give you guys a peek at our little sunshine :)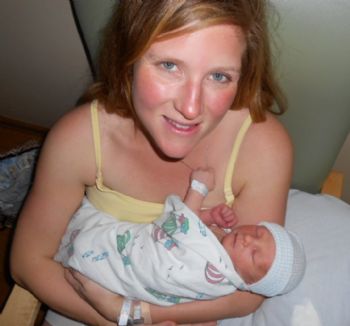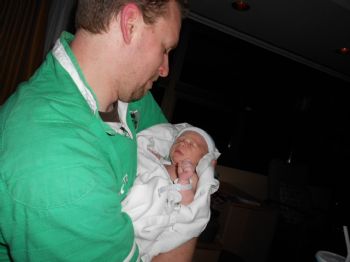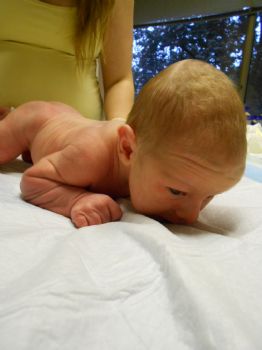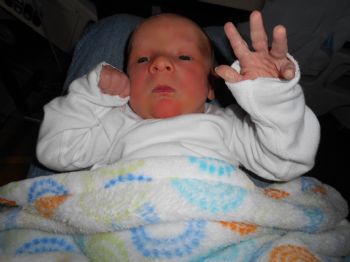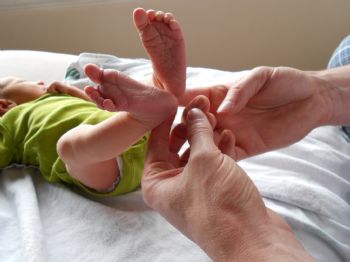 Tuesday, September 27, 2011
So, officially, today is our "due date."


There is nothing happening



I am definitely getting tired of waiting. I am not really a wait around and see kind of person - I like having a schedule, with definite times to do things. I don't necessarily need a busy busy busy day, but I do like having a plan of A, followed by B, followed by C & D. Just hanging around and waiting for something to start on its own is apparently teaching me the value of patience and accepting that I can't control or influence the course of this process (which, I have a sneaky suspicion, will be 99.9% of the case with parenting).

It's both nice and something tiring to have our IRL friends and family constantly checking in, "Did you have the baby yet?" "How are you doing?" "Are you in labor?" I totally feel the love, excitement, concern and anticipation that all these questions are sharing. But, at the same time, it's frustrating because, no, there is nothing happening, and it's the same as the last time you asked, 25 minutes ago. Although, I must share that a funny reminder of just how imminent this is, which happened yesterday. I was walking back to my office after parking my car on the street (whole different story on why I had to see two new patients at my clinic yesterday - grrrrrr), when a man from inside a building doorway I was passing by calls out to me, "Woah, girl! Do you need me to call 911 for you?" lol

I wasn't shuffling along, acting distressed in any way, or otherwise indicating anything was going on. In fact, I know I was walking pretty darn normally (I've never had the pregnant lady waddle - yay, good posture!). I guess I just look, well, 9 months pregnant, lol.

I also got a comment from a homeless man on the street when leaving my office yesterday that was very sweet and I think distills what a lot of my friends and family are trying to convey when they keep asking if Baby Sunshine is here yet. This man passing by as I was getting in to my car stopped in his tracks and said, "Congratulations, young lady. That's a beautiful thing. Best wishes to you. Be careful driving and take extra time. You have something special coming soon." It makes me kind of emotional to remember him saying that and to see that he genuinely meant it. I wish more people were that straightforward. I think it would make a lot of things better.

So...........maybe something will happen today. Maybe it won't. Guess we'll just have to see what Baby Sunshine feels like, right?





Tuesday, September 06, 2011
So, everyone keeps asking how much longer / what week are you / when are you due. Honestly, knowing the statistics that only 3% of due dates are correct, I purposely forgot what my "official due date" was months ago. I've mostly been focusing on how I feel and what my own internal body clock is saying. Right now, I feel like I have about a week and a half to go. But who knows? Babies come when they are good and ready to, due dates, time tables, and plans be darned.

Work has still been going well - I love being my own boss because I can flex my schedule and my patients around what I need, be it time for a prenatal appointment or just an extra hour in the morning to get myself going. It's definitely been a blessing. My official "last day" seeing patients is next week, the 15th. I can't believe it's come so quickly, but in a way, I'm really looking forward to it too. I feel like I need the mental space to really finish the process of psyching myself up for labor. I asked friends yesterday to give me their top 5 songs for workouts / getting amped up so I can put together a Work It! Labor! mix for my iPOD. I know it will be so motivational for me to have positive, bumping music to get through contractions with. While I love Enya / new-age / no-words-soothing music, and I'm sure I'll want to listen to something like that during my labor, I cannot imagine listening to only that for hours on end. No thanks!



I am doing my best to stay positive about my body image, even though my weight has gone back up from its drop a fwe weeks ago. I am trying to not let myself just give up "because I only have a few weeks left," though it is very tempting. Now is the time to give 110% to staying on track with good eating. I have been getting a lot of great support from everyone, especially at Jazzercise. It's nice to hear that other ladies in my class are impressed by my commitment to fitness in my pregnancy. Sure beats the midwife I saw at my appointment two weeks ago (I'm going to a group practice and hadn't met this one), who told me I should nap instead of workout, because I'm going to need the sleep in a few weeks. Wha??? Like I can bank sleep for later? Puh-lease. I'm a terrible nap taker and always have been! I feel so much better, and -rested-, when I workout. I sincerely hope that one of the other midwives that I've liked better is on on-call when we go in to labor. She has been my least favorite of the group thus far.

Overall, I am just ready for this process to be over and to move on to the next phase. I'm looking forward to begining our life as a family of 3 and to see DH carrying Baby Sunshine around and talking to them :) I can't wait to see that.

I know it's going to be just too cute.

Getting closer with every day - just have to keep on truckin'



**UPDATE** Had prenatal appointment. It was with the midwife I didn't like last time - of course! Better this time, but I also barely spoke to her except to answer questions. The more appointments I go to, the more and more I feel like they are a waste of my time. I'm sure that if I was having problems, I would definitely be appreciating their care, but honestly, I could be doing some of these measurements at home and be monitoring myself. :p I guess, the bottom line, be thankful for a healthy pregnancy that doesn't need help and that I have access to quality prenatal care in the first place, as I know there are many that don't. Oh, and I made sure that my appt next week is with someone else






Sunday, August 14, 2011
Sorry I haven't blogged in awhile. I wasn't really feeling like sharing much I guess.

This was both a good week and a challenging week.

Challenge wise, my 2.5 yr "puppy" had a cyst rupture on Monday night. We took her to the vet that we have only seen one other time for a wellness visit. He proceeded to "clean out" the cyst without giving her any anesthesia / pain meds / etc, with her screaming bloody murder the whole time. Poor baby - it was so irritated and she was so miserable for the next several days. I ended up taking her to a different vet on the recommendation of a friend on Friday, got some pain meds, different antibiotic and a whole lot more comforting rather than the scolding I received from the first vet about being "too upset" because "he wasn't hurting her," she was "just being sensitive." Are you kidding me?!#!:!: If I came at you and dug around in an open, bleeding, fairly deep wound with a pointy metal probe, I bet you would be pretty unhappy and vocal about it. I already called his office to tell them that we would never be back, but still....Puppy dog is doing much better now - actually wants to eat, play with her toys and generally be her little princess self. I am a much happier pet mama.

Good week wise, I am finally settled in my new office space and my patients love it. I need to plan an open house to celebrate the space prior to leaving for maternity leave. Hopefully that comes together this week.

I also had a prenatal visit on Friday with one of the last midwives I had yet to meet out of the 9 person group practice. She was great - energetic, attentive, informative and professional. I really appreciated my appointment with her as I felt like she addressed my questions but kept things moving. I was also ecstatic that I was back down to a reasonable weight from my last visit; last visit three weeks ago I had gained "10 lbs" that I think was a lot of water weight, which since I have been much more diligent about Sparking and watching my salt intake has disappeared. I was really happy to see that 9 of those pounds were gone on Friday and midwives were just fine with it. Baby Sunshine is doing perfect - head down, heartbeat in the 130s, measuring just fine. Looking just great to be on time or hopefully a little earlier than 40 weeks :)

Mostly, I'm just looking forward to getting the baby here and getting started on our little family. Nursery is coming together more. My mom is buying us our crib and furniture, which she will be ordering next weekend. That will make things look a lot more finished in there. Also, the rocker/recliner we ordered at the beginning of July should be arriving soon. I'm excited about it because it is super comfortable but also pretty stylish and should transition nicely out of the nursery when we don't need it anymore. I have never liked the traditional wooden glider rockers that apparently I'm supposed to love for a nursery - too much like grandma's country house for me. I think the chair we picked out will be a good alternative for us, plus, it will great with the rest of our furniture when Baby Sunshine needs more room in their room.

All in all, 34.5 weeks is feeling good. Just excited about finishing this process; now is the time to start gearing up to give 110% to cross the finish line.





1 2 3 4 5 6 7 8 9 10 11 Last Page

Get An Email Alert Each Time DRSUNSHINE1 Posts