| | |
| --- | --- |
| | DOTSLADY's Recent Blog Entries |




Wednesday, September 17, 2008

Food Cop alert! woo woo woo (that's a siren).
Can't believe I've been seeing tv commercials FOR the "moderate" (think anyone really "moderates" and what IS considered "moderate" anyway?) use of high fructose corn syrup (HFCS) in our daily diet!!!! I sat there incredulous knowing that there are people out there who'll actually be lulled into believing that garbage. How can a person be "moderate" when it's in about everything the average consumer eats/drinks? And if it's not HFCS or sugar, it's soy, if it's not soy, it's wheat/gluten and/or a bit of all of those allergens! If you haven't read Michael Pollen's "Omnivore's Dilemma" I highly suggest it. He takes you on a political and nutritional journey into understanding "whytofors" (as my mother would say) of corn, including HFCS.

How about the bubbly happy background music accompanying the piece? I'll associate happiness with the use of killing my pancreatic beta cells - yay!?
Here's the commercial: www.youtube.com/watch?v=EEbRx
TOyGf0&NR=1

Here's their site: www.sweetsurprise.com
Honey may be "natural," but it also will kill your beta cells, esp when "moderately" used with "moderate" HFCS and other moderate sugars/fructose/grain carbs etc! Helloooo!


end rant.

Other Sweet Surprises on my mind:


Infertility. I've seen it a few times now on the telly-vision. Months ago and locally there was a news segment regarding Jordan Rubin's "Maker's Diet" which worked for a local couple (doctor interviewed said it was "anecdotal" and not proven ... diet rarely is proven because there's no profit in telling someone to eat fermented vegetables, right?). I was just glad it got on the air.

Yesterday I watched with interest a piece (Rethinking Fertility) on the Today Show about "alternative" ways women took to overcome their sterility issues after years of medical fertility treatment and thousands of dollars. I perked up when Tanya Aldinger was able to share "dietary" and other means: "No dairy, no sugar, no wheat" - yay and high five to Tanya for sharing! It's a sad commentary that cleaning up the gut is considered "alternative" though - can't wait for this info to be "mainstream!" Reducing stress is always a good idea no matter how you do it.
www.msnbc.msn.com/id/21134540/vp/267
35737#26735737 (Tanya's interview is around minute 4 into it.)






Monday, June 23, 2008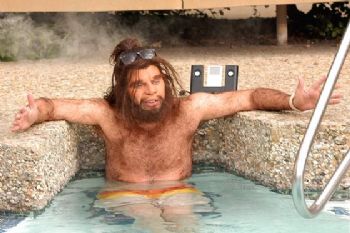 Do I look fat in my genes? TOTALLY! It seems my ENVIRONMENT has kicked off my innate ability to expand my cell-size - some people have it, some don't. Sometimes I think wearing my fat is like a big red scarlet letter "A" for ALLERGY. But even 'allergy' sounds innocuous; like a little sneeze, but it's not. Just like hayfever, it can wear you down. You get by, but your quality of life is very compromised.

I say 'allergy' because it's more understandable to those who don't understand the autoimmune part of celiac ... maybe it's not the best way to describe it, but to me, my 'allergy response' to the gluten in grain carbs was fatigue, depression and weight gain - this was way before I ever manifested the steatorrhea (the presence of excess fat in the stools, usually caused by disease of the pancreas or intestine, and characterized by diarrhea and weight loss (per dictionary.com ... of course, I didn't have the weight loss)- a couple years before my diagnosis. The fatigue and depression manifested into my being too tired to exercise, and then wanting more carbs to raise my serotonin probably - one of those vicious circles that spiral downward.

However! I've been changing my environment, my genes are listening, and I'm encouraged. :)

One of the first books I read about celiac disease/gluten-free living was GLUTEN FREE LIVING FOR DUMMIES by Danna Korn. One of the diets she suggested proved very helpful for some celiacs was a Paleo-diet www.paleodiet.com . I kept it in the back of my mind as I meandered through a gluten-free world reading labels and being paranoid eating out in restaurants. I used to have nightmares I'd get glutened (frightened by the stories of pain) by being the 'old me' who'd pick up a random cookie/cracker from the counter; or licking my fingers when making gluten cookies for 'regular' people. I'm not reading labels much anymore because I've learned my favorite brands and/or my food doesn't have 'em. Which is more what nature intended.

Because of my newest discovery that I need to watch carbs, I've connected to Mark's blog to help me stay the course. This is the Primal Blueprint. I like the way he puts things; maybe you'll get something out of it, too:

www.marksdailyapple.com/what-is-the-
primal-blueprint/

and read what he has to say about blood sugar levels (you don't have to be 'diabetic'):

www.marksdailyapple.com/blood-sugar-
mortality/

My favorite commercial is the Caveman Apology. The subtley of their facial expressions gets funnier every time I watch it. My links to You Tube sometimes don't work, but here it is for a chuckle if you're in the mood: tinyurl.com/6c8er9






Wednesday, June 18, 2008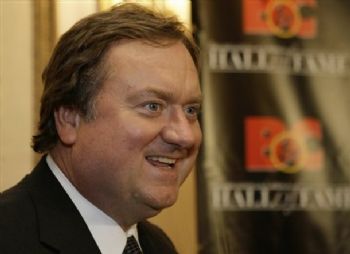 He had an enlarged one like me. Or I have one like him. And I mean that figuratively and emotionally. He was big of heart. Little good that's doing him *now*. But maybe it will give me and/or us the kick needed.



His doctor said he was controlling his CAD and diabetes with diet, exercise and medication. Their recommendations weren't suited to him obviously. I really think you have to be aggressive with diet, and take supplements - maybe Mr. Russert was? I wonder about inflammation in his body.

Re inflammation, the gluten-free diet helped me, but my homocysteine was still higher than I wanted. (Doctors said nothing ... I swear, if I didn't scour the internet ...). There's a correlation between low B12 and higher homocysteine. I was also low on B and D vitamins again, so I've been regularly supplementing. Also on my list: I alternate between fish oil and cod liver oil (when I take a multi-vitamin I donít want to take too much vitamin A; I donít worry about the vitamin D, cause I know my level). My HDL ever so squeakily improved, my LDL went down 30 points or so.

I've tried lowering my sugars, but still find fruit hard to give up. I try to have more protein and/or fat when I do have fruit sugars. Though I recently read a study which said eating sugars and protein still adds to pancreas burden and thus my fat larder. oy.

I needn't tell you that TR was Irish ... probably grain intolerant. He had that ruddy complexion my DH has. We call DH our dear "punkin head." I think their complexion is very rosacea-like (an inflammatory condition). I doubt his doctors told him of THAT possible connection.

I've read so much about how just "looking at him" that you can tell he ate poorly. I can only say that to look at ME, I wonder what youíd think *I* was eating Ė you canít judge a book ALL the time. However, eating poorly for his genetics, based on the American SAD (standard American diet) probably got him to a point of "hard-return" as it were. That's where I am; trying to reverse my past. Also, stress kills. Hug your partner today to help relieve stress.

TR and Diet Coke and licorice "kept him going" in times of work stress: youtube.com/watch?v=lgY3R4aDFwY .
tinyurl.com/6bfusz (NY Times Article re his health)
www.newsweek.com/id/141450?fr
om=rss
I guess his triglycerides were higher (licorice?).

If you want to learn more about heart blood lab testing, try this site and talk to your doc. tinyurl.com/5kelzu . The routine cholesterol lab tests are an initial marker for further tests; but, even with my flags (similar to Tim's), my doctors have not ordered more tests. I'll be asking for these soon. And btw, my MIL was a skinny-minny and had congestive heart failure. She was an undiagnosed celiac with osteoporosis, too. You don't have to be fat to have heart problems - though it certainly adds to the burden as I well know.

I just ordered cardiologist Dr. Davis' book - it has been in my amazon cart for months. Check out his site to see what you think (he's not your standard heart doc and that's why I like him!) www.heartscanblog.blogspot.co
m



TR just gave me a wakeup call. The Irish Catholic in him would want God to rest his soul. Amen to his life and his legacy. And I thank him for his contribution to society. (rainbow emoticon here)



First Page
1
2
3
4
5
6
7
8
9
10
11
12
13
14
15
16
17
18
19
20
21
22
23
24
25
26
27
28
29
30
31
32
33
34
35
36 37 38 39 40 41 42 43 44 45 46 47 48 49 50 51 52 53 Last Page

Get An Email Alert Each Time DOTSLADY Posts