| | |
| --- | --- |
| | DOTSLADY's Recent Blog Entries |


Saturday, May 17, 2008


www.youtube.com/watch?v=QaQRv
iJfpyU&feature=related

A thread on the Gluten File led me to this link, and I had to share. There's a spectrum to fibromyalgia symptoms just like any other autoimmune problem. This person's experience is very interesting. In celiac (an autoimmune response from eating gluten grains with subsequent nutrient malabsorption which can go undiagnosed for years) circles you often hear of people struggling to win over their fibromyalgia. I have to admit, my daily pain has subsided since going gluten-free (what a blessing!), but my pain after the slightest of exercise can slow me down for days. You really can't overdue it or the circle of pain repeats itself. I mean, the body is telling you something! So often, doctors help by giving you pain relievers (I really can't say, as I never got any) ... but is our body really low on drugs?

My belief is that autoimmune problems stem from obviously some genetic propensity, and can be triggered by stress, even the stress of malnutrition or nutrient deprivation. It's compounded by our lifestyles and lack of exercise, and the chemical soup we swim in.

That "Italian Stallionette" found great help with vitamins she was obviously lacking is telling. I looked through some of her other vlogs and there's one where she had to go to the hospital for anaphylactic shock. Now she has to stay off flour(!), nuts, and a few other things. Coincidence? I don't think so. I wonder if she knows about the Big G - GLUTEN?!

My Vitamin D, as I said in the last blog post is low. And my muscles are still painfully stiff and sore after simple gardening ... I'm on " D " therapy & taking other vitamins now (and can't imagine that I'm not low on others if I'm low on D), so I'll keep you posted if this is going to help. It's better than doing nuffin.















Friday, May 16, 2008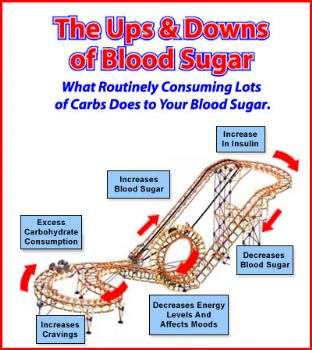 I've been looking for health in all the wrong places. First, being a vegetarian did me no good. Who'd have thunk gluten could do all that to a person? Now it's sugar's turn. Even fruit sugar (sigh). Gluten-free diet doesn't mean it's a healthier diet. A ton of gluten-free manufacturered food is full of high-glycemic replacement grains: rice flour, tapioca flour, potato flour, etc. Granted, we can always turn to quinoa or amaranth, but then again, depends if your body can handle the sugar load. Have you had your insulin tested lately?

I took a look at medical records from 2003 (because I always ask for copies - always) when I started having heart palpitations and SOME iron deficient labs (remember, I was diagnosed with celiac finally 2-06), I see the doc DID check my insulin and glucose. It was fine and dandy back then at 6.2 and 84.

However, since? Well, my insulin has gone up to 10.8 and my glucose was 83. This insulin level is "normal high" or bordering on insulin resistance. I think because I'm absorbing more nutrients, I'm also absorbing more calories and therefore what goes with it: glucose/fructose or the HFCS in my Yoplait. How does a person change their glucose: grains or sugars. Much less an extent with protein, not fat.

I believe this is pervasive in our culture as I'm in good company with about 60% of America. I HAVE medical insurance (no wonder people W/OUT it can't manage ... they're working their butts off, malnourished and don't have time to research!), and because of my undiagnosed celiac symptoms can say that I've visited my share of doctors over the years. I guess I would have wanted a doctor to pick up on this sooner. I really had to work to get to this understanding! I don't have any diabetic friends, but even if I did, I doubt they understand it the way I've come to understand it. I'm trying to prevent diabetes, not "manage" it. Hope. Hope.

I've worn my

to many an appointment, and I guess I wish doctor's would have continued to check my insulin levels before October 07. I've read about the abdominal fat being a precursor for diabetes, but thought because I ate so well, that it didn't apply to me (wishful thinking or denial? No: ignorance). I thought most overweight people were eating lots of unhealthy carbs (well, some are, can't argue that -- and I wonder how many of them are gluten intolerant?). I thought I was healthier. Bah! I didn't recognize that a carb is a carb is a carb (except for carbs that barely raise your blood sugars -



).

After 30 months gluten-free, I find that gluten is only a piece of my puzzle: I should have been looking also to carbohydrates. I've been unknowingly tweeking my way toward lowering them by taking grains out of my diet. For a couple weeks I took out all "white" foods (grains, rice, bananas, dairy, corn), but craved yogurt ... or was it really the HFCS in the yogurt (Yoplait cherry)? I really think food can be drug-like for some people. I believe that on one hand I WAS in need of calcium and vitamin D (being the dead of December and all .. and my blood labs indicated as much in hindsight), but also I craved the sugar from the Yoplait.

Soo, I've given up potato chips (again) and Yoplait cherry, which I


. When I look back on my food journal (yay, I'm always so glad I took the time to capture my day that way ... for different reasons/medical questions, I've researched back months and been so bummed I didn't log that day), I see now that a lot of my carbs come from fruit/fructose. And this is why I don't lose weight despite my "clean whole foods gluten-free" diet. I've tried a week or so now on lower-carb and have responded with weight loss. What a concept! THIS is my answer: CARB/fructose control!

In researching (you know I like to do that), I find that it's no wonder my insulin hasn't been checked. Why are some doctors not preventative in their practice? Do they get in a comfort zone of going through motions? Do they get disappointed with people who don't comply so they manage with drugs? So often they wait for you to have "horizontal disease" about dying on their floor or before crisis-mode before getting to the real diagnosis. Do they get discouraged and don't believe people can be held accountable and follow rules? Do they see every fatty as a weak glutton slob incapable of self-control (see the book, How Doctors Think by Dr. Groopman)? Even thin or normal-weight people get diagnosed with insulin resistance or Type II diabetes ... why IS that? Are they gluttons?

Doctors don't think people with IBS should maybe try a gluten-free diet because it's "too hard". Well, give a person the option! Let us make informed choices. Don't think FOR us, think WITH us! You know what's hard? Living with IBS ... or for me, insulin resistance; the sure-road to diabetes, kidney failure and heart disease? Now I understand why my cardiologist (I never met her, I met the tech who did my echo) is on the Atkins diet herself.

It's a shame. The medical community confuses me. Is it about money and forwarding you on to the next specialist/buddy? I know there are good doctors out there; I'm still looking for a few. (When I brought up alernative subjects with my gastroenterologist, he said I was lucky I got him because he can think outside the box; the others in the practice would drop me as a patient for ASKING!)

tinyurl.com/vrse4
bloodsugar101.com Read it all, but esp YOU DID NOT EAT YOUR WAY TO DIABETES
www.naturalnews.com/Index-Pod
casts.html#31 podcast interviews #21 with Jack Challem, nutrition reporter ( www.nutritionreporter.com ) and #33 with Michael Murray, ND, ( www.doctormurray.com ) about diabetes and diet (he also sells products I have no experience with, but you don't have to buy - the info is relevant regardless if you purchase.)
tinyurl.com/698swl Sugar Blues, by William Dufty
tinyurl.com/5l72do Get the Sugar Out, by Ann Louise Gittleman

For my celiac friends: guess what helps insulin regulation? Vitamin D, your Bs, K, chromium -- listen to Jack Challem! I have no idea about my chromium level, but my Vitamin D3 was 20 in Sept, then 15 by Feb (different labs tho). I'm crazy trying to get it up because I think about all the articles I've read about increased risk for breast and colon cancer. Bring on the sun! Tan, don't burn! Your body can soak in only so much D at a time, so when they say 15 mins. of sun daily, that's why. You want your natural oils to soak it in for another 20 mins (?I think) so don't wash right away. Normal levels are around 50. Lifeguard levels avg 150!



















Sunday, May 11, 2008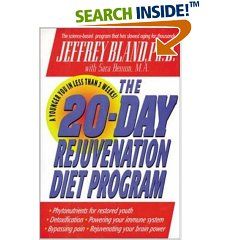 I don't think I ever paid attention to my gut - my brain was too fuzzy and everyday life took presedence. There were two times I'd actually "dieted" gluten-free, but didn't describe or know it as such, and I didn't recognize that that's WHY I felt so much better. I'd always felt the way I felt, ya know?

When I was in high school I was the fat friend in the group. I wanted desperately to fit in (cause I was always the new kid), so I did a liquid protein diet and drank chicken broth for 10 days. My energy soared and I felt great -- people were so concerned, and rightly so, but what I couldn't understand is why did I feel so good? I think of Oprah who did the same type diet in the mid-80s and lost all that weight and now has a thyroid problem like me. I think of Beyonce who did a lemon juice fast before Dreamgirls and how she spoke of how great she felt.

The second time I did was around the time of my hypothyroidism diagnosis in 1996. A friend who thought her daughter was having troubles in school told me about a book which discussed "leaky gut." This was 1997. I read it and tried (it was hard!). I lost weight and again, felt GREAT! We were moving, so I went off the diet and ended up in the biggest fog of my life, then HUGE depression, Prozac and aches, pains and fog - oh, the fog. Then some occasional diarrhea I associated with the flu, the tiredness, etc. Life was SUCH a chore.

If I'd known about WHY those diets were working for me, it'd been nice! (The crux of it: wheat and sugar free.) Jeffrey Bland, PhD is the author of the "leaky gut" book pictured above. I still have it. He promotes functional medicine ... It's ironic how I've just learned he went to school at The Linus Pauling Institute (from his website www.jeffreybland.com ). He's pretty brilliant. I mentioned my story to the PA at my recent endocrinologist's appt. She told me she agreed about Dr. Bland. I was surprised someone knew of him - he's not very mainstream. She told me a rep from his company will be visiting their office soon because he's coming out with his own line of meal plans.

Here's a link of him interviewing a surgeon who moved into functional medicine. A little over half-way, the surgeon shares an interesting patient history about someone who really had celiac. tinyurl.com/3a8ecx






Thursday, March 13, 2008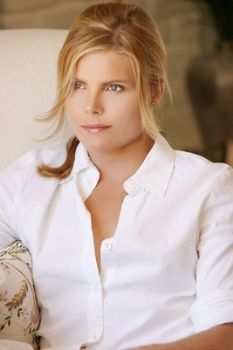 My blog title is Ernest Hemingway's shortest short story. What a life he had. I've come across his granddaughter Mariel Hemingway's blog, ( bit.ly/marielnov2007 ) and can't help but be inspired by her clean living. She advocates quietness as a health need. I like that, and I want to think more about it… when it's quiet ;). Our road to gluten-free was probably very different, but we share a few things in common regarding family history (besides Nordic/Celtic origins): alcoholism and suicide.

Alcoholism is a form of grain intolerance, if you think about it. Look at Arizona's Pima Indians (highest? diabetes and alcoholism rates), how Native Americans and Asians, in general, are intolerant to alcohol. They are not grain-based cultures, more likely corn and rice (and how 'bout the luck o'the potato-eating Irish?).

Her family is what movies are made of – fame, money, smarts, adventure. Mine? Not so much.

Her great grandfather (Ernest's father): CLARENCE HEMINGWAY –

Suicide. Country doctor suffered alcoholism and complications from diabetes from hemochromotosis, also known as "bronze diabetes" or "iron storage disease." It's an inherited metabolic disorder present from birth and causes increased absorption of iron in the gut. Over the years, massive iron deposits accumulate in the body's organs, eventually causing irreversible damage to the pancreas, joints, glands, liver, and heart. Such damage can produce an array of physical symptoms, increasing in number and severity as the patient ages.

Her grandfather: ERNEST HEMINGWAY-

He probably had undiagnosed hemochromotosis (genetic testing came about around 1996). From www.wjgnet.com/1007-9327/12/1503.asp : "Celiac disease has been associated with hemochromatosis, which is not surprising, since both are relatively common disorders based on a common Celtic ancestry." quote (Wikipedia) "He had myopia (near sightedness), insomnia, … His blood pressure and cholesterol were perilously high, he suffered from aortal inflammation, and his depression was agravated by his heavy drinking."

"He was receiving treatment in Ketchum, ID for blood pressure and liver problems — and also electroconvulsive shock therapy (ECT) for depression and continued paranoia, although this may in fact have helped to precipitate his suicide, since he reportedly suffered significant memory loss as a result of the shock treatments. He also lost weight, his 6-foot frame appearing gaunt at 170 pounds.

Hemingway attempted suicide in the spring of 1961, and received ECT treatment again. He took his own life on the morning of July 2, 1961. Hemingway himself blamed the ECT treatments for "putting him out of business" by destroying his memory …" (note that alcoholism causes B vitamin deficiencies which also can cause dementia.)

Her great aunt: URSULA HEMINGWAY-

Ernest's sister. Killed herself due to pain from depression which may have been over having had three failed surgical procedures for cancer (this is what I surmise).

Her great uncle: LEICASTER HEMINGWAY-

Ernest's brother. Had Type II diabetes and "many operations" and killed himself.

Her father: JACK HEMINGWAY-

Did not commit suicide, but died from complications following heart surgery at the age of 77 in 2000.

Her uncle: GREGORY aka GLORIA aka VANESSA HEMINGWAY-

Per Wikipedia "died in 2001 of hypertension and cardiovascular disease … He was a transsexual and eventually had sex reassignment surgery. … He was a doctor, but authorities in Montana did not renew his medical license in 1988 because of his ongoing alcoholism. He had also battled bipolar disorder and drug abuse for many years."

Gregory's daughter, Her cousin: LORIAN HEMINGWAY-

She wrote about her father, and her drug and alcohol abuse in a Pulitzer Prize nominated book "Walking on Water: A Memoir."

Her sister: MARGAUX HEMINGWAY-

She suffered from dyslexia, bulimia, epilepsy, alcoholism and depression. After a ski injury she was immobile and quickly gained 75 pounds leading to worse depression. She seemingly recovered, but her body was found in a hotel; ruled suicide by drug overdose at the age of 41 in 1996. (Gluten-free ketogenic diets are helpful for epilepsy, and eating disorders can be linked to undiagnosed celiac disease.)

The link below is a Mercola.com article written by his partner, Joseph Brasco, a gastroenterologist, regarding grain carbs, heart disease, diabetes, cancer. What say you?

(P.S. I had a pretty starchy day yesterday, so today I'm back on the wagon!)


www.mercola.com/article/carbohydrate
s/scientific_evidence_low_grains2.htm





Sunday, March 09, 2008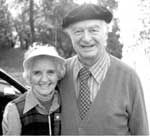 I can't imagine what it would be like to be inside Linus Pauling's brain. It would make my mind crack! :) I'm such a humble being by comparison - but I can appreciate and be inspired by his work, most important to me (because I don't understand the nature of his other works!) is his work with orthomolecular nutrition. Despite his Nobel prizes (the only person to receive two, one for chemistry, the other for peace), he is maybe more well-known for his bestseller book about Vitamin C and the common cold. In the course of my reading about him, I found that his wife, Ava Helen Miller Pauling, died from stomach cancer. I would like to learn more of what they tried to do to save her. I would like to know what her diet was. She was an inspiration also.

Here's a blurb I found interesting, and it leads me to believe that she ate whole grains.

"While Linus Pauling was an internationally renowned scientist, Ava Helen expressed opinions on science as well. In a lecture on "Why do we have two sexes—man and woman?" Ava Helen said, "I believe woman to have been the first scientist. She must in her cave have been aware of the effect of temperature, water and the storage of food—the gathering of edible grains and fruits must have been her job as the warriors were off to battle." In a letter written in 1980, Ava Helen recalled her remarks at an international congress in Yugoslavia in 1957 on the nature of the hydrogen bond. At the congress she said, "The only bond more important than the hydrogen bond is the human bond."

Linus Pauling was devastated by his wife's illness and eventual death from stomach cancer. He did all he could to try and save her life, including treating her with high doses of vitamin C, which he later used for his own cancer. Both Linus and Ava had been taking high doses of vitamin C (about 3 grams or more daily) for many years because they found that they had greater energy, an increased sense of well-being, and fewer colds. Ava Helen Pauling died in her home in December 1981 after a five-year battle with her illness."
(http://lpi.oregonstate.edu/ss01/avpauli
ng.html)

It makes me wonder.

Oregan State University has a great site regarding vitamins. See the active link below.

http://lpi.oregonstate.edu/infocenter/vitamins.html



First Page
1
2
3
4
5
6
7
8
9
10
11
12
13
14
15
16
17
18
19
20
21
22
23
24
25
26
27
28
29
30
31
32
33
34
35
36
37
38 39 40 41 42 43 44 45 46 47 48 49 50 51 52 53 Last Page

Get An Email Alert Each Time DOTSLADY Posts