DORIANSMAMA's Recent Blog Entries


Tuesday, June 07, 2011
I nearly lost my little dog to poison two weeks ago. I didn't realize the seriousness of her increasing lethargy, not until she wouldn't eat her supper, and by then her liver was so dysfunctional, I'm surprised she's alive to tell the tale. I don't know how she got poisoned, and it's discouraging to think that there are such wicked people out there who don't think twice about harming others.
Then, her vet had a major stroke and is in hospital still. This veterinarian is the best in the area, and is much loved and much missed by her clients and patients. I hope Dr. Roberta will make a fine recovery, and perhaps be able to come back to her practice, even if a little limited. She has an associate who could probably take care of the surgeries, while she takes care of the clinicals. In any case, whatever happens, she has a massive group of well-wishers and we all hope she will get well again.
Dorian spent two nights in hospital, and came home looking pretty skinny. She was still jaundiced, but good food, plenty of rest, plenty of water, and medications have done their job. A sick dog will still eat salmon. She acts like nothing ever happened, but I can tell she tires more easily than usual. This might be for a few more weeks, might be for forever, and it doesn't matter. I'll do what I need to do in order to keep her healthiest and happiest for the rest of her life.
I'll also ask for prayers for Dr. Roberta, for recovery and a return to health and her horses.




Friday, April 08, 2011
"... sense and humor". An old friend said that to me quite a number of years ago, and I've never forgotten it.

I've been keeping a small distance from the everyday news updates about what's going on in Japan. My mother was 9 and living in Tokyo when the War ended; she never spoke of the early days and my exposure to the horrifying effects of atomic warfare was through pictures I could never look at. To this day I have not seen but a few photographs of those times.
Today, I can not bring myself to pay a lot of attention to the nitty-gritty of the trauma my people are trying to survive with grace and dignity. I am an American citizen and if called will stand and defend America to the death against any and all enemies. I am, however, born and raised Japanese, and these are my true people. This is the blood of my blood, and the soul of my soul.
I did read, however, of the 7.1 magnitude aftershock that occured yesterday, and how everyone rushed to convenience stores and groceries to stock up on, of all things, instant noodles. And in my lacking-sense-and-humor mind, I thought, holy chorizo, Sapporo Ichiban stock is going to shoot through the roof now.
Monosodium glutamate was invented by a curious Japanese man with perhaps too much time on his hands. No one could think of a good use for this chemical, but somehow, somebody discovered that adding it to food enhanced the flavor, and a star was born. We know this product universally as Ajinomoto; in America it was promoted as Accent.
MSG is an everyday occurence in Japanese food, which probably has expanded to pretty much all of Asia by now. I don't eat at Chinese restaurants, even if they post a sign saying "We never use MSG", because they may not consciously use MSG, but the majority of flavoring mixtures and sauces contain MSG that are widely used in Asian cooking.
MSG is coupled with massive amounts of sodium in the soup base of every instant-noodle brand. The brand synonymous with instant noodles is Sapporo Ichiban. It's the brand I grew up with. I have not eaten instant noodles in years, mainly because of the MSG, which bothers me a lot now that I'm an Americanized adult, but also because the soup base usually contains animal fat. When I was growing up, though, we were probably like 99% of Japanese households and stocked about a year's worth of the stuff because it was fairly inexpensive, kept forever, and was tasty and quick to prepare. Who needs a fast-food joint when we can make a bowl of ramen? For me, curry-flavored ramen noodles was the tops in comfort food, but miso paste added to the soup was a very close second. For better or for worse, we do love our salt profile.

So this is a random sprinkling of my thought process, and perhaps it will come off as a huge question mark for a lot of readers, and that's okay. Anyone who has spent some time in Japan will understand. And that's okay too.





Friday, March 25, 2011
This is unsettling. A few days ago I read a featured blog post from an individual who lumped Sparkpeople into two groups, black and white: Motivators and Strugglers. Motivators were those who take control of their lives and diets, use the trackers and measure everything and see results week after week. The Strugglers were those who didn't use the trackers, who didn't have complete control over what they ate, and didn't always measure weight loss week after week after week.
I found this post to be mildly offensive, mainly because I would be lumped in with the Strugglers. Truthfully, my life has not been a struggle at all; far from it. And I don't use the trackers (except to post my weight every few months), I don't plan out my diet so that I see weight lost every week; I don't count calories, don't measure portions, etc. I can't. My mental status doesn't "compute" these control methods where food intake is concerned.

I think it's the so-called Strugglers who are the inspirational folks, the ones who give a lot of us the strength and determination to just keep on trying. It's the Strugglers who know that starting over, no matter how many times, is always better than giving up and going back. It's the Strugglers who represent the Motivators to me. The so-called Motivators in the blog post just resembled a bunch of strong-willed, perhaps controlling, and certainly judgemental people. I had enough of that growing up.
I don't find the poster to be offensive, however. After all, we each have to come to the place on our own, the place where we continue to change for the better, in whatever way seems best to each.
As they say in 12-step, "Take what you like, and leave the rest".





Sunday, March 20, 2011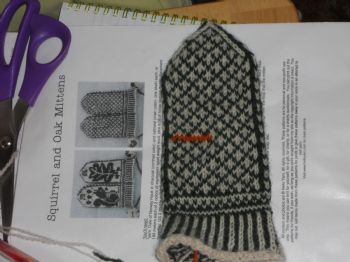 My supervisor has been sick for several weeks, and not present at work since. That means that a coworker is "in charge" in the supervisor's absense. Add to this the gang of thugs this coworker belongs to, and it represents, for me, a really horrible work environment.
The lazy coworker abandoned me on Monday, and spent the day in another area doing very little, but when it came time she needed help with an equipment issue, I was unable to address the problem.
The problem was still there on Tuesday but once again I was unable to do anything about it. Tuesday night I was supposed to be on call, and was told the next day that I didn't respond to a page... turns out the page came well before my call time started, and that's why I didn't respond. To make matters worse, I was informed that next day by the "in charge" coworker that he had left early and my call was supposed to have started two hours earlier than what was posted on the schedule. Oh, okay, I'm supposed to know this, or else I'm supposed to respond to any and all pages no matter what time they come in?

That was news to me.
Anyway it was like that for 3 days. The next day I came in to work for the supervisor and she was there but I stayed anyway at her request, and then discovered that the "in charge" coworker is trying to write me up for being "lazy, unhelpful, uncooperative, refused to help X with processor problems, made X do the processor tests which she should be doing herself, did not respond to a page while on call...." You get the idea.
It was funnier than anything else, and I truly am hoping that this makes it to a documented write-up because that is the only way I can blow this turd out of the water, and his minions too. I have too many witnesses, and too many people on my side for these accusations to be believed in any part.
I maintain composure by doing my job, sticking to my schedule, ignoring the thugs, and keeping in touch with my support network.
Presently I'm working on a pair of mittens that requires strong attention to detail, as the pattern is from a traditional Norwegian style of knitting. I will post photos but for now I have the first one completed and started on the second one, and will save the thumbs for after.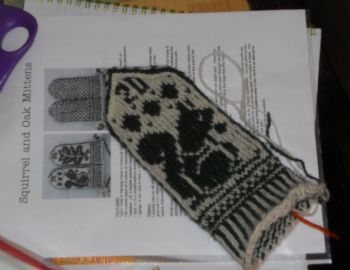 It's good therapy. The inspiration came from my niece.
Otherwise, we've had several feet of snow since Thursday night, and I have to go shovel a 4' berm as well as a path for my little dog. It's great exercise, shoveling snow! Quite aerobic although low-impact. Builds a strong back.





Thursday, March 03, 2011
So I started using this bottle method of rinsing out my sinus tracts. I tried it, there was no panic and no sting, so I thought it's something I can do on a regular basis, seeing as how I tend to have chronic sinusitis.
I used up the two sample packets of 'stuff' that came with the kit, and headed to the healthy food store near me to find more. The fella who runs the store assured me that I can make my own 'stuff', just put a pinch of sea salt into the bottle and it will work just fine. I was also assured that there would be no stinging.
That liar.
It's hard to determine how much is contained in a pinch, so I used my smidgeon measuring spoon to equal half a pinch. Probably total it was 1/8 teaspoon, or less.
I use this rinse in the shower, because that way I can lower my head way down, and anything I snort out will not splatter anywhere important, and just get rinsed down the drain.
It stung. A lot. I felt like all those times I'd dove into the local swimming pool and my nose wasn't properly sealed off. Ow! But I persevered and rinsed out my sinuses anyway. Not pleasant at all.
Not to be detered, I went online and looked at page after page of homemade rinse 'stuff' and decided on a recipe of 1/4 tsp sea salt and 1/4 tsp baking soda (sodium bicarbonate) in warm water. One recipe also suggested adding a small amount of glycerine but I didn't have any on hand.
This stuff was much better. No sting. Comments on the glycerine suggest that it will help the rinse soothe the nasal cavity walls if they are inflamed. People described it as "smooth".

So there you have it, nasal rinse fans. The sea salt and baking soda mix is for 8 oz warm water.

Meanwhile, this week I have developed full-blown sinus infection, and have spent most of the week in bed. I'm also avoiding contact with all dairy products, although I still cook with some butter here and there. Otherwise I've had no cheese, no other milk products and no eggs. It's been important to continue with the daily sinus rinses, as they do help with relieving some of the headache-inducing pressure. It's the headaches that keep me laid low.
Thank goodness for split pea soup. Thank goodness I love split pea soup, too!







First Page
1
2
3
4
5
6
7
8
9
10
11 12 13 14 15 16 17 18 19 20 21 22 Last Page

Get An Email Alert Each Time DORIANSMAMA Posts