| | |
| --- | --- |
| | DIVINEREBEL's Recent Blog Entries |


Tuesday, June 07, 2011
This is the closest I've come yet to proper dietary proportions!

Fats 25.8%
Carbohydrates 51.8%
Proteins 22.3%

Yay for higher protein and lower fats!




Sunday, May 15, 2011
There is a woman on SP named Yoovie. She blogs a lot, and her blogs are very very popular. I've read several, and found her to be funny, insightful, entertaining, and kinda inspiring, just like many other readers. I didn't know her, wasn't SP friends with her, or anything else, just caught a few of her blogs on the main blog page.

Apparently, she posted some photo that some idiot found objectionable...? Well, that's the idiot's prerogative; she can damn well choose to be offended by anything she likes- er, doesn't like- whatever. But what makes her an idiot is that she couldn't keep her trap shut. She felt the need to comment negatively on the blog, to the point where Yoovie felt the need to close up her SP account and leave. The idiot reported her & her blog to SP, and has allegedly harassed and bullied Yoovie for the past 24+ hours.

I didn't know anything about any of this until reading this blog, here:
http://www.sparkpeople.com/mypage_public
_journal_individual.asp?blog_id=4230343

I would love to say that I am surprised to hear that some Sparker has has been targeted for harassment, but it doesn't. Unfortunately, I have learned that there are many immature, petty, closed-minded and open-mouthed people in the world. I have never understood the need these people feel to try to control, rule and overrule others's lives, barring their own low self-esteem and self-hatred. Bullies are everywhere, not restricted to the schoolyard. And hypocrites, to me, are one of the very WORST offenders of humanity.

There are tons and tons of people on SP that I do not agree with. Some are conservative, some are religious (and showing any religion is showing too much for my taste); some profess hatred of their own bodies to a level which I pity; some have never seen a fresh vegetable in their lives and they believe all food comes in a package. Many have children, shop at Wal-mart, eat fast food burgers, vote differently than I, or worse yet, don't vote at all; some like Celine Dion music. But you know what? That's okay. I don't have a thing in common with most people here, but I've been lucky enough to encounter nothing but nice, helpful, and supportive comments and people! I don't share much of myself outside of health on my blog. But if I do, I expect the few that read it to accept that, be pleasant, or move on. Just like I do when I read their blogs. I comment nicely or I don't and move on. Why should I be offended by someone with a different opinion than mine? What would I care about whether or not someone else was being honest about their food intake or not? Are we getting graded on a curve? NO. Are we in a competition? NO. Are we here to improve ourselves, learn a little and get help getting fit and healthier? I know I am!

Geez, people, get your own life!

/soapbox





Friday, May 06, 2011
I just read the Slowest Loser Blog, and I feel so much the same! Here's an excerpt:

"Go outside at night. Look into space. See the vast void of blackness and the inconceivably distant stars, the closest of which is more than four light years away. And ponder the fact that the most powerful telescopes haven't confirmed any other kind of intelligent life in the universe.

Do you know how lucky that makes you, especially considering that you're the highest life form on a planet with billions of them? Have you pondered how miraculous it is that all of nature has somehow manifested, either by divine origin or freak accident of the cosmos, to give rise to and support your life? Have you ever stopped to try to enumerate or appreciate all the actions taken by countless other humans to put food on your table, a roof over your heads, sneakers on your feet, dumbbells in your hands, the Internet connection that's allowing you to read this post, etc.?

The problem with us humans is that we're spoiled brats who take all of this for granted and tend to focus on negative events and situations. "

Here's the blog: http://www.dailyspark.com/blog.asp?post=th
e_dangers_of_goals_in_weight_loss_and_
beyond





Sunday, May 01, 2011
I first heard about Zumba last summer, while working part time at a fitness center. I never did take the class, but Ikeep hearing about it, and how much I would like it, since I am known to love dancing, as well as music from all over.

Well, I finally ordered the Zumba for the Wii, at least! It should be here in a few days. I'll let you know what I think once I've tried it!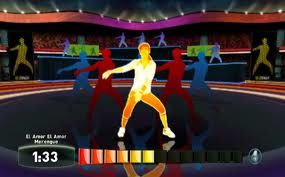 Thursday, April 28, 2011
Made it to Level 12, and just got my new SP trophy. Yay!

Now if only my weight loss were as steady and constant as my point tracking...

On my Nutrtition tracker, I almost ALWAYS hit my range for calories and carbs. I sometimes am too LOW on protein, and/or too HIGH on fat. And my pie chart breakdown? Generally, it runs:
40%-53% Carbs
38%-43% Fats
12% - 28% Protein

Still trying to figure out how to adjust those figures...
(My protein sources are seafood/fish, nuts, beans, eggs, and cheese.)


1 2 3 4 5 6 7 8 Last Page

Get An Email Alert Each Time DIVINEREBEL Posts