| | |
| --- | --- |
| | DIDMIS's Recent Blog Entries |


Friday, January 01, 2010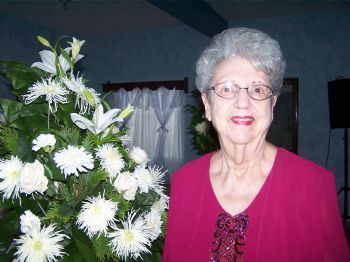 This is in answer to my blog "How do you get through Christmas when you are alone".
God surely does supply all our needs and many times our wants as we rely on Him and serve Him at home or in strange lands.
Thinking that my Spanish Sunday School class really didn't care for me as a teacher any longer I had determined to resign and leave the class to someone younger and possibly of a Hispanic background. My heart was breaking as I had had the class for years and truly loved these people who were originally from Colombia, Chile, Mexico and the USA.
One of the ladies from the class, whose family has adopted me as one of their own family, invited the Sunday School class to her home on the 21st of December for an evening meal.. People usually don't surprise me but they sure did this time as the party was in my honor. They gave me a beautiful card each one telling me how much I meant to them and how I had helped them and they also gave me a liberal monetary gift. Then other gifts followed.
The 21st of December after the am. service at church they had a Christmas dinner for the whole church. I was invited to sit at the table of the family who had given me such a difficult time and she waited on me like I was a queen.
Christmas hasn't even arrived and God is showing I am never alone. He is always with me and is there through His people also.
On the 24th of December I was invited back to the same home for the family Christmas eve dinner and the opening of gifts. More gifts. I am beginning to feel ashamed. It isn't even my birthday, it is Jesus birthday, and I am receiving all of these blessings.
The 25th of December one of my best friends and I went to a wonderful buffet for Christmas brunch and she also had a gift for me.
Then the same family who had held all of the dinners invited me back again to their home. This time they had invited our pastor, his wife, his daughter and me. This was to honor them and it was such an honor to be part of that.
People called, people sent cards. I am feeling more ashamed all of the time for feeling I was alone.
Then my SPARK FRIENDS and others from SPARK, some of which later became my friends also voted for my blog as POPULAR BLOG and I received almost 200 comments on the blog for being an inspiration to them. I received no negative comments.
SO I FOUND OUT I WAS NOT ALONE
I had God
My step kids who love me even though two of the three were so against their dad remarrying
My two brothers; one I heard from, one I didn't
My Sunday School class.
The family from church who has adopted me into their family.
My church
Telephone friends
E-mail friends
And all of my SPARK FRIENDS.
Thank you one and all.
And remember you are never alone. God will supply your needs, He will touch your family, He will touch your pets, He will touch your body, He will restore what has been taken from you by the enemy.
God bless you and Thank you from Irene







Tuesday, December 22, 2009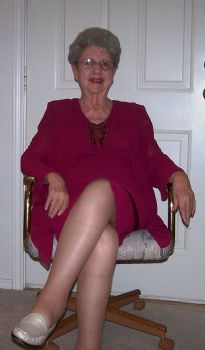 Forty Seven years ago I chose to leave my country and follow the leading of the Lord to become a missionary to Mexico. Back then it was not so easy to travel and many of the first years I had no telephone even to communicate with my family.
I saw my family once a year for about three days and when I would leave my mom and dad standing on the porch as I drove off I thought "This may be the last time I will ever see them" and drove away with tears in my eyes.
Holidays were always worse especially from before Thanksgiving and through New Years. I would find a telephone to call home on Christmas day which took a big bite out of my small income but oh so worth it. I would talk to everyone at home.
You would think you would grow out of it as you got older but you don't. Even with your folks gone and all of my brothers except two and my one sister gone on to meet the Lord I still feel alone with no children of my own and no family here.
So how do I get through it.
One thing is to keep busy. Make lots of friends. Sunday noon we had Christmas dinner at our church and a family from my Sunday School Class asked me to sit with them. Sunday pm. another member of my Sunday School class invited the class over for another Christmas dinner.
I had began to think they didn't really want me as their teacher any longer. After all I was old and some of the others could do a good job. I was thinking of giving up the class and turning it over to someone else. Yes, it broke my heart but I wanted to do what was best for the class.
Little did I realize they had planned a big surprise for me. After eating we went to the tree in the living room and first they handed me an envelope with a nice card with the nicest note from each of them telling them how much I meant to them and how much they appreciated me. I couldn't believe what I was reading.
Then they said there is more and I looked in the envelope and there was $140.00 for me. The lady of the house, who is also a good friend of mine along with her whole family, then gave out gifts. She gave each of us a gift. And another lady who is a friend but is not in my class also gave me a gift.
Today the lady who drives for me when I go to Mexico called me and we went out and had a nice lunch together.
The 24th I will be going back where I was Sunday night for the family Christmas and the 25th will be going out with another friend.
I just thank the Lord that He has allowed me to be in full time ministry for over 50 years. All other things will pass away but what we do for Him will not pass. I thank Him for coming to this earth to live and die for us so we could receive forgiveness. Just think that little Baby was God Himself.
So keep busy. Exercise. Get out among people and love them like God loves you. You know you are never alone as the Lord said He would never leave you or forsake you. Now I know it is good to have family and to have that one special person. Sometimes even then it is sad. A long time friend of mine has Alzheimer's and has been in hospice over a year now and her husband cried. I know by experience that is more difficult than being alone as you are alone but still have someone you love suffering.
You will make it through and 2010 will be a great year. I will be back on my eating healthy.
Irene





Monday, December 14, 2009

Why do we have these days. Things are happening so fast, good things, bad things, indifferent things, whatever. I try to stay upbeat and happy but today I don't feel that way. People, including myself, say we should be positive but sometimes it just isn't that easy.
I did go to the gym today for 30 minutes only instead of my hour since I had so many things to do. Went to the grocery store and will be leaving soon to go to a TOPS Christmas party.
I know this too shall pass and when I wake up in the morning I will feel better. It always turns out that way.
I am not losing weight. I got to my goal then gained a few pounds back and my clothes don't fit right and that doesn't help either. I just feel alone and lonely.
Sorry. I know I don't write blogs like this but guess I just needed your support today. Seems I have to be strong for everyone else in my life not that I have that many people that are really a part of my life. Ok nuf said. I will get up, I will wash my face and I will get ready for the TOPS party.
Irene





Wednesday, December 09, 2009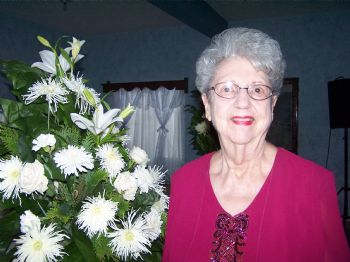 Yes, we want change. Do we get it? Sometimes. We would like to change wrinkled skin for smooth skin, flab for muscle, so many things we would like to change. We would love to change our weight to the ideal weight for us.
Now today I got a change I didn't expect. I received notice my social security check which each year went up just a little was going to be less this year because Medicare went up.
No COLA for the older people. Many rely completely on their social security. It is already very difficult for them. Some people get raises, some have no jobs at all and no social security. The stores are suffering, the restaurants are suffering, the economy is suffering. Yes, we got change.
Some things we can't help, some things we can. We can help how we eat and sometimes how we exercise so we can be in better health and even look better. Just have to cover the flab with long sleeves

I don't usually do that though especially in our hot summers down where I live.
So be careful what you ask for. It can be good or it can be bad.
I am so thankful for all my Spark friends on my Spark teams. You are the bestest.






Monday, December 07, 2009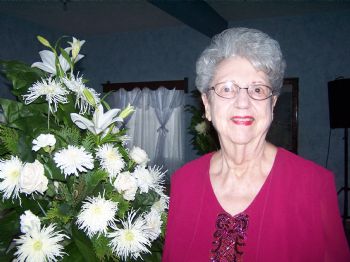 My church has long worship services, usually about 45 minutes. Then we stand at other times also. I usually sit most of the time. Today I thought, "why sit?, I am going to the gym to strengthen my legs and I will stand as long as I can. Well, I stood the 45 minutes of worship and then the other times we were asked to stand I was one of the first up. I would say it is good to be fanatic about the gym. Even though I look like I am standing still sometimes in comparison to some of the young ones and people who have exercised longer I am building up my strength.
Hooray.





Irene



First Page
1
2
3
4
5
6
7
8
9
10
11
12
13
14
15
16
17
18
19
20
21
22
23
24
25
26
27
28
29
30
31
32
33
34
35
36
37
38
39
40
41
42
43
44
45
46
47
48
49
50
51
52
53
54
55
56
57
58
59
60
61
62
63
64
65
66
67
68
69 70 71 72 73 Last Page

Get An Email Alert Each Time DIDMIS Posts