| | |
| --- | --- |
| | DIANNE3560's Recent Blog Entries |


Wednesday, March 07, 2012
Patton staggered home very late after another evening with his drinking buddy, Paddy. He took off his shoes to avoid waking his wife, Kathleen.

He tiptoed as quietly as he could toward the stairs leading to their upstairs bedroom, but misjudged the bottom step. As he caught himself by grabbing the banister, his body swung around and he landed heavily on his rump. A whiskey bottle in each back pocket broke and made the landing especially painful.

Managing not to yell, Patton sprung up, pulled down his pants, and looked in the hall mirror to see that his butt cheeks were cut and bleeding. He managed to quietly find a full box of Band-Aids and began putting a Band-Aid as best he could on each place he saw blood.

He then hid the now almost empty Band-Aid box and shuffled and stumbled his way to bed.

In the morning, Patton woke up with searing pain in both his head and butt and Kathleen staring at him from across the room.

She said, 'You were drunk again last night weren't you?'

Patton said, 'Why you say such a mean thing?'

'Well,' Kathleen said, 'it could be the open front door, it could be the broken glass at the bottom of the stairs, it could be the drops of blood trailing through the house, it could be your bloodshot eyes, but mostly ....... it's all those Band-Aids stuck on the hall mirror.







Sunday, September 11, 2011
I'm very surprised and proud to say that I managed to meet two of my goals this weekend. What a hoot I had.

Some of you know my story so, I'll try to keep this part short. I took early retirement in 2007 and moved away from Corporate and city life with my shoe box full of medications. Convinced that if I stayed I would surely die at my desk. I was determined to save myself. Eventually I found Sparks while searching for Weight Watchers on line. There have been big and little challenges along the way but I've never given up. The first thing I got under control was my blood pressure. I promised to keep this short right? So, the box of medications is gone. I have one medication left and that's for sleep. (note to self -work on this one)

First goal was to sing a solo and this weekend I did three. Now the challenge here was that twice in the past year I lost my voice and once recently my voice and hearing. I was scared to death and shaking like a leaf thinking my voice could fail me. I sang one Patsy Cline song, one Barb Streisand song "Somewhere" (I love that one) and for fun "The Lion Sleeps Tonight". I won two prizes. So, some confidence in my voice has been restored.

Second goal to take part in the Relay for Life. This is an all night from 7 pm in the evening on Friday until they serve breakfast the next morning at 7 am. I did 16 laps. Our team was new so we had only 5 members compared to teams of 10 and 12. Someone has to be on the track at all times. Our team raised $1000 plus for Cancer research. As a whole the Race brought in $50,000 plus. Not bad for a small town.
I was surprised near the end of the evening when I was presented with a gift bag and told that I won because I was the oldest participant taking part in the race. There was a prize for the youngest also, she was eight years old, I am 66.

Why am I proud? This weekend I gain a lot of insite into myself and know I can acheive anything I set my mind to. Proud because I kept up and finished with people who are half my age. I'm healthy and happy that I met a goal I set the year after I retired. My only loss will be two toe nails.



My journey isn't over yet and I still have to get back on a bike, my skates and my skis. Now I can see these few goals as reality and I owe a lot of my success to the support of my Sparks friends and SPARKPEOPLE.COM.






Monday, February 21, 2011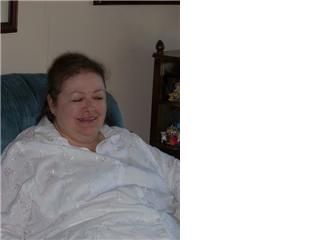 I finally found the picture of me before I started. I'm asking myself do I want to return to looking like that. My daughter said to me that day, "Mom look at your stomach!" I really didn't know because I guess I was avoiding mirrors.
This morning was weigh in and I had my usual healthy breakfast. Today is choir practice so I had to have an early lunch. Today is also shopping day so nothing was ready or planned. That is my usual habit.
So I said to myself, "Self, you got weighed this morning an you did Ok, it's a slow week so if you want to eat out today is the day." The idea is I have the rest of the week to work it off. I ordered a hamburger and black tea. Then she came back and asked me if I'd like anything else and I smiled. She rhymed off several things and I thought a tart shouldn't be too bad.
Well this wasn't a store bought little tart it was a homemade thick pastry raisin tart. Ate that and went to choir. Stopped to do that shopping I mentioned. Just need a few things, When I was leaving I noticed my favorite Snickers bars in the sale bin at the checkout.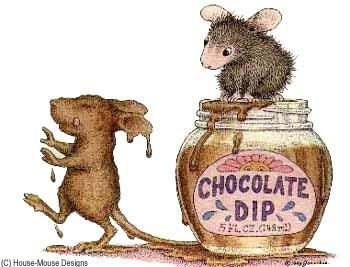 Just jumped right in and bought that chocolate bar and ate it.
My lesson is and this day isn't over yet, one little cheat can trigger two and so on and so on.........and eventually you look like the lady whom I don't recognize above.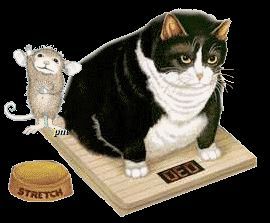 Tomorrow back on track eating my fruit.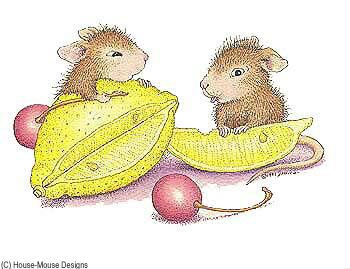 Then I will be flying high.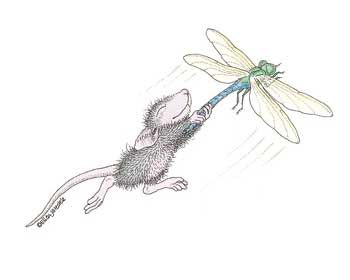 Thank you for letting me share this with you. Dianne






Monday, January 24, 2011
This is where I started my journey Feb 2009

I just had my 66th birthday.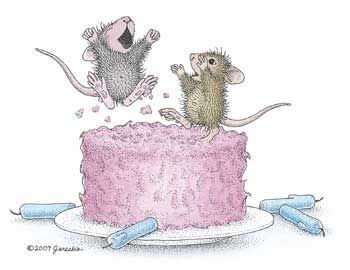 And this is my current picture.....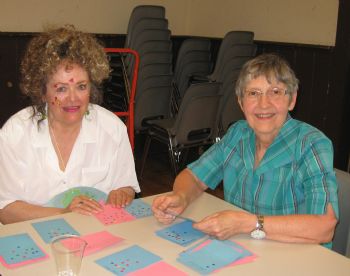 I the one with all the curls. 61 pounds lost.

I have forty pounds left to lose. Over the next eight weeks I intend to get rid of ten more pounds.

Part of the challenge is to write all the things I didn't do in 2010.
1. Didn't track exercise for most of the year
2. At the end of the day if I ate something extra I didn't track the food eaten
3. I didn't monitor my time and therefore became too busy to track everyday
4. When out I didn't pay attention to portion control

Why I joined this Challenge.....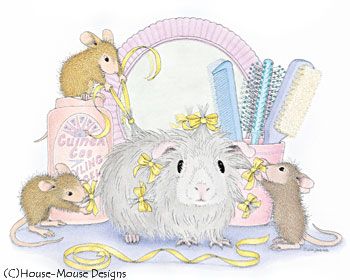 I like to always look my best and losing another ten pounds will help.

I want to wear that dress in eight weeks.

This year I plan to take part in the Relay for Cancer.

I'd like to have more energy so I can walk further with my dog.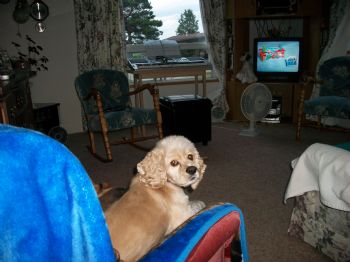 Papu and I watch too much T.V. ....We walk most days, I would like to run with him.

This year is going to be different. I'm putting other things on hold and going to do this 8 Week Challenge for me!!!!








Friday, December 31, 2010
Last summer I lost my friend Bessie this Christmas we got the news that Annabelle our piano player is terminal (no symptoms just fell down twice) than my neighbour and friend John had a heart attach Christmas Day. Since August I haven't lost one pound as a matter of fact I had gained about 5. I'm getting tons of help from my Sparks friends, I see a nutritionist; I now see a physiologist every six weeks. I just couldn't figure it out, what was happening to me, I've worked so hard and took it slow, never had big expectations. I had lost 61 pounds.

Well after talking to my nurse who also has a weight problem, we were tossing all this stuff around and it suddenly occurred to me that although the death of Bessie might have started my spiral slowly downward it wasn't what was happening now. Betty my nurse asked me what I was going to do over Christmas and I said I was going to aim For one pound loss. My thought was that if I kept the one pound in mind maybe I'd stay the same. I gained a pound and actually was thankful that was all. I did all the cooking and baking and I'm not use to having this type of food around. I packed up most of the leftovers and sent them home with my daughter.


What dawned on me was that a couple of things were going on, I couldn't afford new clothes so I was not only wearing things that we huge on me they were severely out dated.


The other big thing was that I was starting to look good and people were noticing. I don't know about the rest of you but a good layer of fat is a good place to hide.



So, seeing that 61 on the scales was physicking me out. I made the decision that if I gained weight over Christmas that I would start the new year at zero lost.

Back to Christmas, over the past year my daughter Connie has been giving me grief because my clothes were so big. She bought me a bunch of tops (5% lycra) in both Med and Lrg. She said I could wear some now and have some to look forward to. Surprise they all fit, mediums just a little snugger. When I looked in the mirror I saw a different person, so I got out the sewing machine and took in two pairs of pants. It will be awhile before I can wear the suit she bought in a size ten.

I now start my new journey, and although I'm concerned and worried about my friends I do realize that other than pray there isn't much I can do to change their journey .

It's amazing what setting that tracker back to zero did. I've already lost 2 pounds this week.
I've replaced my picture (dressed in black) for one taken this past summer. Also added more exercise to my schedule. My dog Papu is enjoying this immensely.


Happy New Year




1 2 Last Page

Get An Email Alert Each Time DIANNE3560 Posts