Sunday, May 01, 2011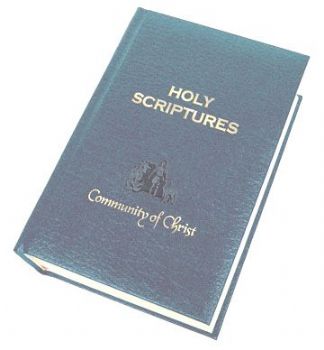 Day 26 - A picture of something that means a lot to you ~ Okay mine is black and soft leather bound, but it's the same thing. This is the "3-in-1 Holy Scriptures" that my church uses. This book contains everything I need to be mentally, physically, emotionally and nutritionally healthy. It is probably the most important thing to me. My faith is what I am and everything I do revolves around it.

***I hope everyone is having a great beginning to May. The Lord has graced us with a beautiful day to start the month. I have had the time to enjoy the weather and reflect on how I want May to go. My goal for May is to lose 10 pounds and have a 31 day streak for my workouts. I have told myself that no matter what, I need to do something, so every time I have a bit of down time, I am going to throw in a small exercise. 10 crunches here, 15 lunges here and maybe 30 secs of jj's here.