| | |
| --- | --- |
| | DETERMINED_SOUL's Recent Blog Entries |


Friday, May 06, 2011
HARDCORE IV WEEKEND CHALLENGE

This challenge is designed so that it can be evenly divided between 4 days; however, you can spread it out however you want during those 4 days (5/6-5/9). Limits are included in the tracking info provided below the challenge details.

H = Hydrate with 8 cups of non-caloric liquid = 3PTS. per 8 cups
A = Accumulate 30 cardio exercise minutes = 5PTS. per 30 min
R = Reinforce your upper body, lower body, and core in some SERIOUS strength training (at least 2 sets of 12 of 5 exercises per zone) = 5PTS. per zone
D = Discuss your thoughts with your teammates on our team thread = 5PTS. per day
C = Count and log every single calorie that enters your mouth AND stay in range = 10PTS. per day
O = Organize 4 small areas in your home – organization projects should take LESS THAN 15 min. = 3PTS. per project
R = Revitalize yourself with at least 16 servings of veggies = 1PT. per serving
E = Explore NINJA CAMP, find the secret phrase, and sparkmail it to Courtnay (FRISKY120276) = 10PTS.
Note: There is only 1 phrase. You have the whole weekend to find it!

TRACKING
H (12/12) A (10/20) R (15/15) D (15/20) C (30/40) O (3/12) R (16/16) E (10/10) = TOTAL (101/145)
H (28) A(60)




Sunday, May 01, 2011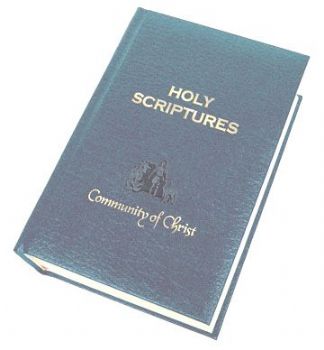 Day 26 - A picture of something that means a lot to you ~ Okay mine is black and soft leather bound, but it's the same thing. This is the "3-in-1 Holy Scriptures" that my church uses. This book contains everything I need to be mentally, physically, emotionally and nutritionally healthy. It is probably the most important thing to me. My faith is what I am and everything I do revolves around it.

***I hope everyone is having a great beginning to May. The Lord has graced us with a beautiful day to start the month. I have had the time to enjoy the weather and reflect on how I want May to go. My goal for May is to lose 10 pounds and have a 31 day streak for my workouts. I have told myself that no matter what, I need to do something, so every time I have a bit of down time, I am going to throw in a small exercise. 10 crunches here, 15 lunges here and maybe 30 secs of jj's here.






Tuesday, April 26, 2011


Day 25 - A picture of your favorite super hero and why ~ I am not a fan of "super heroes" so this one was hard for me. My family and God are my super heroes. However, I did find a picture of Wonder Woman. She is strong, energetic, determined, proud, talented, has a good physique (even though a little disproportionate), agile, and healthy. These are all the characteristics that I have and/or would like to strengthen in myself.


***EASTER Challenge 25/30 I plan on kicking my LCW out of the water. I am planning on going for a walk when I get home (as long as the rain holds off), then it is my BL workout with Bob and then my 24/7 gym. I can do this.

***Today was interesting at school. I discovered having a lock down while you are a sub is not very fun especially when it starts at the end of the class period. The students were finished with their assignments so they had nothing to do. I am glad some decided to play "silent ball." They were needing to check lockers and bags, since it is a small school (high school one hallway, middle school another hallway) the search went fast. We only needed to figure out how to spend half an hour.





Saturday, April 23, 2011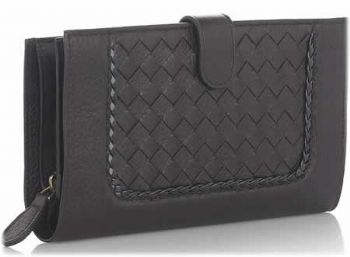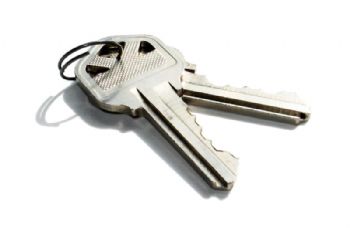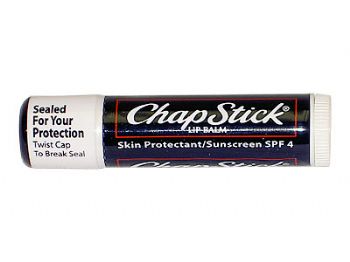 Day 24 - A picture of what I would find in your bag ~ that's about it. I keep my purses small so I do not have a lot of stuff in them. There may also be a couple receipts.


***Today has been a lazy day, I just do not have motivation to do much. Part of it is probably because I woke up congested and hacking. UGH! I did get my kitchen cleaned, mopped, and waxed, living room vacuumed, made some cookies and did a load of dishes. Now I just have to get the fruit cut up for the fruit salad and see if I might get a workout in tonight.

***I am so excited about tomorrow. I get to see my wonderful nursery school kids, go to Sunday school class for myself (which is before Sunday school for the kids) and then come home and enjoy Easter with the family.





Friday, April 22, 2011

Day 23 - A picture of your favorite book; why is it your favorite? ~ This is my favorite childhood book. It is so great because it is a story about how you can become and do what ever you want even though the world dictates that you should be and do something else. As an adult, I do not have a favorite book or author. I love to read. I will read just about anything I see that catches my eye, someone requests, is required for my field of study, or is needed to use in the classroom. I, however, am not a big fan of romance novels and try to avoid most of them especially the ones that get extremely detailed about sexual events. I would have to say my favorite genre is classical literature, but again, I will read anything. Right now I am reading the last book in Stephen King's Dark Tower series and Jillian Michael's "Master Your Metablolism". Oh yeah, I love reading multiple books at the same time; usually 2-3.

***EASTER CHALLENGE
A~ Avert disaster by creating a plan...I plan on eating low carb meals for the next couple of days and a lot more salads to help reduce calories. This will keep me on the lower end of my intake needs because on Easter Sunday I know my mom is making Lasagna. This is by my request. I love, love, love her lasagna so she will make it for me on my birthday. This year I asked that she make it for Easter because I know there will be more people around to eat it, which means fewer left overs. I am also having Easter at my place so I have requested that others bring fruit and/or vegetable salads and platters to help round out the meal and give us healthier options. My sil is making a cake and some cookies. She is as concerned about health as I am so I know she has altered recipes to be healthier. I should do great this weekend with the help of my fantabulous family.



First Page
1
2
3
4
5
6
7
8
9
10
11
12
13
14
15
16
17
18
19
20
21
22
23
24
25
26
27
28
29
30
31
32
33
34
35
36 37 38 39 40 41 42 43 44 45 46 47 48 49 50 51 52 53 54 55 56 57 58 59 Last Page

Get An Email Alert Each Time DETERMINED_SOUL Posts