| | |
| --- | --- |
| | DENNISBISHOP's Recent Blog Entries |


Thursday, November 22, 2007
MY PROGRAM:

NUTRITION:
Track what I put into my mouth, every day; better yet, twice a day if I can. Think about what I am going to eat the day before I eat it. Use nutritional strategy, substitutions, etc. - have a plan!
Control wine, chocolate, baked goods, salty food, and portion size.
Calories: between 1,600 to 1,900 per day

EXERCISE:
Have a plan and track it! Review my plan at the end of each week and make adjustments if necessary.

1. Walk three days a week - no time or distance goal, just get out and move my butt with my legs!
2. Strength training at least one day a week (no, walking is not a substitute!)

I have a disease. It does not take harmful medications to control it..... just my mind. It can be controlled to the extent that I can live a healthy life, much longer than the alternative.




Monday, November 19, 2007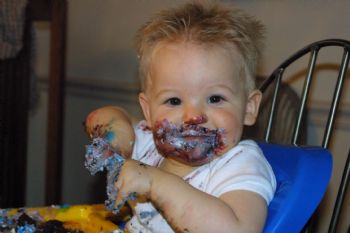 I have learned that I have a problem. I am an emotional eater.

Emotional eating, how kind; rather they should call it mindless eating. Because our minds are not aware of what we are doing! Emotional eating sounds too romantic, too thrilling... almost harmless. Yet we are killing ourselves, one crazy bite at a time and not realizing the damage until it is too late. We are mindless.

Or, we should call it rational eating, because we rationalize that it will all be OK after this treat, this drink, after this binge. Hey, I can fix it later, everything will be better tomorrow, I HAVE TO HAVE THIS NOW (and only now). We are spinners, putting a rationalized spin on our defect, unable to control our emotions, our minds not knowing what we are doing to our bodies, blind to our own true selves, we continue to say everything will be alright ... later. This wrong can be righted. I will pay the piper tomorrow.

Well, for me, later is now, tomorrow is today, every day! It is time for atonement, time to stop the craziness, time to wake up. Our emotions CAN be controlled, our minds CAN be aware of our actions, we CAN stop before we begin to take a hurtful action.

I believe it starts with love, love of one's self. A sense of worth, of value, of inner strength. Find the part of you that is true, kind and strong, for I truly believe that this little piece of one's deep, deep soul will keep you on your path to a permanent recovery, to permanent good health. To success.




Wednesday, November 14, 2007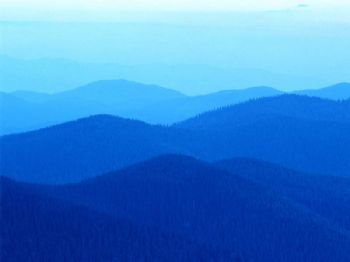 Too often I am looking too far ahead and not appreciating what I have now. I certainly am not happy with my present weight and I can't wait to get to where I will look more fit and trim. However, I am very happy that I am a part of the SP community. I am now traveling a path to permanent good health. I have a plan, a way to track progress and obtain feed back and I am sure it will result in great success. I am a bit more healthy today then I was yesterday, and that is good, very good !
http://Appreciate the present




Monday, November 12, 2007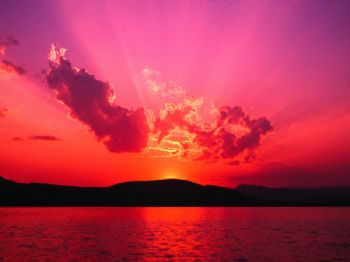 WOW! 11-12-07 and I am ready for a new me, a new day in my life.
I have re-wrote my SP page and my plan. The down slide is over and I am back in control. I am restarting at 241 pounds, never to return to this ever again.





Wednesday, March 07, 2007
Here is an interesting post from Coach Dean regarding "why plateaus? - esp. if your logs show you are burning more calories then you are taking in?" The post appeared in the Spark People Cafe portion of the Community a couple of days ago

Well, the basic reason is that your body doesn't operate like a calculator. It's a complex system that's designed to keep you alive under a variety of conditions, and it can and does respond to changes in your food intake and activity level by adjusting your metabolism so that you don't lose too much weight.

Basically, you will lose weight when your calorie intake is lower than your calorie expenditure, but your body has the ability to adjust your rate of calorie expenditure so that you are using less calories to do the same things. It can also adjust the hormones that regulate hunger and satiety, to get you to eat more (or less), often without noticing it. That's what usually happens during a plateau--after a period of decreasing your food intake and increasing your exercise, your body adjusts so that you're burning fewer calories and subtly eating a little more. You may not notice the extra food consumption if you're just estimating your portion sizes and not measuring, or not being very careful to write everything down, because it will often be several pretty small changes, instead of something dramatic like major cravings. And of course, you won't notice the change in calorie expenditure at all, except for the fact that your weight stops going down.

This is why the advice for ending a plateau is to shake up your routine--eat a little more for a while, change your exercise routine so you're not doing the same basic things each week, etc. You need to force your body out of the adjustments it's made to what you've been doing.

Hope this helps.

Coach Dean


First Page
1
2
3
4
5
6
7
8
9
10
11
12
13
14
15
16
17
18
19
20
21
22
23
24
25
26
27
28
29
30
31
32
33
34
35
36
37
38
39
40
41 42 43 44 45 46 47 48 49 50 51 52 53 54 55 56 57 58 59 Last Page

Get An Email Alert Each Time DENNISBISHOP Posts