| | |
| --- | --- |
| | DENACARPER's Recent Blog Entries |


Monday, October 06, 2014
Wow, I really seem to be moving down the scale. It's so exciting, but so not the norm, that I seem to be holding my breath.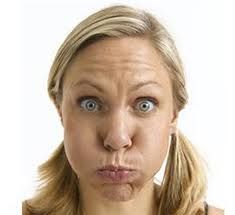 I am cautiously optimistic about the weight loss. My clothes seem to fit much better, funny thing is my measurements are still about the same, except for two. My sister said she could really tell that I have lost weight in my face. That is exciting!



My skin seems to look clearer and better, my stress level is almost none - which is nice. For the last 15 years it has been super high, because of my brothers ex wife. Now that she is no longer in the picture - moved to another city. Things seem to be really moving along - could a lot of this have been because of her??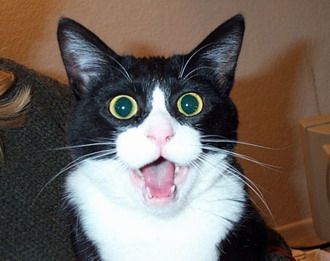 Wow!!!

I am sleeping better and my energy level is high. I feel like I did in College. Things are happening and it's an exciting time to be me :)

God is so very good!

Blessings!




Tuesday, September 23, 2014
Well, after all the blood workup........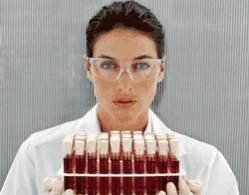 My doctor said I needed to work on my adrenals - my cortisol levels were high, that is purely stress related, so my adrenals were stressed out. So I have been working on those for about a month and I have another month to go. I went in this last week and he said that things were definitely looking better to just keep at it for the next month. After that I will take another cortisol test and if those levels are good, then we will move on to working on my thyroid and scheduling to get my fillings removed.

Shockingly, I am down almost 7 lbs in the last 2 weeks - which is UNHEARD of for me for the last several years. I told him that for the last few weeks I have been sleeping throughout the night and feel really good and rested when I wake up in the morning. He said good, that means I should start to lose weight. Wow - how exciting is that. I guess all this is working.

I am thrilled, I have worked hard for so many years and nothing has happened and it turns out to be something internal that I could not "fix" on my own. This is exciting. I will still continue to work out, because I enjoy it, but now it is so much more satisfying because it seems that it is actually working. It was working for me before to maintain my weight and to keep me active - but NOW I am actually seeing the results on the scale and in my clothes (which we all know is the most important!!)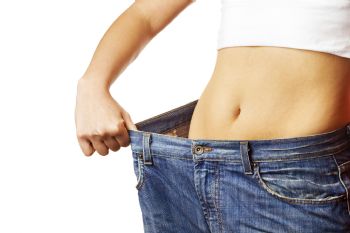 Finally, I think my trainer will be happy that he can see some results after working out with me for a year :)




He's a teddy bear :)

Anyway, just thrilled things finally seem to be moving forward or backwards (on the scale). God is good.

Blessings,

Dena







Thursday, August 28, 2014
Well, it's been a year in the making, but I finally got a full blood panel done along with a Cortisol test.

UGH! The results are ugly. When going over my results with my doctor he just kept making these noises- I told him I could do without the sound effects :)

He is a super nice supportive Dr. and I have been griping to him for over a year about working out so hard, watching what I eat only to NOT lose almost anything. He's been encouraging me this past year to get this blood work done.

So, the results are not great, not good at all, but there are a few bright spots. I was officially diagnosed with Hoshimoto's disease which pretty much flatlines my metabolism - GREAT!!! So I asked - then why have I not gained a ton of weight over the last year - he said because I work out a lot.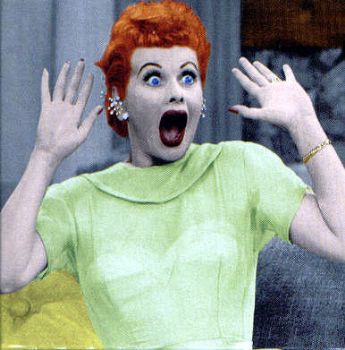 I said "WHAT" you mean that I am working out hard and eating right to maintain my obesity?????????" That's not right!!!

Anyway, to make a LONG story short - my adrenals are also way off, so we are working on those to get them right then moving on to fixing the thyroid. I DO NOT want to use medication - I don't even take and aspirin unless I absolutely have to. I believe I am fearfully and wonderfully made and created in the image of God and if I treat my body right it will in turn heal itself and start to work the way it was meant to. I also believe he gave Dr.'s wisdom, so if this holistic approach doesn't work, then I might have to try other means. The first thing I need to do is to get my filling out - he said I have very high levels of mercury in my blood - I eat virtually NO fish and our water is good, so the first thing he asked me was if I had amalgam fillings, he said GET THEM OUT!!! So, fortunately, my dentist is also trained in taking these out, so I have to do them over several months. A lot of research that I have done suggests heavy metals in the blood stream affect the thyroid - so I am praying once these come out and my body is detoxed from the mercury, things will start to get back to normal.

I have made a conscious decision not to get depressed or discouraged over this news. There is NOTHING I can do about the current results except try to change them. So I can wallow in self pity and stay the same or worse, or I can try to make the changes that I need to make, to get better and healthy.

So here's to getting better!!!







Tuesday, July 22, 2014
Well, so often the devil tries to get you down. Something happened to me today, that in the past, I would have gotten really sad and just given up, but I am not doing that anymore. No more sabotaging myself. why do we so often feel that we don't deserve to be happy or deserve to look good or deserve to be skinny. We do. It just takes hard work and not giving up.

God wants to give us the desires of our hearts. He said to Delight in Him and he will give you the desires of your heart.

I need to just focus on who Christ says I am and no one else. I don't want to miss out on seeing friends that I haven't seen in a long time because I am too heavy and I don't want them to see me. I don't want to let life pass me by - which is what I have done the last 15 years. I was always such a go getter and now I look at myself and look at what I have allowed myself to become. I just can't understand how I let this happen.




But now that my eyes are open, I can clearly see and I know Who I belong to, Christ the Lord, I will no longer allow the enemy to try to tell me who I am . I am a princess because I am a child of the one true King, created in the image of God, I am fearfully and wonderfully made and can do all things through Christ who gives me strength. So how 'bout them apples.






Monday, July 21, 2014
It's been a long time since I have blogged and tracked anything on spark. Here I go again...........................

I am still working out with my MMA trainer, almost a year now. I am much stronger and my endurance is really great, but I haven't really lost a lot of weight. My clothes fit a little differently. I just need to add more cardio.

But that will have to wait about 4 weeks, I tore my soleus muscle, in my calf, running to first base during my softball game. Talk about excruciating pain!!! I heard it pop and boy did it hurt. I went to the Dr. and he asked me about my water intake - well, it's been terrible for the last year or so, I have really struggled drinking my water. He said that was a major factor in my tear. My muscles were dehydrated. What???? Well, as much as I hate to say it, I am a little glad this happened, it has caused me to be very mindful of my water intake for the last week. I am now drinking plenty of water and hope it will continue. I am sure it will help with my weight loss among other things. Except for the fact that I get up twice a night, it's all good.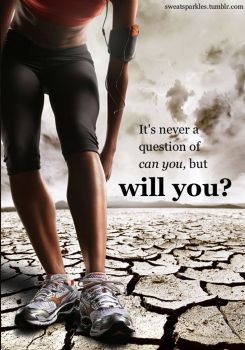 I am working really hard to make this work - no matter how long it takes, I will continue. I don't want to turn 50, look back on my life and say, If only..............

Stay Strong,

Dena



1 2 3 4 5 Last Page

Get An Email Alert Each Time DENACARPER Posts