Monday, November 16, 2009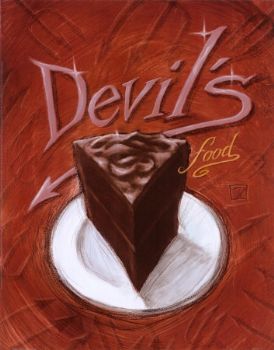 I'm having a love affair (with food)! I make plans to meet it in my car, in restaurants, on my lunch hour, and in the dark of night.

I long to be faithful to the good guy (veggies, fruits, lean protein), but I crave the leather jacket, motorcycle riding, fun, James Dean type (pizza, garlic bread, cheeseburgers, chocolate).

I swear this will be the last time. I feel guilty afterwards. It's hurting other aspects of my life (energy, moodiness, self-esteem, wasted money, health).

Sounds like an affair -- doesn't it?

"Ah-a" moment. Look how I glorify the wrong foods. I discriminate against whole food groups. I can have pizza and still make it a healthy food choice. Portion control is more important than eliminating the fun foods entirely. I can change my recipes to make them healthier.

A big part of the allure of eating for me is peace & quiet, relaxation, me time. When I'm at work, I'll go out for fast food just to avoid the noisy breakroom. It doesn't feel like a break if I'm still with my co-workers and people are talking to me. I go to restaurants alone and bring a magazine. I love to treat myself to this escape. I could take a walk to be alone or go to the library or a park to read. I could take a bubble bath in the evening to relax and be alone.

I need to put these thoughts into action.

Thank you friends for supporting me and not being enablers! You see me doing wrong and call me on it. When I need a kick in the rear or a V8 slap to the forehead, I can always count on my SP buddies to give it to me! I love ya for it.