| | |
| --- | --- |
| | DAYSPRING-STAR's Recent Blog Entries |


Tuesday, September 23, 2014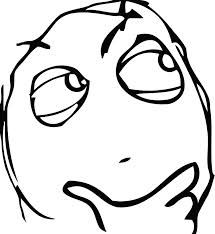 ďTry to Remember the Kind of September... and If You Remember Then Follow."

I love this time of year! As a child, September represented a new beginning as I eagerly returned to school with my supplies: a new box of crayons with perfect tips, a package of markers in so many colors, that bottle of glue with the orange lid, maybe last yearís ruler and scissors cleaned up, but definitely new pencils each with the entire eraser still intact!

My most beloved back to school item was a three-ring binder equipped with pocket folders, tab dividers, and plenty of ruled notebook paper. Ah, my instrument of organization just waiting to be filled with all that I determined to be important to my success.

As I lay in bed last night noticing my body's complaints after yet another evening of snacking with neither hunger nor restraint, my thoughts went back to the two previous Septembers. I realized that I felt so much better then because I was eating, moving, thinking, choosing, and acting according to an intention, a sacred agreement with myself, to improve to my health. I remember that kind of September.

So when I got on the scale this morning and took in itís quantification of my here and now this September, I wasnít shocked, I didnít break into tears, I didnít scream or shout, I didnít go on an eating binge, and I didnít condemn myself.



The gem, the magic, the blessing is that I am not looking back with regret. This is progress, this is a new me.

As much as I remember being oh so very close to my goal weight last year before stepping away from my program, I am now to a greater extent looking forward to feeling slender, vibrant, and healthy again. I know I can do this. A healthy weight is my birthright and my destination.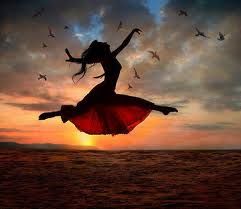 What supplies do I need this September for my eager return? Iíll be on the look out for helpful tips. There are many colors in the rainbow of health; Iíll stick with what works best for me, Iíll measure my progress, and Iíll adjust, cut out, or erase what doesnít advance my journey.

What's my instrument of organization?

SparkPeople!

SparkPeople: that place I go to set my goals, to plan my program, to track my fitness and nutrition, to document my progress, to research health topics and find recipes, to support and be supported, to inspire and be inspired.

SparkPeople: that place that I have determined is important to my success.

My sparkĎs burning bright as I remember my sacred agreement with myself. I am ready to follow my plan, to resume my journey. My desire for improved health is growing more intense, beckoning me, this September, to remember and followÖ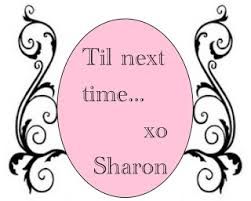 Tuesday, April 01, 2014
Happy April 1st! April Fools? Not!!!

Potential, passion, and progress? Absolutely!!!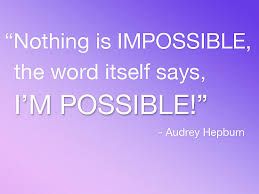 No fools hanging out at SparkPeople! We are here because we are intelligent and know with SP resources and community support, we can make progress toward whatever it is that we really want in terms of our health. We can transform our thoughts, our attitudes, our actions, and yes, our bodies. We can do it!

I'm back with renewed focus and passion because of the avalanche of evidence over the last few months: I feel and look better, my medical tests show that I am healthier, and in general my well-being is enhanced when I am following the SP plan.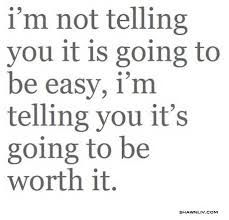 It's not always easy, but I have to admit, it's simple:
1. eat within my calorie range
2. move my body
3. drink my water
4. track, track, track
5. and get involved in the SP community for support and celebration.

My ultimate goal for April is to lose 2 lbs per week by following these five simple steps.

Sure, there's plenty of choices that I will have to make throughout my day minute by minute to accomplish each step for the 30 days of April. I am so grateful that I have this opportunity to choose and also to learn and adjust when I make unhealthy decisions. The lessons are so important in my journey because they highlight where my potential for growth lies.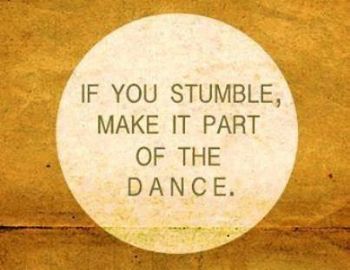 I'm lit up by my April 3P mantra: potential, passion, and progress! What is your plan for April? No fooling, you already have what you need to end the month of April in a healthier place than you are now. Let's go! We can do it! Spark on!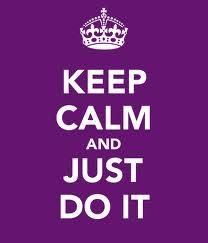 Monday, October 21, 2013
"You have to be willing to accept the information, you have to be willing to work hard. You have to be motivated to go to practice with an open mind."
-Brandi Chastain

This morning I found my way to one of my dear SparkFriend's blogs.
www.sparkpeople.com/mypage_public_jo
urnal_individual.asp?blog_id=5518530

There is always a lesson, a challenge, a gift meant for me if I pay attention when I explore and interact with the SparkPeople community. Yes, along with the Spark inspiration, seemingly unrelated pieces from multiple areas in my life begin to appear, flow, and join. I notice the gradual development of a common theme, or perhaps a grand scheme, that I need to address, practice, or transform in my life. I could be used to it by now, but I choose to enjoy the magic and wonder of this creative process.

Today's offerings are about miracles, purpose, congruency, and love. I don't yet know how these ideas fit together, but I'm giving my SparkFriend's challenge a try. She suggested writing down 3 or 4 thoughts and saying them four times a day for a week.

My list is in the form of affirmations:
1. I am a miracle; God has a purpose for me.
2. I am recreating the outside me to be congruent with the inside me.
3. I choose love as my antidote to fear.

What will become of the union of my cerebral thoughts with HAWTGRANNY2014's challenge of repeated awareness and intention? What will be the practical application to benefit my health? My experiment has begun... I'll report back in a week :)

Meanwhile, SparkFriends, may your journey to health and well-being beckon you into action TODAY. May your Spark energize your travels TODAY... and TODAY may you heed that voice saying, "Go on, take a step forward, you can do it..." Believe, my SparkFriends, just for TODAY.

"I do believe we're all connected. I do believe in positive energy. I do believe in the power of prayer. I do believe in putting good out into the world. And I believe in taking care of each other."
-Harvey Fierstein






Friday, October 18, 2013
A couple days back I shared one of the permanent lifestyle changes I want to make. I want to improve the quality of the food I eat (while reducing the quantity) by eating seasonally and locally. As I wrote, I believe this is a nutritious, cost conscious, and delicious choice.

We have been blessed by friends and neighbors who kindly share the excess of their gardens. The harvest of Butternut Squash is bountiful this season!

I like to either bake or microwave Butternut Squash and eat it simply with a sprinkle of cinnamon, black pepper, and Molly McButter. The other day I baked two so that I would have some left over for one of my Fall favorites, Butternut Squash Soup.

My intention was to use my usual recipe which calls for some apples (this year from my very own tree!). However, change is good, and I recalled a recipe I pulled out of Redbook Magazine a few weeks back. I remembered those "Marketing savvy" words on the cover which always catch my attention:

"MAGICALLY MAKE YOU LOSE"

Those tantalizing words on a magazine, book, TV show, website, etc... Oh how they pull me in! "Lose," yes I want to lose weight! "Magic," uh, that means it must be easy! Wow! Put the two words together?

You've sold me!!!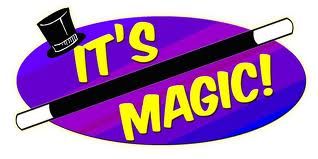 (Sorry Kelly, you weren't what caught my attention!)

Anyway, moving along here, I found that the recipe for Kelly's Butternut Squash Soup had ingredients I liked, seemed relatively easy, and sounded fairly nutritious. So last night I gave it a whirl.

Keep in mind that I did start with already prepared squash. I think I will do that from now on. I might even bake the potato along with the squash next time. I like the flavor baking or roasting adds to many freggies.

I'm thinking this recipe would also work well with pumpkin substituted for the squash and I could probably still add in some apples if I wanted. I never experimented with recipes before joining SparkPeople... see how the mind opens to new ideas in a supportive community?

Let me tell you, this was the best butternut squash soup I've ever had! Delicious, filling, so satisfying! I enjoyed a serving last night for dinner. Today I had another serving for lunch. This is one of those special recipes where the leftovers get even better. I appreciated that the chilled leftovers did not separate as can often happen with a creamy soup. Wondering if that's because of the coconut milk instead of dairy milk.

Will I magically lose? Well, yes gradually if I drink my water, move my body, and eat within my calorie range. All are lifestyle changes I can live with!



Oh, did you want the link?
www.redbookmag.com/recipes-home/tips
-advice/low-calorie-soups-from-kelly-o
sbourne?src=soc_fcbks#slide-1

Spark On!!!



1 2 3 4 5 6 7 8 9 10 11 12 13 14 15 Last Page

Get An Email Alert Each Time DAYSPRING-STAR Posts