| | |
| --- | --- |
| | DAYSPRING-STAR's Recent Blog Entries |



Tuesday, April 01, 2014
Happy April 1st! April Fools? Not!!!

Potential, passion, and progress? Absolutely!!!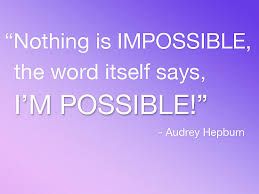 No fools hanging out at SparkPeople! We are here because we are intelligent and know with SP resources and community support, we can make progress toward whatever it is that we really want in terms of our health. We can transform our thoughts, our attitudes, our actions, and yes, our bodies. We can do it!

I'm back with renewed focus and passion because of the avalanche of evidence over the last few months: I feel and look better, my medical tests show that I am healthier, and in general my well-being is enhanced when I am following the SP plan.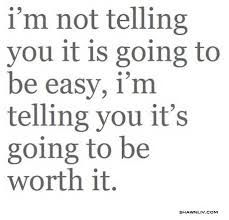 It's not always easy, but I have to admit, it's simple:
1. eat within my calorie range
2. move my body
3. drink my water
4. track, track, track
5. and get involved in the SP community for support and celebration.

My ultimate goal for April is to lose 2 lbs per week by following these five simple steps.

Sure, there's plenty of choices that I will have to make throughout my day minute by minute to accomplish each step for the 30 days of April. I am so grateful that I have this opportunity to choose and also to learn and adjust when I make unhealthy decisions. The lessons are so important in my journey because they highlight where my potential for growth lies.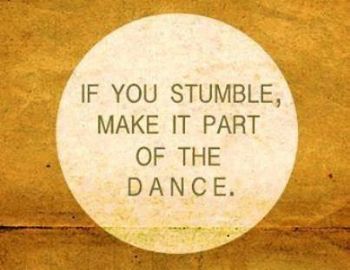 I'm lit up by my April 3P mantra: potential, passion, and progress! What is your plan for April? No fooling, you already have what you need to end the month of April in a healthier place than you are now. Let's go! We can do it! Spark on!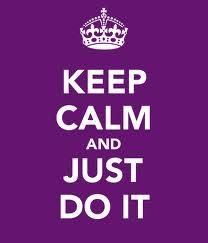 Monday, October 21, 2013
"You have to be willing to accept the information, you have to be willing to work hard. You have to be motivated to go to practice with an open mind."
-Brandi Chastain

This morning I found my way to one of my dear SparkFriend's blogs.
www.sparkpeople.com/mypage_public_jo
urnal_individual.asp?blog_id=5518530

There is always a lesson, a challenge, a gift meant for me if I pay attention when I explore and interact with the SparkPeople community. Yes, along with the Spark inspiration, seemingly unrelated pieces from multiple areas in my life begin to appear, flow, and join. I notice the gradual development of a common theme, or perhaps a grand scheme, that I need to address, practice, or transform in my life. I could be used to it by now, but I choose to enjoy the magic and wonder of this creative process.

Today's offerings are about miracles, purpose, congruency, and love. I don't yet know how these ideas fit together, but I'm giving my SparkFriend's challenge a try. She suggested writing down 3 or 4 thoughts and saying them four times a day for a week.

My list is in the form of affirmations:
1. I am a miracle; God has a purpose for me.
2. I am recreating the outside me to be congruent with the inside me.
3. I choose love as my antidote to fear.

What will become of the union of my cerebral thoughts with HAWTGRANNY2014's challenge of repeated awareness and intention? What will be the practical application to benefit my health? My experiment has begun... I'll report back in a week :)

Meanwhile, SparkFriends, may your journey to health and well-being beckon you into action TODAY. May your Spark energize your travels TODAY... and TODAY may you heed that voice saying, "Go on, take a step forward, you can do it..." Believe, my SparkFriends, just for TODAY.

"I do believe we're all connected. I do believe in positive energy. I do believe in the power of prayer. I do believe in putting good out into the world. And I believe in taking care of each other."
-Harvey Fierstein






Friday, October 18, 2013
A couple days back I shared one of the permanent lifestyle changes I want to make. I want to improve the quality of the food I eat (while reducing the quantity) by eating seasonally and locally. As I wrote, I believe this is a nutritious, cost conscious, and delicious choice.

We have been blessed by friends and neighbors who kindly share the excess of their gardens. The harvest of Butternut Squash is bountiful this season!

I like to either bake or microwave Butternut Squash and eat it simply with a sprinkle of cinnamon, black pepper, and Molly McButter. The other day I baked two so that I would have some left over for one of my Fall favorites, Butternut Squash Soup.

My intention was to use my usual recipe which calls for some apples (this year from my very own tree!). However, change is good, and I recalled a recipe I pulled out of Redbook Magazine a few weeks back. I remembered those "Marketing savvy" words on the cover which always catch my attention:

"MAGICALLY MAKE YOU LOSE"

Those tantalizing words on a magazine, book, TV show, website, etc... Oh how they pull me in! "Lose," yes I want to lose weight! "Magic," uh, that means it must be easy! Wow! Put the two words together?

You've sold me!!!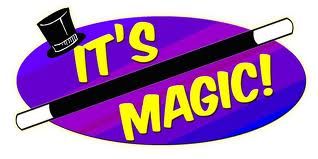 (Sorry Kelly, you weren't what caught my attention!)

Anyway, moving along here, I found that the recipe for Kelly's Butternut Squash Soup had ingredients I liked, seemed relatively easy, and sounded fairly nutritious. So last night I gave it a whirl.

Keep in mind that I did start with already prepared squash. I think I will do that from now on. I might even bake the potato along with the squash next time. I like the flavor baking or roasting adds to many freggies.

I'm thinking this recipe would also work well with pumpkin substituted for the squash and I could probably still add in some apples if I wanted. I never experimented with recipes before joining SparkPeople... see how the mind opens to new ideas in a supportive community?

Let me tell you, this was the best butternut squash soup I've ever had! Delicious, filling, so satisfying! I enjoyed a serving last night for dinner. Today I had another serving for lunch. This is one of those special recipes where the leftovers get even better. I appreciated that the chilled leftovers did not separate as can often happen with a creamy soup. Wondering if that's because of the coconut milk instead of dairy milk.

Will I magically lose? Well, yes gradually if I drink my water, move my body, and eat within my calorie range. All are lifestyle changes I can live with!



Oh, did you want the link?
www.redbookmag.com/recipes-home/tips
-advice/low-calorie-soups-from-kelly-o
sbourne?src=soc_fcbks#slide-1

Spark On!!!





Wednesday, October 16, 2013
One of the permanent lifestyle changes I want to make is to improve the quality of the food I eat while reducing the quantity. I buy into the idea that eating seasonally and locally is a more nutritious, cost conscious, and delicious choice.

With that goal in mind, today for lunch along with some sardines, I had baked butternut squash and my spur of the moment attempt at a waldorf salad.

The squash was so yummy and sweet to my taste. I only added a sprinkling of pepper, cinnamon, and Molly McButter. And how easy! All I did was half the squash, scoop out the seeds, put in a baking dish cut side down with about an inch of water, and bake for 350 for 4o minutes. I could have microwaved it, but I wanted extra for a soup Iím making later on. Additionally I like the fragrant smell of the baking squash. I portioned out a cup for my lunch for about 80 calories.

The salad was the true highlight of my meal. I used apples from a tree in our yard. How local is that? Organic and seasonal for sure!

The funny thing is that I have lived here for nearly thirty years. This is the first season that I have used apples off that tree because I always thought them to be wormy and just not edible.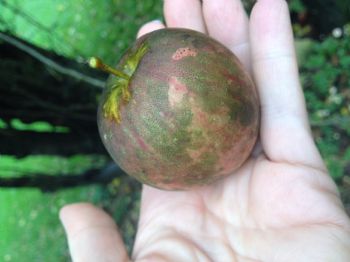 Earlier this fall I saw a picture of a basket of organic apples in a blog on clean eating. It made me realize that my apples looked just the sameÖ kind of dark and splotchy off the tree. Sure enough, however, a bit of scrubbing and my apples are gorgeous, crisp, and sweet.




I have no idea what type they are, but I do know that of all my apples I have cut, I have only discovered two unwanted visitors who apparently like them as much as I do! Not one of us has been poisoned by pesticides.

My Waldorf Salad recipe on the fly turned out pretty good! It made a filling serving for one with about 170 calories.

80g chopped apple
50g diced celery
10g chopped walnuts
10g golden seedless raisins
1 Tbs reduced fat mayonnaise w/olive oil

This is a lifestyle change I can live with! Perhaps a repeat performance at dinner tonight?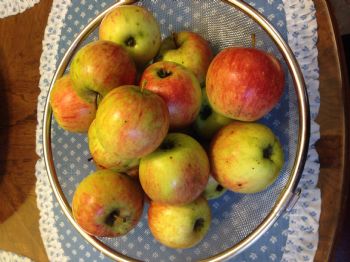 1 2 3 4 5 6 7 8 9 10 11 12 13 14 15 Last Page

Get An Email Alert Each Time DAYSPRING-STAR Posts