| | |
| --- | --- |
| | DANNIGIRL1980's Recent Blog Entries |


Tuesday, August 03, 2010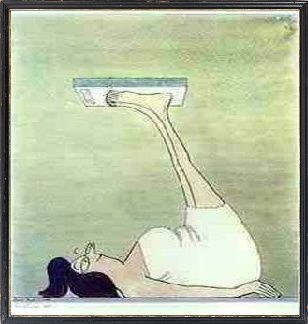 I made a mistake today. I stepped on the scale this morning. Immediate down, down, downer. .. *rain clouds gather overhead*

The worst part is that I know better. I've been here, I've done this. Weekly weigh ins don't work well for me, especially on the body for life program because of the simultaneous fat loss and muscle gain. I'm much happier when I weight in once a month, but it takes discipline, and forgetting that there's a scale in the house, and that's impossible to do when a friend comes over to borrow your scale and there it is, out in the open calling your name like the witch in the Hansel and Gretal story (which always scared the crap out of me when I was a kid). Boo!

Even though most of me is able to completely and rationally understand why the scale showed the weight gain, there is a stubborn, LOUD little sliver that whispers of failure. How do I shut it out, shut it up?! It's probably the reason why it's taken me this long to make the progress that I've made in the first place.

The real question is how have I gone from racing downhill with the wind at my back to scaling mountains? Just yesterday I was on top of the world, and today the world is on top of me! Whatever the reason, if scale I must, then scale I will... damn you to hell scale! I will defeat you! *rattles saber, gives war cry, face painted blue*




Tuesday, August 03, 2010
Let me start this blog off by saying that I feel wonderful! I can't believe how great I feel and how strong I've been performing.

My Successes:
1) My mood and stress level are vastly improved, especially considering my financial and job situation -- this is totally attributable to BFL and exercising focus and control over something important.

2) I didn't miss a workout this week, and in fact exceeded the plan (and good sense, a little) by working out multiple times on several days. In my defense, the second workouts were not born of me trying to be obsessive, but of me trying to maintain my evening social and salsa dancing schedule while hitting the gym in the mornings.

3) I managed the diet well and was very satisfied with the meals that I chose. I had few cravings. My bigger battle to fight will be tackling portion sizes.

Things to Improve:

1) Getting in protein -- It's hard getting six portions of healthy, low fat protein a day currently. I will have to explore creative options to make sure that I am not undereating protein and and overeating carbs.

2) Portion sizes need work. There's been a few times when I've blatantly ignored them... that's no good.

Can't wait to weigh in tomorrow and see what kind of results I get!




Thursday, July 29, 2010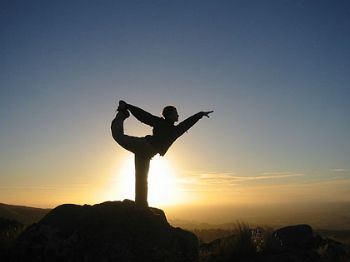 Ever had that top of the mountain feeling? Feeling all powerful, accomplished, peaceful, excited, and calm. Breezes blow through your hair and cool your sweaty brow. The sun shines right in your eyes and somehow it feels like a blessing. You contemplate jumping... and decide not to (phew! for a moment there....).

That's how I feel today. Even though I don't have a job, and one prospect isn't enough to make me feel secure. Even though I am about to start dipping into the shaky, measured savings that I started only this year to keep my head above water. I still feel in control and at peace today. And it has to do with SEED:

SLEEP
EAT
EXERCISE
DRINK

The First 30 Days is an amazing book, I tell ya :) Here are some affirmations -- things that God has given me:

1) I am at my goal weight.
2) I am debt free.
3) I am provided for.
4) God loves me.
5) I have a specially hand-picked mate, and he is looking for me. (HERE I AM, FOOL!)
6) God is listening, He cares, and He loves.
7) I will ace my job interview tomorrow, and get an amazing offer.
8) I will publish my novel.







Wednesday, July 28, 2010
How is my body fat percentage so astoundingly bad?! I'll tell you how -- all that fast food and fatty food smorgasbord that I have been indulging in since forever without gaining weight has had the super ill effect of adding fat to my body to replace the muscle that I used to have. I can't believe it! This BFL challenge is coming right on time. I remember reading and dismissing the factoid about the body losing muscle mass faster than it builds muscle mass after age 25. Well I just got owned. Whatever made me think that I was exempt from the rules of biology. This is me crying uncle!!!

I have a new goal: restoring back my old LBM number and putting some muscle back on this frame so that my skin can have something to cling to! I don't want to have fat saddles hanging off when I reach my goal!

Alright, enough with the shock, I've moved to resolve. Implementing "just say no" policy to fatty foods.

PS: arms so sore I could barely lift them to wash my pits! Good times.





Monday, July 26, 2010
My stomach is growling right on time! It's good to be back to something that I remember, something familiar and yet challenging at the same time. BFL , Challenge One, Day One!

Getting prepared the night before and this morning was easy and worth it, and so I am off to a great start. It's so exciting! I haven't weighed myself or taken before photos or even body fat this time, and instead of feeling haphazard it feels like the result of a consciousness shift toward internal motivation and physical fitness and performance goals over visual ones. Maybe this is the change that I always needed to make? Time will tell!


1 2 Last Page

Get An Email Alert Each Time DANNIGIRL1980 Posts