Saturday, May 30, 2009
This morning I started my day around 6am. I got up so early because I knew today would be a busy day and I wanted to make sure I completed my morning ritual, some light house work and my early 2 mile walk.

After my walk I got home just in time to get dressed for the Mother/Daughter luncheon that was hosted by my Mom's Religious Sorority (O.E.S.). I was blessed to be there with not only Mama, but my Grandmother as well. She's been sick for the past few months, but thankfully she is feeling like her old self again...God is indeed good. So here's some pictures of me with my Grandmother (a/k/a Mother) and Mama (DDROSE) as well.




After the luncheon I jetted home to change clothes and hair for the wedding.
Mine was a little frizzy from the morning walk...but my philosophy is when your hair doesn't act right...wear some hair that will!



Anyway, I had so been looking forward to this wedding for 3 reasons:

1. The bride is such a sweet person and she had finally found the love of her life, so I couldn't wait to see her get married.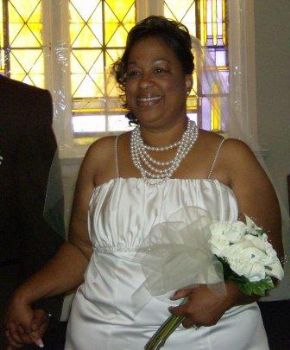 2. My niece NEWBEIN was one of the bridesmaids and I am just always glad to see her. She is my #1 Fitness Motivator! And yes we both had our water bottles in tow...we're not playing!!! ;~)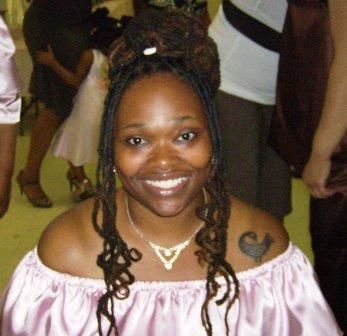 3. Last but not least, one of my BAHAMA MAMA goals would come to fruition.

During the second week of the DONE Girls Spring into Summer Challenge 3/27/09, we were instructed to post our goals that we wanted to accomplish by 6/20/09 . So other than reaching my next weight loss milestone (229.5), my goals were to fit back in my purple and beige silk blouse (DONE 4/28/09) and the other goal was to fit into a beige linen sun dress that I bought almost 2 years ago on clearance....AND HERE IT IS!!!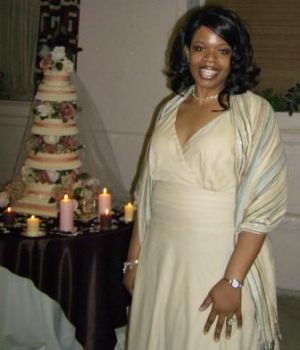 I was so thrilled and felt so overwhelmed that even as I type this blog I am still beyond words. So, I'll let the big ole smile in the picture speak for itself. I guess the old saying is true, a picture is worth 1,000 words. AIN'T GOD GOOD!

P.S. The closest I came to that cake was in this picture. I was armed with a Fiber One bar, of course my water bottle and some sugar free gum to help fight the KRYPTONITE!!!