| | |
| --- | --- |
| | CSUNDLOF's Recent Blog Entries |


Friday, August 03, 2012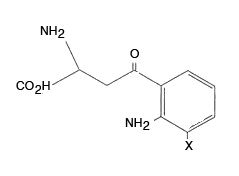 I have read a ton of articles on how eating more protein will make you feel more satiated throughout the day. It is a hard thing to accomplish, however! I have been neglecting my protein intake and indulging in high levels of carbs and fats. This post is for me to get back on track! Foods high in protein that I should remember to eat more of because I actually enjoy them:

1. Tuna
2. Cottage Cheese
3. Greek Yogurt
4. Chicken
5. Fish
6. Soybeans (Edamame... yum)
7. Pistachios
8. Kidney Beans
9. Quinoa
10. Low Fat Peanut Butter
11. Egg whites

I will try to get back on the band wagon this week! Protein power!


image source: http://commons.wikimedia.org/wiki/File:Pro
tein_structure.jpg




Thursday, August 02, 2012
One of the things I love most about my new work out regimen are the new things, the little things, that I had no idea I could do. Each kind of exercise I am trying is bringing new challenges, things that I have said, "I could never do that." Yesterday in yoga class, I did an arm balance: Astavakrasana. This was something that I, when it was first modeled in class, thought, "Yeah. Right." After days of anxiety dreams and a sense of hopelessness, astavakrasana brought me the sense of peace and accomplishment I needed to pull out of my funk.

Since I have been at a weight loss plateau for what seems like ages (really only about 3 months), these smaller accomplishments remind me that I am in the game for a new healthy lifestyle, not just weight loss! Even though I am not dropping inches or pounds week to week, I can be proud of the month of July! I did a lot:

1. Ran my first 10k
2. Ran for an over an hour without stopping
3. Tried 2 new dance workout classes
4. Rode my bike for the first time in 2 years!

Now if I could just stand on my head...

Astavakrasana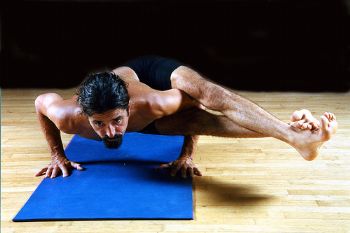 Wednesday, August 01, 2012
Remember when you were 8 and the week before school started was an exciting time of buying new clothes, acquiring fresh notebooks and school supplies, and barely sleeping in eager anticipation of seeing your friends in mass? Fast forward only a few short years to high school, and that week of bliss morphs into a week of anxiety over summer reading lists, social networking quarrels, and an end to your freedom. Fast forward even further into adulthood, and if you are a teacher, this time can bring with it a host of new fears. Anxiety dreams leading you to believe you have miscalculated the start of the school day rouse you at 3 AM only to leave you in a sweaty summer mess in your bed with racing thoughts. Sleep for me this week is futile. Avoiding stress is futile. And, the other unfortunate futile effort is my emotional eating to cope.

Yesterday, I had a low day. Conversations on our school email about strikes and scheduling chaos left me in quite a funk in the early afternoon. Lunchtime was my only respite. Without scheduled workouts and appointments later in the afternoon, I unfortunately turned to my old friend: food. Nothing even too appealing, but it didnít matter. I immediately finished feeling bloated, guilty, and even more depressed than when I started. I will not let this pre-school year anxiety undo all of my good work from the year. Yesterday was just one day. Today is the rest of my life, still!

Off to yoga, work meeting with colleagues, and an afternoon run.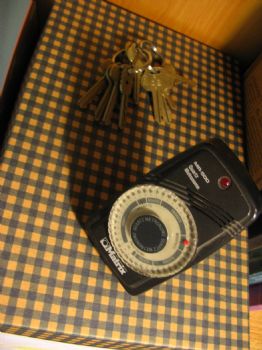 Monday, July 30, 2012
Last night we headed downstate for a family dinner. It was a birthday, and time to celebrate, right? Celebrate with cupcakes, cheesy breads, loads of starches and carbs on the plate, and soda. All of this could be excusable, except this was the birthday party of a diabetic. A diabetic whose massive amount of excess weight has contributed to multiple heart attacks, multiple hospital visits, and multiple headaches with a side of family member heartache. The evening, for me, had a cloud of disappointment that was hard to shake and got me to thinking about what one needs to be successful in overhauling an unhealthy lifestyle: teamwork.

Sure, it is easy to set a goal for yourself, and even easier to actually make progress on that goal if one is serious about achieving it. However, it can be a real challenge to quit any bad habit if the ones you love are indulging in the habit all around you. Quitting smoking was never an attainable thought in my mind until my husband decided to quit with me. Working out at a new gym was that much easier when a friend went through the process, too. There is indeed some anecdotal truth to "power in numbers" that I have seen these past few months. (Hey, I spend nearly 25 minutes solid on Spark Forums reading posts everyday... so much power, so many numbers.)

So how can I get the rest of the family members on board to a successful healthy lifestyle not only to help support this family member in need, but also to benefit themselves? I have always been an advocate of talking problems through, but in a group of people where hard conversations are few and far between, it takes a little moxie to build up the courage.

I am going to make a phone call today. I will express my concerns, be honest, be understanding, and listen thoughtfully to the response. I will push back, but I will understand that the process toward healthy living has really only been accepted by 3 out of 10 of us, and it is a hard process to start. I will try. That is the main thing.





Saturday, July 28, 2012
Planning for a 7 person dinner party has never been such a moral quandary for me! I wanted to make sure I had plenty of tasty food, but I didn't want to break the bank on the progress I have made thus far with my caloric intake. So I did an extensive search of the Spark People recipes and spent some time on the Food Network recipe page to ensure that I had a few options. I tried to use a buffet style to my advantage by providing options to the guests. Ensuring that each part of the meal was the healthiest option and then providing opportunities for the guests to splurge in one or more parts of the evening by adding layers of fat or salt that could be tailor made for each guest. Here is what I settled on:

Appetizers

Guacamole and Chips

This was not exactly a healthy choice, but brought by a friend of ours. I knew ahead of time that she would bring the guacamole, so I made sure to have some fresh cut veggies as a healthier option to have with the dip instead of chips. The guacamole was homemade without using a mix. If one stays away from the powder mixes and instead use fresh garlic, cilantro, cumen, salt, and limes the flavor is so much better and one can avoid the added flour and starch that the packets add for shelf life. Also, if one is trying to control salt intake, guacomole from scratch is a much better way to ensure a low sodium option.

Summer Rolls and dipping sauce

I love a good fresh summer roll with a rice paper and plenty of veggies. Many recipes add shrimp, mushrooms, or other meat or protein options. I made mine with julienned carrots, cucumbers, red cabbage, bean sprouts, jalapeno, and snow peas. Instead of using noodles as a filler, I use tightly bunched greens (romaine, kale, and cilantro). The cilantro added a ton of flavor and the bunch provided the crispy crunch afford by using rice noodles. Each summer roll was wrapped in a single re-hydrated rice wrapper that holds only 35 calories. The dipping sauces included an organic peanut sauce from our local farmers market and a Greek yogurt based cucumber sauce from our local butcher. Both were portion control friendly by choosing to use smaller spoons on the buffet for distribution. I also had small bowls available for guests that wanted more sauce for dipping.

Entree

For the main course, I stuck with a seared tuna steak and a mango salsa. The acid from the salsa cut the thick cut rare tuna steaks well and going with a high quality rare tuna brought wonderful texture and flavor to the meal. Although not the cheapest option, tuna is a wonderful and meaty alternative to steak, pork, or a fattier protein. The mango salsa was a combination of mango, onions, jalapenos, garlic, and ginger cooked and simmered in an orange juice sauce. The salsa simmers and reduces until the consistency loses it watery texture. By cooking all of the tuna steaks and then slicing into 1-1.5 oz slices, guests could choose their preferred rareness and control portions.

I didn't want to weigh down the meal with a lot of processed starches, so I choose to make a spelt berry salad. Spelt is a wonderful whole grain, and if you pre-soak the berries and lightly toast them before cooking you can get a wonderfully nutty flavor with a springy texture. I didn't have the forethought to put the berries in over night, but I just cooked them for 60 minutes in water on the stove was able to add some toasted walnuts to achieve the nutty affect. The spelt berry salad had chopped celery, chopped green onion, chopped parsley, and walnuts. There is a light vinegrette added to the mixture in the recipe, but I choose to simply squeeze a few lemons over the salad and provide a vinaigrette shaker on the side for guests that wanted a bit more fat in their dish. I added a leafy garden salad for our nut allergic guests with a light homemade vinaigrette with a few raspberries and optional cheese crumble on the side.

Dessert

One of the guests wanted to bring root beer floats, so instead of pushing my healthy food agenda, I made sure to be prepared! I stocked my freezer with fat free whipped topping and made sure to purchase diet root beer for myself. For only 50 calories, I was able to enjoy the same root beer floats as everyone else and have enough to share the wealth if others wanted to partake of the less sugary option.





1

Get An Email Alert Each Time CSUNDLOF Posts