Thursday, August 23, 2012
I called the Chiropractor today only to find out the office is closed until the 28th. He must be on vacation. *SIGH*

My back is really hurting. As much as I hated to do it, I took the day off from riding because of how much it hurt. I took the day off from pretty much everything because of how much it hurts. I hate to do it. I am really bummed out I didn't get to ride today. I am bummed out I didn't really get to do anything today. I figure it is better taking a few days off then to really hurt it and have to take an extended period off.

The pain is running on my right side from about my mid-back up my spine to my shoulder blade, and across the front into my rib cage. The muscles are sensitive to the touch. They almost feel bruised when I touch them. The pain seems worst ... well it hurts all of the time unless I am laying flat out. Sitting hurts, standing hurts... it all freaking hurts.

I guess the good part is, we are going to Hershey Park on Tuesday. At least I won't have to go again to get popped back into place after all of those wicked rides.

Here are some Snap shots of my fave rides

The Newest and Baddest Coaster - Skyrush - boasts 200 foot drop and 75 mph - I haven't ridden this one yet, but I can't wait!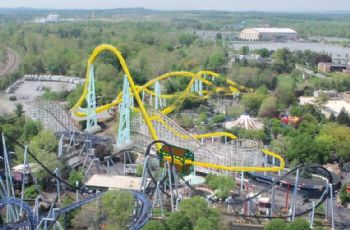 My Fave coaster of all - Fahrenheit -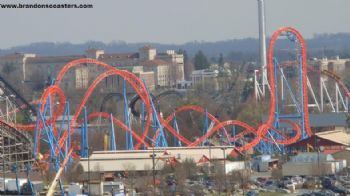 My Boyfriend's fave, my second fave - Storm Runner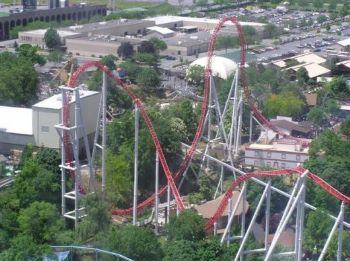 and of course.... the Sidewinder -- how could you not love this oldie but goodie?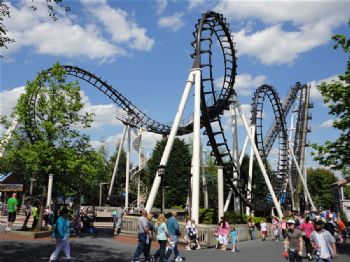 I think that is all for now!