| | |
| --- | --- |
| | CORTNEY-LEE's Recent Blog Entries |


Friday, March 23, 2012
I start the Liver Shrink Diet next week in preparation for my surgery. I can not believe how fast time has gone. I am a little under 3 weeks out from surgery. I am serious when I say it seems like about a week ago when I went to the seminar. I can't believe almost 7 months have passed.

The Liver Shrink Diet that I have to follow seems pretty easy.

Breakfast:
Shake (under 220 calories and 10g of fat. must have at least 10g of protein)
(I am using Slim Fast high protein)

Mid-morning Snack:
Small piece of fruit

Lunch:
Shake (same as above)

Mid-afternoon snack:
Small piece of fruit

Dinner:
3oz of lean meat
salad w/ balsamic dressing
6 unsalted crackers
1/2 cup or 1 small piece of fruit

Evening Snack:
1 small piece of fruit

I am also allowed: Calorie free beverages, sugar-free Popsicles, sugar free jello, and bullion broth.

I talked with the RD and she said that I can replace the salad with plain steamed veggies if I want to. Also with the way I work, I am allowed to switch up the eating pattern.

I figure during the Liver Shrink Diet, I am going to track my calories and see how many I am actually consuming. I think it will be good to know.

I am going out again with friends tonight for dinner. We are going to the Olive Garden. I already have my meal planned. I will get the lunch portion, as always. I am looking forward to seeing my friends. i haven't seen them in a very long time.

Tuesday I am looking forward to meeting up with some friends again to see The Hunger Games. I am really looking forward to that. I can't wait to see the movie. It is going to be so awesome! I don't know if we are going out to dinner afterwards or not. I already have a plan in place if we do.

I think that is all for now






Thursday, March 22, 2012
I went to Red Lobster with my co-workers today for lunch. I got the Lobster Lover's Dream. It was sooooo yummy! I also thought it was very reasonable in terms of calories. 730 for the entire meal, and I actually got 2 meals out of it. I ate the two lobster tails there. They also serve a salad, which I ate a little of, but honestly, I wanted to save all the room I could for the lobster. I ate a few bites of the pasta that is served with the dish, but ended up bringing it and the broccoli home.

I then went to Boscov's and bought my friend Katie a wine glass for her birthday. I also bought a 1.5 qt crocpot. I am not 100% sure what I am going to do with the crocpot. It was on sale for $4.99. For that price, I couldn't pass it up.

My birthday has gone pretty well. I got carded at the restaurant, so that made me super happy. I still don't feel 32 years old though.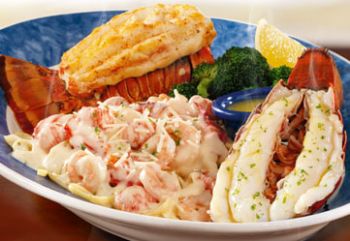 Tuesday, March 20, 2012
I want a laptop lunch box... in the worst possible kind of way. I think it would be great to have post-op because it allows me to pack small portions that aren't touching in nifty little containers.

The major issue I am having with this is... the cost. The one I want is $32.99 + shipping. It is very hard to justify spending almost $40 on a lunch box. Even if it is the coolest freaking lunch box out there.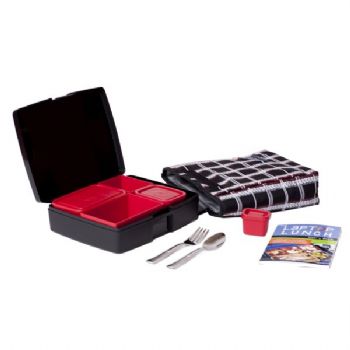 You have to admit, that is pretty awesome looking.





Monday, March 19, 2012
Yes, that is correct. I take 2 lunch boxes to work.

Why?

First, I have a weird thing about food touching, so everything has to be in separate containers. When it comes down to it, you really can't fit a lot of containers into a lunch bag. At least I can't because my lunch boxes are not very big.

Second, I eat 2 meals a day at work, plus snacks. I work 12 hour days. So, I do the majority of my eating at work. I only eat breakfast at home.

Today for lunch is a chicken salad with dried cranberries, blue cheese and raspberry dressing. Tonight for dinner is lemon pepper tuna. For snacks I have cantaloupe and a banana with a tablespoon of peanut butter. I will also be taking extra lope and an extra banana to give to my co-worker who is pregnant. I read somewhere a long time ago that pregnant women should eat bananas. I don't know if that is true, but it can't really hurt.

I think that is all for now





Sunday, March 18, 2012
I am suffering from what I have learned is called "Last Supper Syndrome" So here is how I have decided to handle it.

I am going to eat the foods that i really enjoy, but I am going to limit them to stay with in my calorie ranges. If I want pizza, I will have it, but I will only have one slice with a large salad. If i want ice cream, I will have a skinny cow portion controlled treat. I figure I will be staring the liver shrink diet in a week, so, while I am not going to go over board on anything I will have a little bit of something. Honestly, I am really craving seafood of all things. I want good, grilled fish, or tuna. I am not craving junk so much. I just want good seafood.

I have decided that for my birthday, I will make that the one meal that won't really count for anything.

I have also decided now is the time to "pig out' and put my beloved hot peppers, hot spices and hot sauce on every food that it can reasonably be paired with. Jalapeno Talpia anyone? Perhaps Jalapeno egg white omelet? Diced peppers in tuna salad... hot sauce on eggs... buffalo chicken breast on salad greens... Pepperoncinis out of the jar and on salads with buffalo chicken breast... mmmmm hot peppers... I figure that those will be out of the question for a while.... and it isn't like they are "bad" for me, so I think having an abundance of them will be ok.

that is all for now

ohhh, i didn't get to get my bike out this weekend... but, my boyfriend and I managed to get all of the stones and other "winter" debris raked out of our yard



First Page
1
2
3
4
5
6
7
8
9
10
11
12
13
14
15
16
17
18
19
20
21
22
23
24
25
26
27
28
29
30
31
32
33
34
35
36
37
38
39
40
41
42
43
44
45
46
47
48
49
50
51
52
53
54
55
56
57
58
59
60
61
62
63
64
65
66
67
68
69
70 71 72 73 74 75 76 77 78 79 80 81 82 83 84 85 86 87 88 89 90 91 92 93 94 95 96 97 98 99 100 101 102 103 104 105 106 107 108 109 110 111 112 113 114 115 116 Last Page

Get An Email Alert Each Time CORTNEY-LEE Posts