| | |
| --- | --- |
| | CORKYTHEMOM1's Recent Blog Entries |


Thursday, October 10, 2013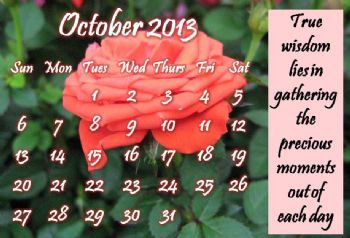 Let's make October the month to renew and refresh ourselves! Fall is the season to rejuvenate our body, mind and spirit! Letís enjoy the colorful sights, autumn scents and wildlife sounds of October! Fall for outdoor fitness fun! Find healthy recipes with autumn flavors! Embrace positive modification for inner well-being! Enjoy Octoberís journey of improved health! Have a happy and healthy autumn month!




O = Our journey is about self-improvements and personal growth!


C = Conquer obstacles by turning setbacks into comebacks!


T = Trust your choices, decisions and actions!


O = Open your mind to new ways of doing new things!


B = Bring out the very best in you and your abilities!


E = Embrace each goal with optimism, dedication and completion!


R = Reduce stress, eat healthy, drink water, exercise regularly and have fun!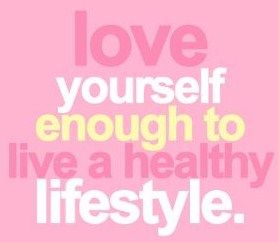 ~ Monika ~





Sunday, May 12, 2013

In Loving Memory of my heavenly mother - Maria T. Powell :

We are forever connected between the invisible string leading to your eternal heart and my earthly heart. Never forgotten and forever loved!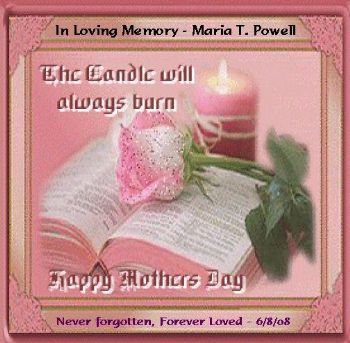 In Honor of my beautiful children - Michelle, Boomer and Nick:

Being a full-time mother is one of the highest salaried jobs in my field, since the payment is pure love. ~ Mildred B. Vermont. Thank you for allowing me the precious gift of being your mother. I love you!




In Honor of my precious grandsons, Austin and Armonee:

A grandmother is a little bit parent, a little bit teacher, and a little bit best friend. ~ Author Unknown. I love watching the world through your eyes. You keep me forever young at heart. I love you!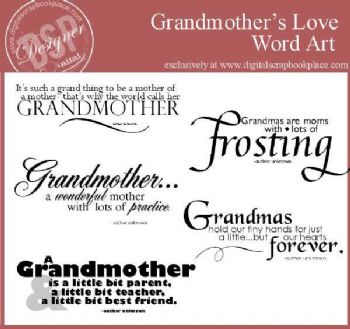 In Loving Memory of my heavenly husband and soul mate - Bill:

The most important thing a father can do for his children is to love their mother. ~ Theodore Hesburgh. Never forgotten and forever loved.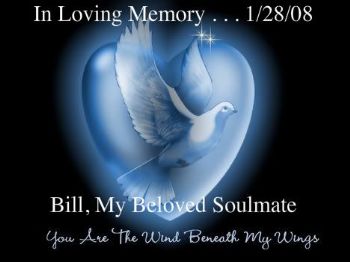 In Honor of all mothers, whether on earth or in heaven ... Have a beautiful and blessed Mother's Day Celebration! Forever loved!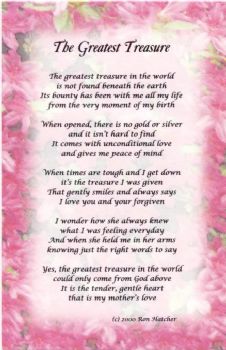 ~ Monika ~






Wednesday, May 08, 2013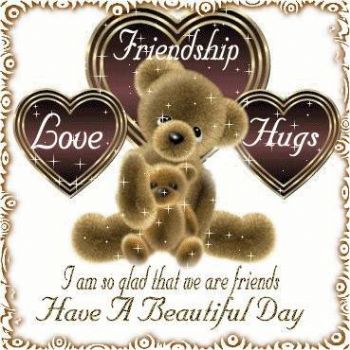 As many of you already know, due to multiple health issues, my 16 - year old son, Nick, was first admitted into the hospital last month on April 12th . He was discharged from the hospital on April 22nd. Since then, his specialists were monitoring his medical needs on an out-patient basis. On May 6th my son experienced several medical setbacks and was re-admitted into the hospital. I have no idea how long he will remain in the hospital. I am in hopes that his health will improve without needing on-going hospitalization for an extended length of time.

I am very grateful for those that have been traveling this difficult journey with me. THANK YOU so much for your continuing support and prayers that I am receiving on behalf of Nick, his siblings and me.

I will try to continue my daily journey with SP by keeping track of my nutrition, fitness minutes and greeting new members as they join the groups that I participate in. I know how important it is for me to remain on track by taking care of myself at the same time while focusing on Nickís health issues.

THANK YOU for your friendships and support. Love and hugs to all.


~ Monika ~









Tuesday, April 23, 2013



I am writing a THANK YOU blog. At this time, I am unable to respond individually to those that offered their support during my youngest sonís hospitalization.

The last ten days have been a very difficult time for my children and me. Due to multiple health issues, my 16 - year old son, Nick, was admitted into the hospital on April 12th. He was discharged from the hospital yesterday afternoon. Starting today, his doctors will continue to monitor his medical needs on an out-patient basis until his health improves without needing on-going care.

THANK YOU for responding to the postings that I had left on my current status and team huddle walls. I am overwhelmed with gratitude for the caring support, daily prayers, positive thoughts, kind comments, spark goodies and private emails I received throughout Nickís hospitalization and continue to receive on behalf of his well-being. God bless you all for traveling this journey with my son and me. Have a beautiful and blessed week.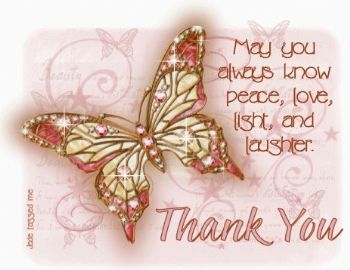 ~ Monika ~








Saturday, March 09, 2013
I am DONE with being the fat girl! This BAHAMA MAMA is SPRINGING TO ACTION! I commit to be FIT with Ballet fitness! I CAN and WILL shape myself into the person I want to be!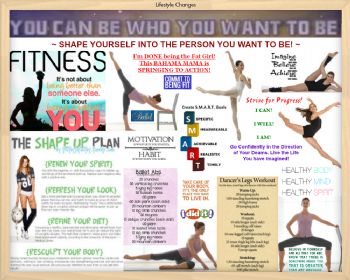 ~ Monika ~




First Page
1
2
3
4 5 6 Last Page

Get An Email Alert Each Time CORKYTHEMOM1 Posts