| | |
| --- | --- |
| | CORDIA72's Recent Blog Entries |


Saturday, June 28, 2014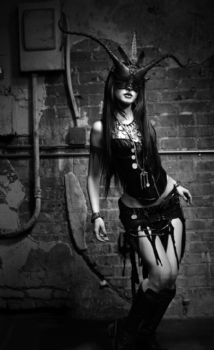 image via tumblr


Have you watched "The Other Woman" at the movies yet? I did and ended up laughing out loud for the better part of an hour.

The dialogue was witty, the characters were funny, and Nikolaj Coster-Waldau made for a decidedly dastardly husband, catting around town, the country, and even international locales on his wife. But what struck me the most was the bond that eventually developed between the three woman, especially the one between Cameron Diaz's character and Leslie Mann's character.

As I watched their journey unfold over the course of the film I started thinking about my own personal relationships with my girlfriends. And I realized that I would love to have the closeness and that connection with someone other than the imaginary friends who are always living in my head. No one made me a shut-in except for myself. I have no one to blame for my loneliness except for me.

Through work I met a great gal who went on her own personal weight-loss journey not too long ago to become the woman that she wanted to be. She not only lost weight but trained herself in order to compete in a fitness competition. Sadly, she left our company to work for another design firm back in April. We text and try to keep in touch but she's not only a busy interior designer but also a wife and a mother and making time to get together and just hang out has been problematic. I admire her a great deal. She became the hero of her own story and made a change and a difference in her life and has continued to make healthy choices for herself and for her family, despite being a chocoholic and a coffee fiend.

Today I broke through my fitness phobia and worked out for thirty minutes. Small baby steps but still a step in the right direction to achieve my dream of having a strong, lean body. I'm beginning to learn to accept that in order to build a relationship, with anyone other than the imaginary friends who live in your head, you have to be confident in yourself, first, before you invite anyone else into your bubble. And the next step is to step outside of your comfort zone and do something daring something audacious and outrageous which thrusts you into the path of opportunity, something that forces you to change your perspective and appreciate all the little things that we take for granted on a daily basis, like the bond of great friendships.

It's been over nine months since I last worked out and, yes, my abs are a little tight right now but I can say with pride that I DID IT!! The beginning was a bit shaky but by the end I was really into my workout and flew through the strength training moves that I choreographed to my Saturday Workout Soundtrack. Today I definitely rediscovered my inner fierce and moved closer to achieving that strong, lean body that I've been dreaming about having for all of my adult life.

And you know what the best part of today was? I became my own hero and took charge of fashioning a fiercer, braver, more audacious fit chick.

Cheers to me!





Monday, January 23, 2012
After a solid week of working out I found my abs and thighs seriously hurting.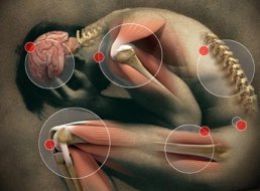 I'd combined Denise Austin's Fat Blasting Yoga with her Indoor Walk dvd a few days this past week and the strain/stress on my muscles was too much. I went to work last Thursday and my abs literally hurt all day long. And as the day came to a close the only thing that helped was to soak in the tub for an hour or two to ease the discomfort. I gave myself a few days off from really strenuous activity, though I did still get some excercise in, and tomorrow I'm starting my workout routine again. But this time I'm won't be so stupid as to push my muscles harder than they're willing to work. Never thought that I'd be saying that my mind was ready for the change but my body couldn't keep up with the demand. Yoga and the Indoor Walk are still going to be used in my workout routine but this time I won't overwork my muscles to the point where they're so stressed.




Thursday, September 08, 2011
Have you ever been tested? No, I mean REALLY tested like to what you consider to be the limits of your own physical endurance? Well, for me, today was that day.

Yesterday, I had a really AWESOME day nutrition and excercise-wise. I even managed to turn in my design project on time. The kicker is that I turned it in the AM, three hours before I had to be up to go to work.

I've done this before, many times, so don't feel sorry for me. This isn't a POOR ME blog today but rather this is a, WHAT ON EARTH WERE YOU THINKING, blog. Yesterday, as I said, I had a really good day all around. It was my off day, one of four since we've had to cut back to only working three days a week due to the economy. There just aren't as many houses to be cleaned like before when we were working five days a week, eight to ten hours per day. Now, we're lucky if we work twenty-one hours per week. Thankfully, my pay hasn't changed since I'm on salary but, I've come to the realization that STRESS from my job, both physical and mental, is the leading cause to my weight gain in recent years.

I've been cleaning houses since November of 2004 for the family business. It's a physically demanding job in and of itself: vacuuming, dusting, mopping, sweeping, making and stripping beds, etc. On the best days when we only have four or five houses to clean and they're not the huge gargantuan McMansion-type I usually do pretty good with eating and excercising. Today though was not one of those days.

Again, this is not a gripe, just a fact finding mission. After having such a stellar day as I did yesterday I compared my activities between the two days and realized that when I'm away from work, I do FANTASTIC in the eating and excercising department. When I'm at work, stressed out, physically exhausted, and melting from the heat wave of the summer days I don't do as well.

Now, I do pack a HEALTHY lunch, everyday. Yogurt, almonds, granola bars, fresh fruit, icc cold water, and usually a Healthy Choice Steamer meal or a lean turkey sandwich on wheat. Today I packed that same bag full of the aforementioned healthy selections but, I was so physically drained from not getting enough sleep, plus having to work in the heat, that instead of eating all of the healthy selections in my bag, I listened to my body which started to crave salt and carbs and high-fat food: in a word, McDonald's. Now, I had eaten all of the fresh fruit, yogurt, granola bar, some of the almonds, and drank about a glass of water during the day. However, towards the end of the day, when I began to run out of steam due to the lack of sleep and the physical stress and exertion the cravings started.

I won't say that I caved, though I did, but I will say instead that I listened to my body and what it said that it needed and ordered that McDonald's cheeseburger value meal with a sprite and hot fries. And what I noticed after I'd finished eating it was that I wasn't satisfied. Even though I'd just ingested about 1100 calories worth of food I wasn't as satisfied by eating it as I would have been if I'd eaten some baked tilapia with a side of broccoli and a piece of garlic bread. To me, the second option sounds much yummier and more filling than the value meal. And today proved that point. When I don't get enough sleep, combined with the physical and mental exertion of my job, I make less than stellar choices in the eating department.

How many of you can say the same? Have you ever packed a really healthy lunch only to find yourself raiding the vending machine at work or making that midday run to the nearest fastfood place to grab a quick bite? If so, do you notice a difference in how your body responds or reacts after you've done this?

Well, as for me, I went home after work, took a bath, cleaned my kitchen, and put on a load of clothes to wash, then promptly passed out for about five or six hours before waking up at around 10PM.

Again, I've done this before but today I just realized that this is why in the past I've found it so hard to get the weight off and keep it off. No worries, though, because this evening when I did wake up I had some yogurt with almonds and a kiwi fruit for a snack so those GOOD eating habits that I've been working so hard to build since January haven't deserted me entirely.

This is my point: Getting enough sleep, preparing healthy food choices and meals, drinking enough water, getting plenty of exercise and downtime = a Healthy, Happy Cordia.

So what's your formula for a successful weightloss journey?





Tuesday, September 06, 2011
That is the sign that I should have seen a few months ago after my grandmother died in May. Grief can be cathartic but taken too far and you can soon find yourself on a slippery slope back down the road you just traveled. That's where I found myself until a few weeks ago, heading back towards the 200's which I'd sworn was a road that was firmly behind me.

My grandmother's funeral stirred up a hornet's nest of bad energy and toxic emotions, and opened the door for revealing a few secrets that would otherwise never have been brought to light. I won't go into details but let's just say that I am literally NOT the woman that I thought that I was. There's nothing like losing your footing on ground that you thought that you knew, intimately, to show you how far that you still have to go on this journey to get in shape not just physically but mentally and emotionally. To deal with the pain, I turned to emotional eating again to make it go away.

I used that time unwisely, instead of exploring the mystery that is now me, the new me that is, since the old me apparently was a tissue of lies and a secret that my mom had kept for over 30 years from no one but me. With the passing of my grandmother, I've had a lot to deal with emotionally, spiritually, mentally. And my gluttony only added more problems on the physical level.

Now I'm back on track. I'm excercising again and trying to move past the hurt that her secret caused me when it was finally revealed. I wish that she were still here so that I could talk to her about it but she's gone too.

I've always admired strong women and I thought that I numbered among those ranks, until May's revelations laid me bare, stripping away a part of my identity that I'd always held too. I heard a quote from, of all things, a video game trailer for the new Lara Croft game and it said: "A famous explorer once said, that the extraordinary is in what we do, not in who we are." Believe it or not, this made me look at my situation a little differently. Sure, everything that I had taken for truth is now false but, the extraordinary thing is that fate or God or whomever you worship had a different path in mind for me when I was born. If my mother hadn't kept her secret, if she'd done anything other than she did when I was born, where and who would I be now? Through her sacrifice, her grit and determination to give me the best life that she knew how, I am the woman that I am today because of that. I AM A SURVIVOR! And now that I know this, nothing, not even a candy bar or one too many cookies on a bad day is going to deter me from my path to be the BEST woman that I can be.

I AM A SURVIVOR and this is my battle cry!

NO MORE STALLING.
NO MORE SELF DOUBT.
NO MORE SELF LOATHING.
NO MORE FEAR.

I'm ready to change.





Thursday, July 21, 2011
Today, I had an ephiphany....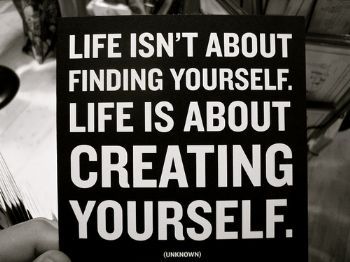 Stress, lack of sleep, and TOM are three of my biggest adversaries when it comes to keeping to a regular workout routine. Those three really suck all of my creative and physical energy right out of me. If there were a cure I would take it but I'm learning that small changes like eating more iron rich foods around TOM help me in the energy department. And as for combatting the stress/lack of sleep i've started to set my alarm clock to go off an hour earlier than usual so that I can begin doing yoga in the mornings before going to work. It used to help out tremendously in all three of those areas when I did it before so my goal for the rest of this month is to do just that, yoga in the mornings an hour before I have to get up and go to work, starting tomorrow morning.




I know what you're thinking...sure you are, Cordia. Seriously though, I am. I came home from work today feeling blah (it is TOM) but needing to get things done like go to the post office and mail off my latest ebay sales to their new owners. As I pawed through my closet I realized that I don't have enough everyday outfits to wear to pop down to the post office anymore. Gone are my go-to slouchy outfits that I would usually wear to go stand in line until I'm called up to the counter. (I donated them all.) And then it hit me...Even if I still had them in my closet would I really want to wear them and mask all of the telltale signs of the progress that I've made, so far, on this journey to find a new me? I really am doing this for life and right now my wardrobe choices suck, big time.
Sure, I have a lot of workout gear/clothing but as for clothes to celebrate the progress that I've made, so far, I don't have many. I want to be able to wear an outfit like this one, only with confidence: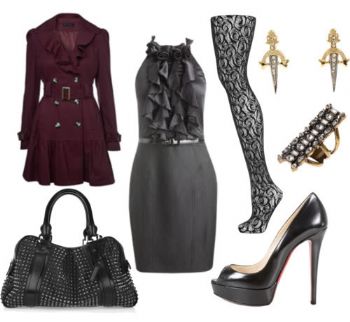 I don't know about everyone else but I like dressing up. I just don't have as many opportunities to do it as I've had in the past. And that's when epiphany number two hit me...I'm in charge of the schedule around here, no one else. I don't have kids or a husband and as of last September I'm now single since I dumped Mr. Not Right For Me so why aren't I getting out there and actually, I don't know, living? Why am I so content to become a hermit? Why aren't I out there enjoying myself on my days off? Why aren't I finding new hobbies to do? Why aren't I joining that Bellydance class at Bayou Shimmy that I've been talking about joining for the last 5 years?

Answer...I don't have a good excuse. Sure we're still in the middle of a recession and I've got bills to pay but why aren't I allocating a few bucks each month to do something new, like, anything new outside my home? Why aren't I exploring this city/state that I've lived in for the past 10+ years instead of spending my time staying in the house being miserable lonely and depressed?

Quick...someone call IXII!!! Cordia Laverne Lathan needs resusitation people!!! She dying, slowly, from the boredom that is her life.

Enter yoga....I love yoga. I first tried yoga back in 1995. I bought a yoga dvd by Denise Austin called Yoga for Beginners. I would get up at 5am, workout, then go to work or class, and for the rest of the day I felt good, lighter, more relaxed calm and, well, centered. I'm not sure why I didn't keep it up but I'm going back to that zen place in the morning. My goal is to rock a pair of legs like Jennifer Anniston is rocking by the time I make my 40th birthday next year.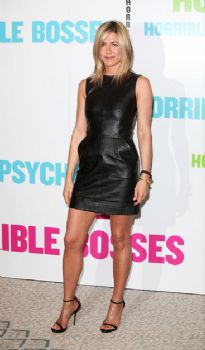 That's my long-term goal. My short term goal is to do this so that I can establish a steady workout routine again instead of the haphazard one that I've been nursing for the past couple of months. I've been in a race with myself and I've been beating myself up for not being perfect with my eating, with working out or the lack thereof, with not having the life or a life that I'm proud to say I've lived and enjoyed and relished.

No more excuses....I'm DONE all over again but this time, I'm DONE for real.


Ohmmmmmm.....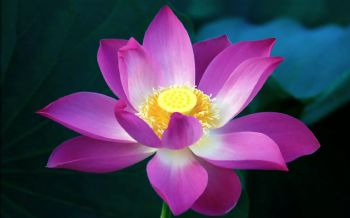 1 2 3 4 5 Last Page

Get An Email Alert Each Time CORDIA72 Posts