Monday, April 02, 2012
Yikes- This is worse than I thought!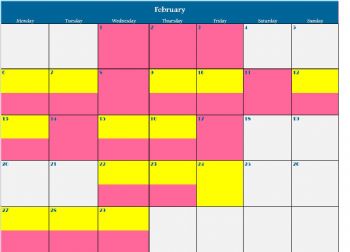 Well March wasnt Such a Hot month for me- Started off well and then Fell off the Wagon a little bit- but I will say that my eating has improved a lot living with Brian again and cooking. Also with all the house work I have been doing it isnt like I am laying around doing nothing- So I have forgiven myself for March- but want to improve in April

April Goals


Get outside and Run/Walk 3 days a week Minimum!



Body Rock 4 days a week



Workout one weekend day- this will be hard since my weekends are filled with showers now but I will do it



Workout in the morning-Even if its just a light jog and stretching



Keep up the house work and keep moving around the house



Walk at lunch



Up the protein! Smoothies are being added to the morning menu

Tonight I am stealing another one of GIANTMICROBE's workouts.
There is a park right down the street from us and the trail around it is about .57 miles So tonight I plan on doing 5 Laps. first one runnning then 1 min intervals on 2nd lap then run 3rd intervals on 4th and walking cooldown on 5th unless I am still good then I will finish with a jog and walk home. That will add a little over 2.5 miles to my cardio for the day since I also have a 2.5 mile walk at lunch.

Then I am headed home to do the Body Rock from last week Dont know the name but

50 Seconds on 10 off
1 Leg pushup-toe touch
Burpee, Press up, Tuck Jump
Bag swings - 20lbs
Side lunges

Coregasum
Plank over/under right
Plank over/under left
Star Abs

SQUEEZES

Today is time for me! I have to go grocery shopping after work but then I will not feel bad about taking an hour out of my night to workout!