| | |
| --- | --- |
| | COCOSMOMMA's Recent Blog Entries |


Thursday, December 26, 2013
On 12/23, I was supposed to get up and make a gingerbread house, bake gingerbread cookies with my kids, and clean the house. I ended up on the couch the entire day in pain with food poisoning (my sister keeps saying virus, I say food poisoning since Shawn and I were the only 2 that got sick in our household of 7). It was nasty!
On Christmas Eve, I felt a little bit better but still had the nasty stomach cramps. Shawn got worse. I packed up the kids and went to my sisters for our annual Christmas Eve dinner and opening presents up with the grandparents/aunts/uncles/and cousins.
I had fun. Then I got the kids home, we opened up the pj's for Christmas and I got them to bed.
I cleaned as much as I could and ran out to my grandmas after the kids went to sleep to get their bikes from Santa.
When I got back, Shawn and I decided to go ahead and open our gifts to each other...The kids and I got Shawn a new XBox (we had to sell his earlier this year due to financial struggle when I was pregnant), a shop vac, Fast and Furious 6, Fast and Furious: Tokyo Drift, a clippers set (for his beard and moustache, and a nice sweater.
Shawn got me my dream vacuum...my Hoover Floormate! Yes!!! I also got a Taylor Swift perfume set, and new makeup and nail polish from my kids.
My ex (my older 3's dad) made the 2 hour trip and was at my house on Christmas Day at 8am to watch the kids open up their gifts. He also brought other gifts too. After, the older 3 went with their dad home for a couple days. They will be home tomorrow.
After they left, I then took the 2 younger boys and went to my great grandparents homestead to have Christmas with all of my great aunts and uncles and cousins of my dads side. Shawn was still down for the count with food poisoning!
I did get to skype with my mom since she is in Tennessee and I am in Virginia.
I had a great Christmas!

I am looking forward to the new year and what it will bring!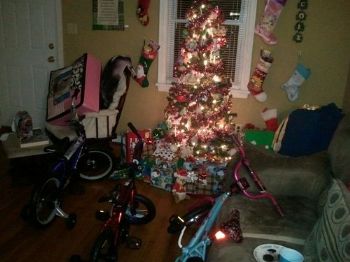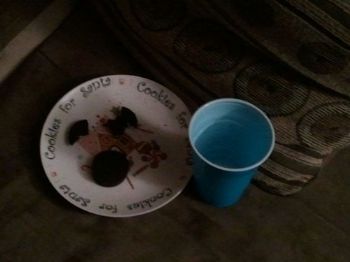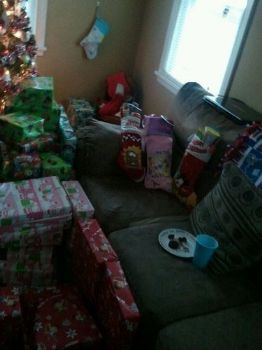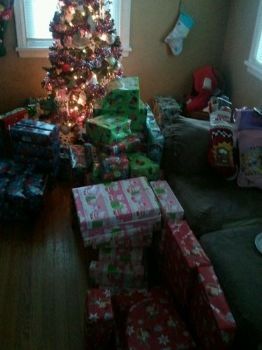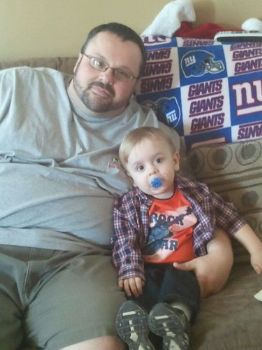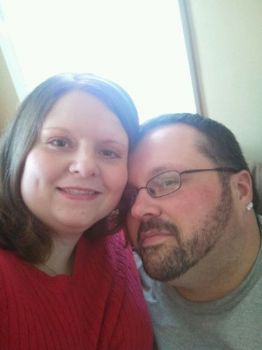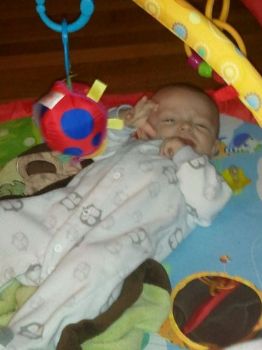 Tuesday, December 17, 2013
I had library books due back today so I decided instead of taking the van, the kids and I would walk. The library is literally down the street, .45 miles to be exact. So I put Eli (my 37lb 5 year old) in the front of the double stroller, Gabriel (my 30lb 2 year old) in the back, and then put my 3 month old, Amery, in my wrap and carried him! I'm pretty positive I burned more calories than what the fitness tracker tracked due to me pushing 67lbs of kids in a double stroller up and down hills (Strength training anyone?) and carrying a 14 lb on top of my 261 lbs.
I am worn slam out but now I will be cleaning for an hour to burn more calories! I have eaten pretty healthy all day with the exception of my (2) 7.5 oz cans of Pepsi.
Kicking this weight loss in to high gear!





Sunday, December 15, 2013
My 2 year old, Gabriel, was diagnosed with HD when he was 8 months old. He had surgery to remove 34 inches of intestines and to reattach his intestines to his rectum right before he turned 9 months old. He went from about a week old until 8 months being misdiagnosed with different things until he had a blockage so bad that a pediatrician had him rushed to MUSC in SC in fear that his intestines would rupture. At this time, he had quit going to the bathroom completely.
He did well after the surgery (most children end up with a stoma and 2 surgeries...Gabriel only had to have 1 surgery and his intestines were able to be reconnected after the bad was removed). At birth, Gabriel weighed 9lbs, 100z...at 8 months old, he was only about 14lbs. He was the same size at 8 months that his 3 month old brother, Amery, is now.
This past April, we had to rush him to CHKD in Norfolk, VA (an hour and a half drive) in the middle of the night because he stopped going to the bathroom completely and had started vomiting bile due to a stomach virus. This causes him to have HAEC (Hirschsprungs Associated Enterocolitis) flare ups. He was in the hospital for almost 3 weeks and had an allergic reaction to a barium enema while he was there. It is so NOT awesome, walking in to a hospital room and your 18 month old is laying there with his eyes rolled back in his head, the coloring of his skin is gray, and he has a tube down his nose to collect any vomit so that he doesn't aspirate.
Last night around 3am, Gabriel started crying. So I got up and went in to the room that he shares with his brothers (they are at their dads this weekend). He was COVERED in feces and the smell made me heave. I called for back up (his dad was sleeping). I got him to the bathroom and had to give him 2 baths. His dad took care of his bedding. We got him straight and I sanitized the bathroom. Not even 30 minutes later, he went again, and then an hour after that. He is either A) having an HAEC flare up or B) he was starting to get backed up again and the hot sauce that he ate yesterday combined with the juice he drank is cleaning him out.
So, please keep my Gabriel in your thoughts and prayers. HD is a rare disease found in children...usually when they are a couple of days old. This is something he will battle for the rest of his life. Statistics say that Amery should have it too but by God's grace, he doesn't.

Gabriel at birth



Gabriel at 8 months old getting ready for his surgery



Gabriel at 18 months old at CHKD for HAEC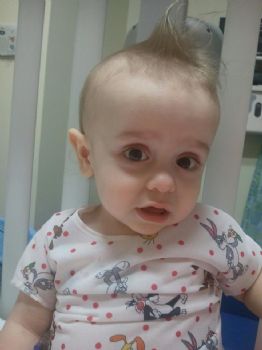 Current pics of Gabriel Fall 2013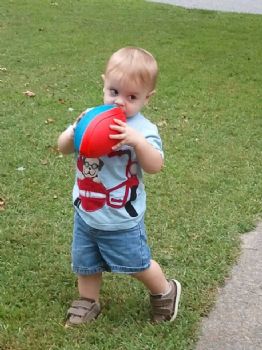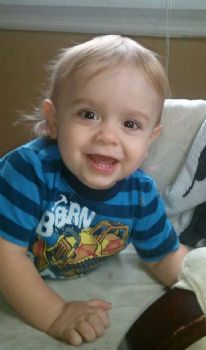 Saturday, December 14, 2013
My Chloe's dance recital was tonight and my oh my! This little girl is talented! I love to watch her dance...it's like she just lets go of life and just dances!! It's amazing to watch her face and how her eyes light up when she's on stage.
She has been dancing since 2 weeks after her 3rd birthday and she just turned 8 this past August. She took June 2012 to September 2013 off and just went back. I can tell she really missed it.
Her class did a tap number to "Marshmallow World" and a lyrical number with the older girls doing pointe to "Let there be peace on earth". Each little girl is Chloe's class was a different state or country. Chloe was Ireland so she got to wear a dress similar to that of an Irish step dancing dress.
I love my girl and I am so proud of her and all of her accomplishments!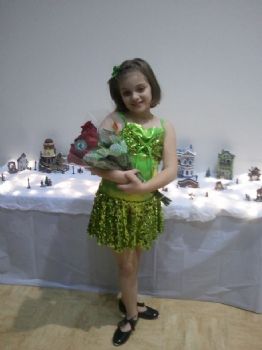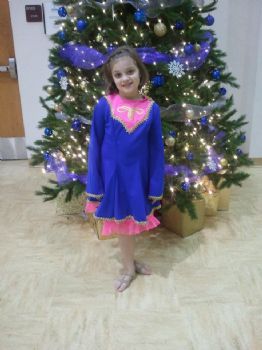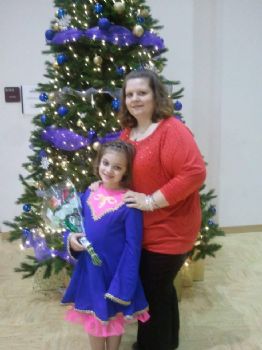 Thursday, December 12, 2013
I have had a busy 3 days...Tuesday was my daughter's dress rehearsal for her Christmas dance recital. I loaded all 5 kids up and took them. The boys sat with me...Amery and Gabriel in the stroller, Noah sitting at one of the tables doing homework and playing a video game afterwards, and Eli doing the same minus the homework. I got to see my girl dance both dances and my oh my...She is so BEAUTIFUL! I am soooo humbled by how graceful and beautiful she dances! Her teacher gave me a compliment and said that Chloe is extremely graceful and her remembrance of choreography is amazing for only 8...Competitive dance team, Here We Come! I got home and Shawn made me a can of Progresso chicken noodle soup since I had been sick for the past week with an ear infection and an upper respiratory infection. Then I got the inkling to make homemade chicken noodle soup so off to the grocery store I ran at 9:30pm lol. I still haven't made it...I'm thinking maybe Saturday!

Yesterday, Wednesday, I took my older 2 to school at 8:30, then ran over to my sisters house. We took a short 45 minute trip to Colonial Heights so that I could pay my layaway at KMart. My younger 3 boys also went with us. We grabbed a bite to eat and then I had to have her back home at 11:30. My boys and I then ran to Walmart in my hometown to pay on Shawn's Christmas present which is also on layaway (Thank goodness for Layaways!) and Eli and I picked him out a couple more presents.
We came home, I cleaned, took a nap, got the kids off the bus, cleaned some more, cooked dinner (It was a spaghetti and garlic bread kind of night!), got the wee ones off to bed, and then I went to bed...I was exhausted!

Today, I have yelled at children (they are being so bad today and the older 2 didn't make the bus this morning!), got Eli's homeschooling done, cleaned (still working on it), put little boys down for naps, done laundry, and I still have more cleaning to do. Having a household with 7 people creates a lot of mess so I am cleaning non stop! I am waiting for the older 2 to get off the bus and then we are heading out to take Eli and Noah to Tae Kwan Do . Chloe, Gabe, Amery, and myself will come back home since Shawn picks them up. It is a 2 hour class. That will give me time to get dinner done and the younger boys bathed and ready for bed. Woo!

I don't think I will get my walk to the library with the boys in today as I don't have enough time to do so and get back before the bus gets here. I'm already tired also! I should sleep good tonight!



First Page
1
2
3
4
5 6 7 8 9 10 11 Last Page

Get An Email Alert Each Time COCOSMOMMA Posts