Monday, August 04, 2008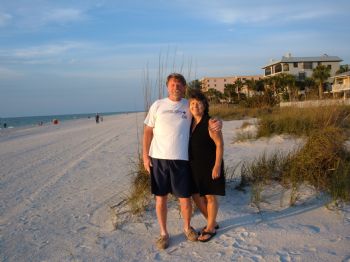 I was looking for a girl I use to know. She was active & fit and had energy to spare. She didn't wonder what body part was going to hurt after some semi-intense physical activity. She didn't take forever to get ready to go out because couldn't find anything to wear. She didn't HATE seeing pictures of herself.

I was sure I'd never see her again. Then, late last summer the girl began to emerge. She turned up walking on the paths, swimming at the pool, biking around town and keeping appointments with the chiropractor to keep herself moving. She trained for and walked 60 miles for breast cancer research, worked out at the gym, set goals and reached them. Life changing stuff.

People began to notice. Where have you been? Something is different. You look great! The pictures began to change.

She almost disappeared again over the long cold winter and rainy spring. New motivation spurred her on once more. There was still work to do to do to find the thin girl inside. She's back, and so am I.