| | |
| --- | --- |
| | CIERAPOET's Recent Blog Entries |


Thursday, May 21, 2009
I just wanted to say that I see light at the end of the tunnel. Sometimes I feel like my life is mainly about losing this weight. Then I remember that it is bigger than that. The weight is just a minor part of the whole vision. I see the Light. He leads me and guides me. I will get to my goal weight, but I will not drop off the universe. Yes, a lot of people are here to lose the weight and go about there merry way. Then I think...it's more than that? There is light at the end of this tunnel!!!

Shouldn't we stick around to share that word of encouragement. God has been so good to us and has helped us on this path of new lifestyles and we are to share this great victory. This is only one part of the victory. One part of our life work. If we just complete our task then go on our merry way don't we leave others behind? Do you think we were here for just ourselves? Just for the moment. Oh, yes, it seems like an eternity but it was so fast that you could have blinked and not experienced all that you were here to experience. I pray you understand what I am talking about. We are always to look out for our fellow human being. It's not always about us. It's about others...first...before self. Can I help you in any way? Let me know. I am a motivator, but do I still motivate? Tough questions for someone's tough time. It's all good. You were made by God and He said you were good. Despise not what God calls Good. We are His workmanship created in Christ Jesus.

Keep your eyes on that Light and don't forget the other person who has not even gotten in that tunnel. They are waiting for your helping hand, word, goodie or blog.

Blessings!
Deb











To all SparkPeople!!!




Monday, May 18, 2009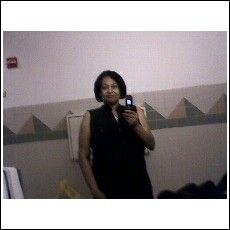 I have lost 50 lbs. I am so happy. But I am more happy that I am a runner!!! Sunday I started my workout walking my community and ended up running the rest of the way. I am so happy!!! Nobody but God gave me the strength to run. I am so blessed. Spark friends, you can do anything. I am never going to stop running toward that finish line. You can do anything you set your heart to do. You have to persevere and never give up no matter what it looks like. I am a witness and a believer in the impossible. I am so close to my goal weight that I can just taste it.

Though the road may seem tough and the goal line may be cloudy, the finish will happen in your life. No matter what type of goal you desire, go after it with all your heart. My heart is to be a better runner. That started Sunday when I pushed myself. I did pace myself and started slow, but I actually did it. Thank you Spark friends for always staying in my corner.

Have a great week in this world of possibilities!!!
Deb







Sunday, May 10, 2009
All Honor to God, Jesus and the Holy Spirit Who lives inside of me and guides me in the things I should do!!! They are my Life Coaches and trainers. I am trained up in the way I should go!!!

Happy Mother's Day to all. Yes...I am at this library so I can get you updated. I proclaim that I will get a new computer in Jesus Name. He knows I need it for my work ordained!!!

I am doing great. I am so excited to be 2llbs away from that big 50 loss. But I will not stop there. I had gained weight and now the Lord has blessed me to lose it all!!! Ain't God good!!! I am so thrilled that I have great friends like Caryn, QueenD, Dee, Debbie, Deondra, Ros, Jay, Debbie, Jandell and all the others who I do not take for granted. You lead me to want to be victorious everyday. I want to do all that I can to get this body where it has never been before. Fit and healthy. Fabulous and fine!!! I am happy to be so close to this goal.

I need more help and prayers. I think I am nervous about being thinner. It scares me a little and I know that is not from God because He has not given me a spirit of fear and that is what His Word says. There is a spirit of fear that is in this earth trying to hold us back from all that God has for us to do. It tries to hold us back from success. God has ordained all of us to be successful and a lot of us stop our own victories. We must let go and let God. Refuse to allow fear to come between now and our goal. I want to cross that finish line and I will not allow nothing to stop me.



I love my friends and those who come upon this page . You can see how far I have come. My weight loss is a history for me and my family. Everyone is so happy for me. I am happy for me. I can't wait for the new start line where I am maintaining this goal. God Bless Spark abundantly!!! Let nothing stop us from prospering in every area of our lives. It is out there for us all. Believe the Word of the Lord. He has given us the Power to get Wealth. Remember that. That promise is for all the body of Christ. Walk in Faith and believe. Don't be in despair because of finances. Remember that the Word of God is true. God can't lie. Psalms 23:1 tells us that because the Lord is our Shepherd we have everything we need. All our needs are met. Follow His instructions for your life. Walk upright before Him and proclaim the Glory of the Lord!!!

I am sorry to be long winded. But, you all know a sista by now. I am a writer and a writer Writes!!!


I am closing this blog for today. I love you all and I love Spark and all the people running it. THANKS SPARKGUY!!! I saw an advertisement for Spark in my Fitness magazine. That made me smile. We are going up in the world. Spread the Spark people!!!

Blessings
Deb the Victor
















Monday, April 20, 2009
Hello Spark People!!!

First...I won!!! That manager made a lying fool of herself and management company. God got me the Victory. He is always on the side of justice. Don't ever think your problem is too big for Him to handle. Nothing is too hard for our God. The Blood of Jesus got us the Victory on the Cross!!!

I am having PC problems and have to use the library. I'll come back as much as I can. I also lost 3lbs. Yeah!!!

I am going to move into the apartment that turned me down after the manager gave me a bad reference!!! I did not lose that application fee!!! God will not allow the wicked to overthrow the righteous in judgment. I am blessed to be a blessing!!!

Keep up the good work everyone. Remember that Monday is always a day to start over from a not so good weekend!!!

Thanks for all the prayers and good thoughts!!!

Deb












Friday, April 10, 2009

:

Am I in America? I ask that question because of what I am going through at this apartment complex I stay in. I am being evicted for non payment of rent, yet when I took my rent to the office on April 4, the manager brought it back. She said that "we" were not accepting my rent because "we" don't want you here.

History: I put scriptures up with my Easter decorations. No where in the lease does it say I could not do that and we always decorate during holidays around the complex including Halloween. Then, someone started ripping my scriptures down. I called the office and asked her if she knew who it was and she played dumb. I put some up again. Stayed there a couple of days then bang ripped off again. No knock on door, no notice just ripping my scriptures off my door. The first time they were ripped off my door I had a card up there that I had left on my door from Christmas and they took that off too. That card came from my Aunt and now deceased Uncle and it was special to me. It had Love, Peace and Joy on it. This happened again and I knew it was the maintenance man that was up here working on a vacate unit. I loudly exclaimed my dismay and put some more scriptures up again included was scriptures on a small card that I had got in the mail with scriptures from Proverbs on it.
On March 30 I heard my scriptures being ripped off my door again and knocking afterwards. I opened the door and there stood the manager and this unidentified male who never identified himself. He just stood there balling up my papers and my cards I got in the mail. I asked him to give me my mail back. I was so upset and I know I got loud but I never cursed. They just stood there and he said my door was common area. I said people put decorations up on Halloween, he said it is not Halloween. I asked ifsomething is wrong with me putting up the Bible? I don't know what was said after that because I got so mad I slung my door open to show him the door that needed to be repaired and had been that way since someone broke into my apartment while I was in it asleep. Frustrated with their nonchalant attitude I closed the door and chained it. I felt so helpless. I cried.



I was so troubled that he had took the Word of God off my door I knew it was not right and I had not broken any rule because I did not receive any notices because of it. So, I wrote on paper a witness: Jesus is Lord and He is coming soon are you ready? I gave my rent which was a money order and a check to my son in an envelope taped up and told him to take it to the office and put it in the drop box. This was on Friday the 3rd of April. Saturday April 4 my daughter brought a notice on the door that said I did not pay my rent. I panicked. I called my son who had already went to work and asked him about the rent check. He said he forgot to take it. This 18 year old senior forgot to take the rent over to the office!? I told him that it was important for my rent to be put in the office on the 3rd or she will do something against me because she really does not like me because I write a lot of letters

I found the envelope and ran it over to the office and put it in the drop box. Not long afterwards she comes back knocking on my door with my rent in her hand. She had opened it and said "we" are not accepting your rent because "we" don't want you here. I think I told her I was not going anywhere, then she said I'll see you in eviction court. I told her that God was not going to allow her to evict me. I am believing He is not. I want to know how can you evict someone for non payment of rent when you have returned it. I had a credit of 123.49 on my account
so the amount due for April would not be the full rental amount. I don't think she knows that because she put the normal rental amount on the court papers. I have never been served an eviction notice ever. This has put me in a state I don't like to be. I have been crying out to God almost all day everyday since all this started going on. He knows all things and I trust HIm. I know someone on Spark can give me some advice. I am getting an appt to speak with Legal Aid attorney for Tuesday.

I believe my civil and religious rights have been violated. I have been in mental anguish and I am not ashamed to admit that. Still, I'm trying to stay strong and meditate on what God says under these circumstances. I have lost 2 pounds in 2 days because my appetite has been low. I sat on my living room couch for 2 hours thinking and talking to God about this mess. My court date is April 17 at 9 am in Arlington. Now I have to figure out how to get to the court house and I can't be late because if I am it is defaulted to the plaintiff. I know everything is all right. God is on my side and No weapon formed against me will prosper. I need all you praying Sparkers to lift me up and this management company. Sungate Management Company. It's good to call out the names in prayer. That will cover all of them. I had an interview with Channel 11 of Dallas in my home and she said it would be on the 5 pm news but it never came on and I don't know why. It was good to talk about it to somebody.

I am still apartment hunting even though I hate living in an apartment. I live in Euless and I am looking for a 2 bedroom. If anyone wants to write the management company the address is: Sungate Management, 10935 Estate Lane #320, Dallas TX 75238 send me an email for my info. I called them on Tuesday before my interview with the news reporter and no one called me back. Could not even get the main person's name. The receptionist told me someone would call me back. .

Also, Dispute Resolution called the on site manager here to give us time to move because I thought they were going to lock us out on 7th like the notice said. She told the representative of Dispute Resolution that it was nothing to talk about and if we were not out by midnight my locks would be changed. After that I called the guy from Channel 11 news back.

I am getting evicted for having scripture as part of my Easter Decoration/Celebration on my door. I am not a bad tenant. I try to keep the peace at all times. People who lie or think they can control you by false threats or abuse power makes my stomach upset. I will not let this lady get away with it. Yes, I was mad about my papers that guy balled up. It belonged to me and he had no right to touch it. This is crazy anyway. I wanted to get out of this year lease but not like this. God knows what to do and I'm listening. Thanks for all who have listened to me.
God Bless You All!!!
Deb






First Page
1
2
3
4
5
6
7
8
9
10
11
12
13
14
15
16
17
18
19
20
21
22
23
24
25
26
27
28
29
30
31
32
33
34
35
36
37
38
39
40
41
42
43
44
45
46
47
48
49
50
51
52
53
54
55
56
57
58
59
60
61
62
63
64
65
66
67
68 69 70 71 72 73 74 75 Last Page

Get An Email Alert Each Time CIERAPOET Posts