| | |
| --- | --- |
| | CHUBRUB3's Recent Blog Entries |


Saturday, November 10, 2012
Ok strange title...

But for those of you who are my Facebook friends you have the inside scoop.
I am wiggling with excitement!

I have had the honour of being sent an invitation to submit my artwork for perusal to the Calgary Stampede Board for (possible nothing is for sure as of yet) possible acceptance, display and selling abilities.

Not sure if I am making myself clear, but this is a very tight and exclusive art community and to be issued the invite alone is supremely wonderful!

There is one hang up though that almost stopped me in my tracks.

It is this, they want to see my western artwork by January 3!!! That is less than 2 months away!! I paint everything and anything not just western, so I am limited in that area. I have to paint like crazy over the next few weeks, not to mention deal with Christmas; a number of other art shows I am in; and life in general.

When I first read this, I thought 'Oh well, nice but no go...'

Then I kicked myself in the hind end and said:
"WHAT WOULD MY SPARK FRIENDS TELL ME??"

Well I know the answer to that! LOL!
'THEY WOULD TELL ME NO EXCUSES, GET IT DONE!"

Well you are right again my friends.

It is better to try and do your best than give up before you have begun.

Hugs and love,
Angela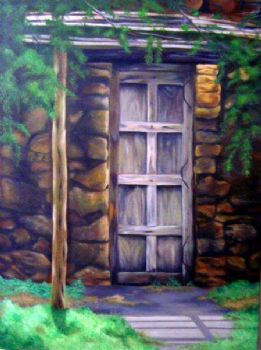 Sunday, October 07, 2012
Well it has been an eventful 2 weeks, yep 2 weeks.

I mentioned that I ran my first 5k race amid the chaos of my life and was so happy I had done so. Yes my fellow runners, I know have been bitten by the bug and can't wait to run again.

As I also mentioned in my previous blog we celebrated our 25 Wedding Anniversary and had a wonderful time.

The actual day of our Anniversary we spent in hospital with our Son; him having been diagnosed with type 1 Juvenile Diabetes.

Well until the last couple of days we had his diabetes under control completely, except for his vision. He has been unable to see properly for at least a week, and I mean hardly at all. With or without glasses he has difficulty. It was explained to us that his body is adjusting from working with from a high altitude and adjusting to becoming normal.

Well after a 'honeymoon' phase of perfect blood sugars he is experiencing LOTS of low blood sugars which is extremely scary for all involved. Especially a young teenager who had never gone through anything like this before.

We are so fortunate to have the Doctors a phone call away and have made extensive use of this. For those of you who don't know I also have Juvenile Diabetes, so it helps in understanding what is happening and what is needed. Of course when it is your child, it heightens your anxiety of the situation.

We are persevering and we will get it under control, without a doubt.

However to add to our distress, we had a 'kind, lovely' person help themselves to my identity; my mail; my money; and fraudulently write checks.

The bank made the error in accepting these checks as they were written with a CANCELLED account. Yes you heard me cancelled.

However that does not lesson the impact it has had on me and my family. Not to mention the distress of dealing with all involved and having an investigation started.

I have to say I feel allot more relief now that an open investigation is under way.

This person faces federal charges.

They tampered with mail; stole money; stole property belonging to my family; stole my identity; fraudulently wrote checks; and who knows what else.

I hope you are caught and processed fully.

So my friends, the honeymoon's over.

It is another day, I am putting this behind me as much as possible. I will face the day with a smile and love, I will not let this get me down.

My family is priority as is my friends (you sparkers are my friends and I love you).

Have a happy Canadian Thanksgiving.
Love,
Angela







Sunday, September 30, 2012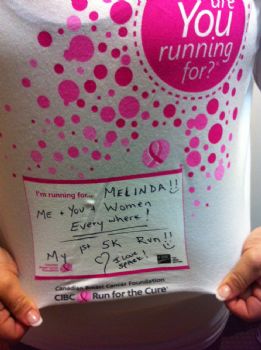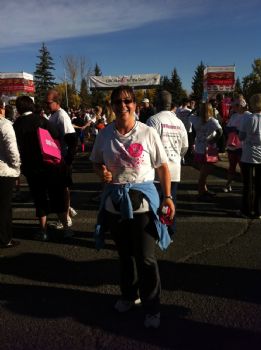 I did it!
I ran my very first 5K run for CIBC RUN FOR THE CURE in Calgary, AB 30.09.2012.

Not exactly sure of my time, I think it was @ 45 minutes. I walked and ran alternately and am so happy to have finished it in the time I did.
Especially since my training had fallen by the wayside. But more on that in a moment.

In the space of less than 5 days I managed to raise $1,074.00! If I had had an idea it would be anywhere near that, I wouldn't have paid my entry fee. But that is ok by me!

So this is definitely a high for me!

You know what? This is also a life altering event! I enjoyed myself so much that I will be doing it again next year, and who knows maybe more than one race!

Ok onto the major LOW and LIFE ALTERING EVENT...

I want you to know that it will be fine, I know it will be. It is just it SUCKS!

A FEW DAYS AGO...

We have spent a number of hours at the Children's Hospital with our son this week learning he has Juvenile Diabetes.

I have Juvenile Diabetes.

This was something I PRAYED he would never have to face.

The odds of someone getting adult onset (type 2) is a 50% chance.

The odds of someone without a family member having type 1 diabetes is 1 in every 250 people.

The fact that I had it raised those odds to 1 in every 100 people.

Well he was that 1 in 100.

He is managing so well getting the routine and learning to inject. He is truly amazing.

The Emotional Gauntlet however is awful.

He will have to work it out himself, knowing we are here for him in all ways. It does help that I have been there, am there and know most of what is going on.

We will work it out.

It is a huge life altering event for all of us.

I have taken command. I am in charge.

Why? Because I have the most knowledge.

But it is so hard to be the referee at the same time.

My DH is having a hard time too and doesn't understand all that is happening and expects DS to smile and be happy. It is healthy not to be, especially at this time.

A teenager at the best of times will have mood swings... you can only imagine what it is like right now.

Anyhow, Thank you for your support and encouragement in all things.

I want to thank especially Patrick and Phyllis for supporting me in my run. Who know fellow sparkers in another country would help support my cause.

I ran for Melinda, Me, You and Women everywhere.

Before I forget...
My DH and I celebrated our 25 Anniversary last weekend in Banff, AB and had a wonderful time. THank goodness, cause the day of we were in the hospital.
Here are some of the pictures from our wonderful weekend away.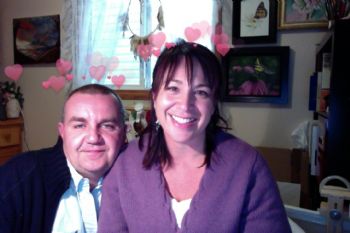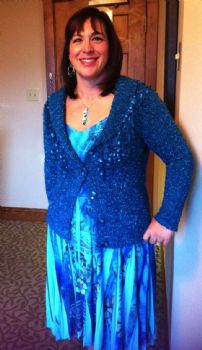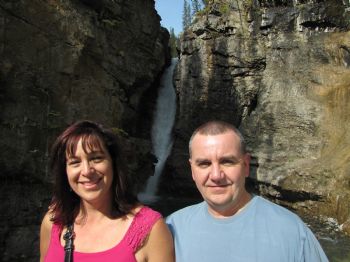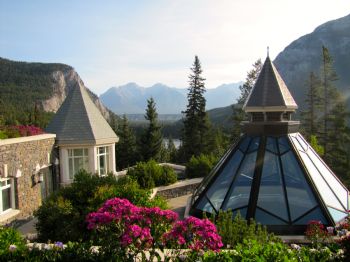 Hugs and love,
Angela






Monday, September 24, 2012
I AM SCARED...

BUT I AM GOING TO FACE MY FEARS,

AND DO IT ANYWAY!

This Sunday is my first 5K Run in support of CIBC Run for the Cure (Breast Cancer).

Wish me luck.



Hugs,
Angela





Friday, September 14, 2012
I have lost the WORLDS LARGEST BALL OF TAPE!

I got this from a friend and want to know 'What have you lost?'

Looking forward to your answers!
Hugs,
Angela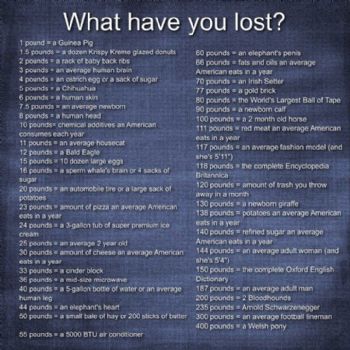 First Page
1
2
3
4
5
6
7 8 9 10 11 12 13 14 15 16 17 18 19 20 21 22 23 24 25 26 Last Page

Get An Email Alert Each Time CHUBRUB3 Posts