| | |
| --- | --- |
| | CHUBBY_MOM's Recent Blog Entries |


Wednesday, January 01, 2014
Wow, hard to believe that the holidays are pretty much over. I loved spending time with my family and friends. I even enjoyed the shopping, since I spent most of that time either with my Mom or my Daughter, and I usually don't like shopping. I most definitely enjoyed the wonderful food, a little to much (OK, honestly, a lot to much)!
The tree is put away, a little worse for wear after the dog redecorated it, and pretty much all other signs of the holidays are also packed away. I'm sure I will find one or two things that I missed, usually do but even that is kind of fun! Am I sad that the holidays are over, yes, but do I need to get back into some sort of an attempt at a routine, a BIG yes!
A new year, a new beginning! Small steps forward and the acceptance that I my take a step or two backwards but I will not stop! Routine here I come!
May you all have a Happy and Healthy 2014!




Sunday, December 29, 2013
December has been a rough month for me as far as my eating, fitness and tracking have been going. Got caught up in shopping and preparing for the holiday, and then taking my Mom back in forth to doctors appointments, didn't eat healthy at all and most fitness time I had planned was spent sitting in a car for hours at a time. So not a good month!
Yesterday the Granddaughter came and spent the day while my Daughter (her and her Husband have a truck) helped my Son return a very big, very heavy gun safe, that had a defective key pad. The Granddaughter and I were playing and running around on the floor when she comes over to me and puts one of her little hands on each of my cheeks, leans in really close so that our noses were almost touching and says "Hamma, I love you!" Then goes back to making coffee with her play coffee pot! I'm sitting on the floor in ratty sweats feeling like the queen of the world, so yep LIFE IS GOOD! I feel I am truly blessed to have such unconditional love in my life!





Tuesday, December 24, 2013
I hope everyone has a wonderful Christmas! May all your Christmas wishes come true!








May you have a safe journey if traveling! Merry Christmas my Spark friends!





Wednesday, December 18, 2013
Wow, did I over eat today. Forgot my cooler that I take to work with me this morning, and I DO NOT take money with me into work, vending machines call me name if I do. By the time I was done with work I was starving, or so I thought. Just ate everything I could shove into my mouth!







I didn't get my steps in either today.


I did see this picture and found it inspiring.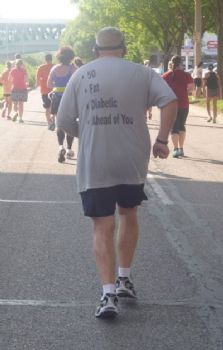 and this one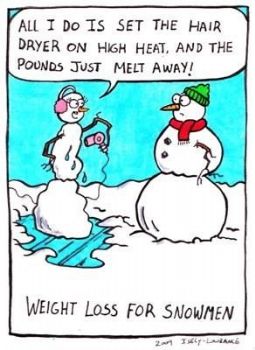 If only it were that easy!





Sunday, December 15, 2013
This weekend was a very busy weekend, but a lot of fun! Friday night I was so tired from a crazy week at work that I really didn't do much but come home from work and sleep. Saturday my daughter and I were supposed to take the granddaughter to a event but the daughter ended up working so I just took her. It was in memory of a friends sister and nephew. Each child that came got to visit with Santa and Mrs. Claus, gifts, an ornament with their name on it, and milk and homemade sugar cookies. My granddaughter made a new friend, it was so cute.
Saturday evening I had my company Christmas party. My Mom came with me, since my husband hates crowds. The food was wonderful and I ate more then I should have, but it was sooo good!! I have never seen shrimp that big! The prime rib was perfect and the cod was pretty darn tasty as well. The group we sat with were so much fun and I think my Mom really enjoyed herself. We all laughed so hard at times that there were tears running down my friends face at one point. We didn't stay for the band since it was about a 2 hour wait ( small place and 3 different times for seating) and there wasn't really a place for my Mom to sit and wait. I really think she would have stayed since she actually knew 3 of the 4 band members. Came home and did some walking around the house and some cleaning before bed.
Sunday morning my niece and nephew had a church program that I went to. It was a very nice program. I just love watching the young kids and how different each one is. Some are so out-going, some are so shy, some of them yell their parts and some you can hardly hear even with the microphone. The very smallest kids were the "critters" in the stable and were just so darn cute you couldn't hardly stand it! After the church service I actually made it to the fitness center for about an hour!

. Then I met my daughter and granddaughter for my companies Kiddie Christmas. They were able to go swimming, color cute Christmas pictures, have pizza and of course visit Santa. It was a 4 hour event but you could come and go if you wanted. The granddaughter and daughter got a good 1 1/2 hours in the pool. I wasn't able to swim since my swimsuit finally wore out this past summer, but enjoyed watching the granddaughter have fun. After the party I picked up a Christmas gift that I had ordered, and headed home. Called my daughter a little while ago and she said that the granddaughter had taken a 2 hour nap when they got done swimming.


My Mom has a pre-op appointment tomorrow, am pretty worried about that but praying for the best!
I hope everyone had a great weekend as well and remembers the reason for the season!


First Page
1
2 3 4 5 6 7 8 9 10 11 12 13 Last Page

Get An Email Alert Each Time CHUBBY_MOM Posts