Tuesday, September 22, 2009
OK so September has not been my month, but as promised I will be posting progress photos each month to keep myself accountable. I have been excercising a lot better over the last three weeks, and for the majority of days I am within my calorie range, but I can't seem to lose much AT ALL. I have stayed between 196 and 193 this month and keep fluctuating back and forth but no real loss to be shown. UGH! So on to the horrible photos from today. Please don't look at my hair. I am about to work out and didn't see a point in making it all pretty LOL!!!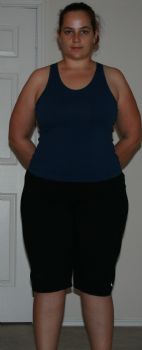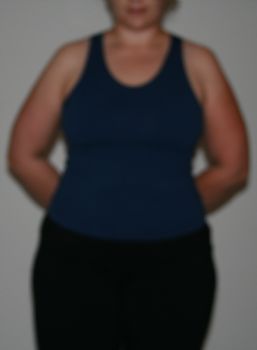 Thanks for looking and stay tuned for October. It has to be better??? RIGHT??!?!?