CHANGINGKARMA's Recent Blog Entries


Wednesday, February 13, 2013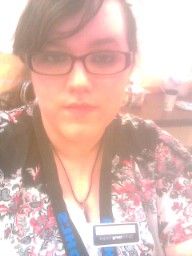 So yea this pic is a month old but I can start to see a lot of improvement with my weight loss. I notice that I tend to swell and than shrink. So yea, that a bonus to me. I have been so swamp with picking up extra hours, having to work in group projects this quarter, and than have my son to chase after.
Last Sunday he was Baptized at my church and it was a joyous time. I will admit that I cried and so did a lot. It was small and sweet and I am so happy that my oldest friend became his Godmother and has proven to be the best aunt he or even I could ask for.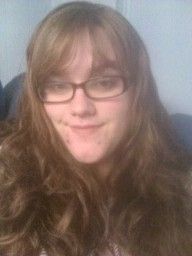 Don't mind the break out, I tried a new cover up and it just broke my entire face out. I have learned a lot about clothes and make up and even jewelry from the gals from work. I have managed to change my wardorb to be more appropriate for my size and with me standing so much I have actually started to drop more weight.

*Warning... gross part ahead*

Now for the down side. I have an infection now in my skin where my excess skin is rubbing. My doctor is seeing what we can do, I keep it clean and put the cream on it but yea, it sucks. I have tried to manage to do all the things needed. I don't drink soda, I drink more water, and I also use creams, muscle building workouts, and even wear the under garments for support. I don't know what else I should be doing because since I started to work it seemed to kick in my weight loss. Any advise would be great.

Beside that I am happy with life, been learning to love myself and even thinking about trying the police academy workout. Looks like fun! I am trying still find a good gym that I can get into but I have used the one at school, only problem is that it is closed when the school is.

As for food for thought, I have learned to eat more green and a girl from work sets up a morning green shake for me. It has actually helped me with staying full and feeling more energized. I slipped up and did have a 5 hour energy but that made me feel like my kidneys got kicked in.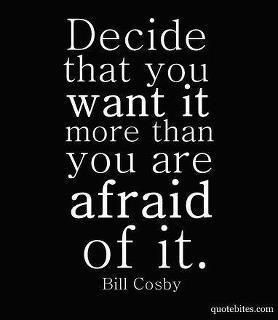 That is my motto now. Sorry it is short and that but I am so tired and calling it a night. Have a good one people.




Wednesday, January 16, 2013
So since it has been a while since my last blog I guess I don't know where to start. School has started back up and between work, a toddler who is sick at the moment, and school I have been busy. I have to say that though I have not lost any weight, I haven't moved the scale, I have lost inches though. I am so excited! I like feeling fitter and having more energy. I am working on getting ready for my cancer walk this summer and have a cancer meeting this weekend with my gals. :)
In some sad news my great grandma Ebba has passed at the age of 96. She say 2013 and had meet her great, great grandson too. So she lived a great life I just have mixed feels. She was ready to go and the dementia was just eating away her memories.
I have so much to right but little man just got sick on the floor.... :( Write soon I hope.





Monday, December 17, 2012
I know that all over the news is the senseless killing of children and teachers in CT. I was at work when I was told and the whole day we spent just being kinder to our customers and smiling when most of us who are moms wanted to rush home to our child. I am scared about what could happen at my son's daycare since it is connected to a school that goes up to 8th grade. Now I am just tired about hearing about gun laws and banning them. You do that than you might as well prepare for a war with those who will not register a gun. Harder ways to get a gun, yep I am all for that, I just know from what I have learned in classes.

I came home and just hugged my son for over an hour. Just kissing him because I am so blessed to come home to him. My heart aches for those mothers and fathers, along with their families. The ache I feel is nothing compared to them.

I have been so shaken by this that I just haven't kept up track with my weight and that. I just try to figure out where this world started to go to hell? I mean, i don't even remember as a child hearing about this stuff, or worrying about it really in high school. I know that the world today is more selfish, stuck up, and just plan rude. I worry about my son now growing up in today's world.

So how do I go about protecting him? I can't. That's the thing. I need to allow some things to happen to him but be a mother bear where i can protect him. I know about bullying and cyber hate. I know about being threatened and abused, and I know about drugs/sex/and pressure. But now I fear putting my son in school, and prescriptions drugs damaging him, or even being anit social because he is to obsessed with being on the newest technology toy.

I guess this is a downer blog.





Sunday, December 02, 2012
So things have been busy and I finally have a moment to breathe. Work has been great and I am starting to get into the toning phase of my work out at home. The walk is in August but I don't know if I am doing the Avon, or the Komen walk. I am excited to do either one but come feb I will be signed up for one. :)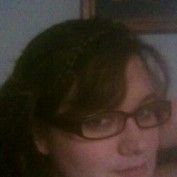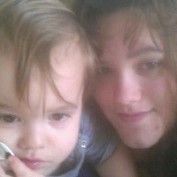 My son had the croup again but he goes to daycare so it's expected he will get something. But other than that I have been enjoying life. I have been eating less calories and burning the same and today I looked in the mirror and was so surprised I had my hour glass figure again and that my arms are starting to slim down and tone up. My work seems to be finally showing.

I guess I can say that I went out this saturday with Greg from one of my classes and he just had fun. Lot of laughing which we both needed. And There is someone I am interested in who is starting to work out with me. It's nice when you find another parent that wants to get in shape. So it's nice. Guess you can say I have been in some good favors with cupid lol.

Today I was playing with my son and getting so much more done. I am so surprised with how much energy I have now. I even have a handful of people who are willing to help with donations for my walk. I am doing this for not only my aunt with her fight but for myself, my mom, my family, my son, and everyone out there that this has touched.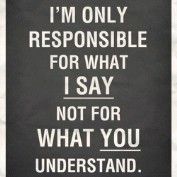 I have been fighting my depression at times and some people but it's life I guess. I just got fed up and told them that I am not responsible for how you feel about my words. I am responsible for what I am saying. If that hurts you than maybe you need to get thicker skin. I am really proud of the woman I am becoming and that I just don't cower anymore. I want to make a difference and be an example for my son.

Other than that I am still looking for anyone that wants to go for walk in my areas and workout when they can. Or hell even share recipes.

I hope that I can finally have some time to go through this site and edit more. Comment back on people who comment on mine and send me some good vibes. Thank you ladies! :)

I do want to share this in case it helps anyone else. I take vitamin D3 1500 on a daily bases and it improves my mood. I know you can get it from a multivitamin but I honestly feel like you never get enough son especially in winter and it just perks me right up.
Have a great night!





Friday, November 23, 2012
I am.excited!!! I am waiting for my package for the Susan G Koman walk. My gals and I are getting ready for next year's one. I have lost four more pounds so yay!!! Now I am toning and I love piloxing which is great for my back and arms. I got a new job and have been fighting off the seasonal blues so far. Almost on break so I can add the infor on what I have done so far. Sorry writing this fromy phone.



1 2 3 Last Page

Get An Email Alert Each Time CHANGINGKARMA Posts