| | |
| --- | --- |
| | CHANETC's Recent Blog Entries |


Thursday, September 11, 2008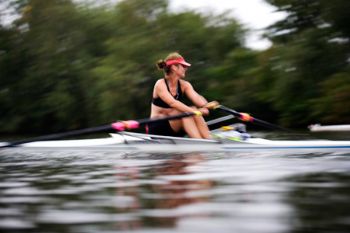 8 Ways to Protect Your Knees
How to keep these precious joints from developing osteoarthritis and other injuries

By Sarah Baldhauf
Posted September 11, 2008

Nearly half the adults in America will develop osteoarthritis by the time they're 85, and obesity will be the main culprit. You can protect your knees by staying active and strengthening the right muscles—at any age—but take these precautions:

Lighten the load. Simply walking around puts pressure equal to three to five times your body weight onto your knees, and toting around extra pounds makes the burden even worse. Excess weight on your knee joints may accelerate osteoarthritis, the degeneration of the joint, so shed some of those pounds!

Work all the muscles. Strengthening and flexibility exercises can build up muscles to stabilize the knees—but don't bulk up one group and forget about the others. Most important are the quads (front of thigh), hamstrings (tendons and muscles behind the knee and thigh), and hip abductors and adductors (outer and inner thighs, respectively).

Pick your sports. Rowing, cross-country skiing, and cycling are knee-friendly activities because they are low impact and don't encourage twisting.

Put it on ice. Don't ignore a tweak or strain, no matter what sport you take up. This is a simple way to reduce inflammation and pain.

Avoid rotation of hips and knees. Jumping and slowing down from a run—common to many exercises—seem to be particularly bad for the knee's ACL (anterior cruciate ligament). Land with joints aligned so that hips are over knees, knees are over ankles, and ankles are over toes—but with some give to the joints. Young female athletes who play sports like soccer and basketball tend to injure their ACL five to eight times as often as young male athletes.

Beware the up and down. Running in hilly terrain can put particular strain on tendons in the knees. Pay attention to clues that your knees need a rest—or at least a flatter course.

Cross-train. Overuse is the slow and steady way to knee injuries. Opt for a range of varied activities by alternating workouts. If you run, for example, alternate with cycling to use different muscle groups.

Brace yourself. Braces typically don't prevent injury, but if you're rehabbing an old injury or are trying to prevent repeated tears or strains, having your doctor fit you for the right brace may be in order.

From: U.S. News and World Report






Thursday, September 11, 2008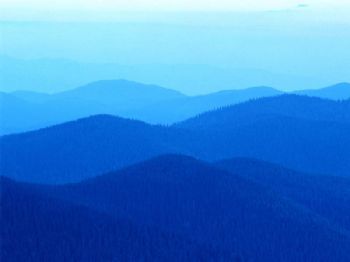 The Way of the Peaceful Warrior
"Humility comes from seeing our achievements in the proper perspective. No one is better; no one is less. We're all simply being who we are."
- Dan Millman

The Laws of Success
"The Law of Change: Change is inevitable. Because it is driven by expanding knowledge and technology, it is accelerating at a speed never seen before. Your job is to be a master of change rather than a victim of change."
- Brian Tracy

Words of Wisdom
"The human soul needs actual beauty more than bread."
- D.H. Lawrence

Power of Gratitude
"Positive practice: Create a morning or evening gratitude ritual. At the same time every day, spend some time focusing on the things you're grateful for. It doesn't really matter how you do it, just so you spend some time and focused attention on gratitude every day."
- Mike Robbins





Wednesday, September 10, 2008
In the new research*, part of the ongoing Finnish Diabetes Prevention Study, scientists followed 522 middle-aged overweight men and women who had impaired glucose tolerance.

Half of these pre-diabetics, the control group, were given standard care. At the study's start, they received general advice, both written and oral, about diet and exercise.

More vegetables, fruits, whole grains
The other half, the intervention group, received regular personalized guidance from nutrition and exercise professionals over the course of three years. They were counseled in practical, easy-to-implement ways to lose at least 5% of their body fat by including more vegetables, fruits, and whole grains in their lives, and by choosing low-fat/nonfat daily foods and lean meat over fattier options.

More exercise
The intervention group was also given personalized exercise coaching. The goal: exercising at least 30 minutes every day.

Reductions in metabolic syndrome
The results? After 3.9 years, reported lead investigator Dr. Pirjo Ilanne-Parikka and colleagues, "we found a significant reduction in the prevalence of metabolic syndrome in the intervention group compared with the control group and in the prevalence of abdominal obesity."

The intervention group was four times more likely than the control group to see reductions in the metabolic syndrome, a cluster of diabetes risk factors that include high triglycerides, low HDL good cholesterol, high blood pressure, elevated fasting blood sugar, and abdominal obesity (a waist of 40 inches or more for men and 35 inches or more for women).

Reversal of the metabolic syndrome would not only decrease the risk of diabetes but should also "reduce risk of cardiovascular disease in the long run," concluded the authors.

* Diabetes Care, 2008; 31: 805.









Wednesday, September 10, 2008
The Way of the Peaceful Warrior
"With practice, we can develop expertise or even mastery in one or another skill area— but even more impressive is a demonstration of kindness and compassion."
- Dan Millman

The Laws of Success
"The Law of Optimism: A positive mental attitude is essential for success and happiness in every area of life. Your attitude is an expression of your values, beliefs, and expectations."
- Brian Tracy

The Power of Appreciation
"Positive practice: Share your gratitude with others. The practice of gratitude sharing can be done at any time with any group of people. Sometimes it helps to give a specific question: What is something you're grateful for from today? About your job? about your family?"
-Mike Robbins

Proverbs
"The righteous eat to their hearts' content, but the stomach of the wicked goes hungry."
- Proverbs 13:25 NIV
(Lifestyle changes versus "diet"?)







Tuesday, September 09, 2008
Finding victory in the small stuff

Do your dreams seem far away? Does the distance between you and the finish line deflate your motivation? Often we forget that goals and dreams are not achieved overnight, but rather in a series of small steps. Progress towards your goals should also be counted as victorious! Stop looking at the end result to bring you the greatest joy. Instead, celebrate the ways in which your life is gravitating towards that desired result. Nothing is guaranteed in life, so make the most of each day and persevere. Remember that the small things in life build up to the bigger ones.

From: SPARKmail

If we are to ultimately be successful, it is not the end result, weight loss, for example that we have to focus on, but the process of achieving that and the learning curve we must go through to change our lifestyles so that when we ultimately achieve our goals, they will be permanent and an integral part of our life, not just a punishing sacrifice that we look forward to abandoning as soon as our goal is achieved. This is the yo-yo pattern that leads to loss, more gain, loss and even more gain, etc. Many of us have experienced this cycle in our lives because while we want to keep our eyes on the prize, we must practice everyday just like any athlete who wishes to achieve a great goal.







First Page
1
2
3
4
5
6
7
8
9
10
11
12
13
14
15
16
17
18
19
20
21
22
23
24
25
26 27 28 29 30 31 32 33 34 Last Page

Get An Email Alert Each Time CHANETC Posts