| | |
| --- | --- |
| | CHANETC's Recent Blog Entries |


Thursday, August 28, 2008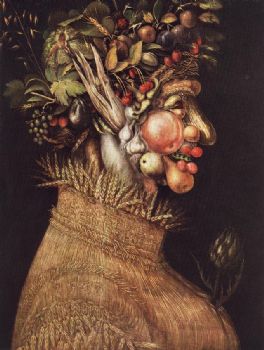 CAFFEINE BLOCKS INSULIN

Gabe Mirkin, M.D.


A survey reported in JAMA showed that drinking coffee reduces risk for developing type II diabetes, but other studies suggest that once you have diabetes, drinking coffee may be unwise.



A report from the Netherlands showed that caffeine in coffee raises blood sugar levels. Diabetics suffer blindness, deafness, heart attacks, strokes, kidney failure, burning foot syndrome and many other serious side effects, and all are caused by a high-rise in blood sugar after meals. Anything that raises blood sugar levels too high increases cell damage in diabetics. This study shows that caffeine raises blood sugar levels by causing the body to put out large amounts of adrenalin that makes cells less responsive to insulin.

When caffeine was removed from the coffee, blood sugar levels did not rise higher than normal. On the basis of this study, diabetics should drink decaffeinated coffee, rather than one with caffeine, in addition to severely restricting sugar-added foods, bakery products, pastas, fruit juices and they should eat root vegetables and fruits only with meals.

Canadian researchers writing in Diabetes Care showed that caffeine significantly reduced insulin sensitivity. In another study in the same journal, scientists from Duke University Medical Center reported that drinking coffee could upset a diabeticís ability to metabolize sugar.

Blood sugar levels are supposed to rise after you eat. To keep your blood sugar levels from rising too high, your pancreas releases insulin. The researchers found that taking caffeine causes blood sugar and insulin levels to rise even higher after meals. If your blood sugar rises too high, sugar sticks to cells. Once sugar is stuck on a cell membrane, it cannot be released and is converted to a poison called sorbitol which destroys that cell. High levels of insulin constrict arteries to cause heart attacks and act directly on the brain to make you hungry, on your liver to make more fat, and on the fat cells in your belly to pick up that fat. If these studies are confirmed, diabetics will be advised to restrict coffee as well as those foods that cause the highest rise in blood sugar after meals.

Caffeine can decrease insulin sensitivity in humans. Diabetes Care, 2002, Vol 25, Iss 2, pp 364-369. GB Keijzers, BE DeGalan, CJ Tack, P Smits. Smits P, Univ Nijmegen, Med Ctr, Dept Pharmacol Toxicol 233, POB 9101, NL-6500 HB Nijmegen, NETHERLANDS

JAMA, July 6, 2005

Diabetes Care, March 2005

Checked 8/8/08






Sunday, August 24, 2008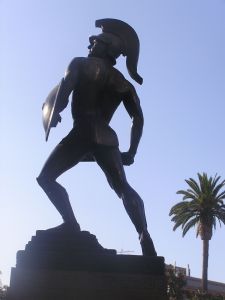 I decided to use a new image for my Spark Message Posts. I selected Tommy Trojan from my alma mater, the University of Southern California. I selected this image as I used to pass it every day when I was in school. It was in the middle of the campus. Despite USCís prowess as a football school and now with its womenís rowing team doing extremely well, I was never a sportís fan when I was in school. I chose USC because it did not have a language requirement or a PE requirement. I had struggle with language in high school and although I was an A student, I had no interest and didnít feel that I had any talent with them. (My son speaks French, German, Spanish, and English fluently, because unlike his dad, he loved studying languages and had a real talent for it.) USC didnít have a physical education requirement either. I had two varsity letters in water polo, although I never went in the pool. I hated PE and a history teacher who was sensitive to my dislike was the water polo coach and invited me to manage the team for two years.

So what does this all have to do with Tommy Trojan? I started working out seriously two years ago as a result of making a decision to become healthy. I was 60 years old at the time and now I am 62. I have made many gains in strength and discipline in working out and now enjoy rowing, have competed on winning international virtual teams as the top of the teams and now I enjoy strength training and cross training on a stationery bike. Tommy Trojan is a symbol for me of taking back the previous 40 years that I have been mostly sedentary and becoming fit and healthy.






Saturday, August 23, 2008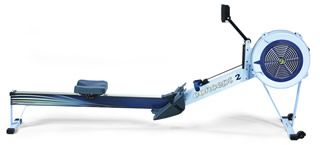 I had a good week of exercise: three sessions of strength training done in a circuit, with one day of rowing high intensity intervals and the two days of rowing and bicycling, along with rowing on the strength training days.

On Friday, I was sitting in a chair and bent over to pick up a business card and the chair rolled out from under me causing me to fall on my butt to the floor. This wasnít a problem, but my back came down hard against the edge of the curved plywood base of the chair seat. I managed to get through the work day and even went to the gym with my wife, but when I sat down on the rowing machine, I found it difficult to lower myself and I could only row for 3 minutes without back pain. I switched to the recumbent bike as I felt that my limited movement would make the upright difficult and painful to mount. I rowed for one 33 minutes and left the gym. I had planned for today, Saturday to be a rest day and after a good nightís sleep aided by a muscle relaxant, I decided that sleeping in and letting my body to recover itself was the wisest thing to do.

Hopefully, by tomorrow, I will fill well enough to row again, but if it is a problem, I will do my workout on the recumbent bike and resume my strength training on Monday, assuming all is well with my back.

The good news is that as a result of a 6-7 exercise program that I started almost 2 years ago; my body was able to take the fall with only some bruising and not something more traumatic. My muscles are strong and my bones are dense, so a little rest will put me back in the exercise game for next week and reinforces the benefits of daily exercise.






Wednesday, August 20, 2008
Power of 10: The Once-A-Week Slow Motion Fitness Revolution (Harperresource Book)is an excellent book that describes an exercise program using Nautilus and other fitness machines with a routine that can be done one time a week or broken into two exercises, twice a week. The point of this is to make your stronger, have less body fat, and not spend hours in the gym.

I use a modification of this program with an "A" routine on Monday, rest or rowing and bicycling on Tuesday, a "B" routine on Wednesday, rest or row and bike on Thursday, "A" on Friday, Interval training on Saturday, and rest on Sunday. It exercises all of the muscle groups, it is aerobic if done as a circuit, and if you are a woman, if won't bulk you up, because you lack the natural amount of testosterone, which is necessary for "that bulked up look".

What I like about this book is that it gave me an understanding of the equipment that is found in a typical gym, something that my Personal Trainer did not do. He was a waste of money, but this book gave me a program that had been validated by university research by Nautilus. It was originally developed for octogenarian women to help reverse osteoporosis and it did so much more for them. They increased in strength and mobility much faster than anyone ever thought that they would be able to achieve. Because it used machines, it was safe. You cannot try to lift too much with a machine, it just won't move. I have modified if for my own use but I respect the 48 hours of rest periods between work outs so my muscle have sufficient time to recover. I also don't go as slow as he recommends (a count of 10), but I do make an effort to lift and lower weights slowly (1, 2, 3, 4) and not to use momentum, which can be hard on your connective tissue, even if your muscles can handle it.

In addition to this book, which is available through Amazon's used book section for under $3.00, there is a lot of information on SparkPeople in articles on weight training. The one fact that seems to be missing from all of these articles is that while Aerobics burns more calories while you are doing the, this effect last for 15 to 30 minutes, while weight training, if done correctly last up to 48 hours. If you do strength training as a circuit, it is also aerobic and will match other forms of aerobic exercise in calories burned while doing it, but it will have the longer after burn effect. Also, as you build new muscle, the muscle increases your basal metabolism so that you will lose fat just to feed the new muscle.

Good luck in achieving your goals!









Monday, August 18, 2008
An exciting report from the University of Washington in Seattle shows how exercise prolongs lives (Exercise and Sport Sciences Reviews, April, 2007). The leading theory for aging is that mitochondria produce oxidants that damage the DNA in cells to shorten life. Mitochondria are parts of cells that convert food to energy. They function by stripping off electrons and protons from food to produce energy. When they do this, they end up with free electrons that eventually attach to oxygen, which produces free radicals that stick to genetic material in cells to cause permanent damage.
As you age, your muscles lose mitochondria and those that remain become smaller so that they produce far more free radicals. Anything that increases the size or number of mitochondria makes them function more efficiently so they produce fewer free radicals. This recent review shows that exercising as you age actually prevents loss of mitochondria and can even make them larger so they produce fewer oxidants.
This report is particularly significant because a recent survey of the world's literature in the Journal of the American Medial Association (February 28, 2007) showed that there is little evidence that taking antioxidant supplements prolongs life, and
they may even shorten life. Apparently it is necessary to avoid
production of oxidants, not just to take antioxidants as a corrective measure. On the basis of these studies, if you do not already have a regular exercise program, check with your doctor for
approval and get started.

Reports from DrMirkin.com




First Page
1
2
3
4
5
6
7
8
9
10
11
12
13
14
15
16
17
18
19
20
21
22
23
24
25
26
27
28 29 30 31 32 33 34 Last Page

Get An Email Alert Each Time CHANETC Posts