| | |
| --- | --- |
| | CHANETC's Recent Blog Entries |


Saturday, January 01, 2011
Virtual Team Challenge
The Virtual Team Challenge (VTC), runs every year from January 1–31. Follow the directions below to participate!
The Details

Each team completes as many meters as they can collectively between 12:00 a.m. January 1 and 11:59 p.m. January 31.
This is a team challenge. You must belong to a team to participate. This is not the same as your club affiliation in your profile. See "Information for Team Members" below.
Teams must consist of at least two (2) people.
Important: Complete the following tasks by January 15 or your team will not be enrolled in the challenge and/or your team members' meters will not count for the challenge:
Your team must be enrolled in this year's VTC. (See the Team Administration page for details.)
All team members must be added to your team.
Team members who have their own logbooks must indicate in their logbooks that they are actively participating in the current challenge. (See the Team Member page for more information.)
Team members may only be deleted from the team before midnight ET on January 15. No team members can be deleted after January 15.
Meters must be entered online. Because of the large number of participants in the challenge, we cannot accept results via phone, fax or email. We suggest that any members who have access to the internet create their own profile so that they can enter their own results.
Meters completed each week should be entered no later than midnight on Friday of that week. This works on the honor system. It makes it fair and fun for everyone if you can watch the progress of the teams that you are competing against.
Indoor rower and SkiErg meters only (no on water or on snow meters please).
Deadline for entering meters: February 3, 2011 by midnight ET.
Who Can Participate

Virtual teams (not based on or around a specific physical location) can be made up of anyone from anywhere who wants to participate—friends, family, co-workers, old schoolmates, rowing teammates, and so on. Teams can also be real "clubs" with a physical location. Team captains will be asked to indicate their club division when registering their team for the first time. The choices are:
Corporate fitness
Correctional facility
Fire/rescue/police
Health club
JCC
Medical facility
Military
Rowing club
School/university club
Virtual
YMCA
There will be separate Honor Boards for each club division, so you can compare your club's performance with other similar clubs. Team standings in all divisions will be posted online throughout the duration of the challenge.
Incentives and Rewards

Anyone who participates in the challenge is eligible for the following incentives and rewards, regardless of how many meters are completed:
A free downloadable certificate of achievement
A free downloadable heat transfer for making your own Virtual Challenge T-shirt
Access to the Virtual Team Challenge shop at our third-party fulfillment vendor
Inclusion on the Virtual Team Challenge Honor Board—a list of all the teams and team members participating in the challenge. (If you prefer not to have your name listed, you can set this preference in your Online Logbook.)
Team Support

Instructional posters are available through the Concept2 CTS Brochure Request page for all US and Canadian participants.
Information for Team Members

Please visit the Team Member page for more information on how to join a team.
Important: Team members need to confirm they intend to take part in each challenge. Visit the Team Member page for more information.




Tuesday, December 28, 2010
I found a way to succeed in 2010. I discovered the Hippocrates Health Institute Program and immediately started losing weight. I was stuck at 315 pounds despite doing over an hour of exercise every day on the rowing machine. I had refused to diet, per se, but I had wanted to discover a lifestyle that I could follow without weighing food, counting calories and all of the other tedious exercises that often go with a diet. I had made great changes in my eating habits, but it was not until I discovered that eating raw vegetables and a small amount of fruit along with lots of sprouts was very satisfying. My secret was to make very tasty salad dressings with all of the flavors that I enjoyed in less healthy foods. My basic salad is made of an assortment of vegetables that I cut up and marinate in an extra virgin olive oil dressing with lime juice, water, black pepper, soy sauce, Cajun spice, turmeric, raw sesame seeds, a generous amount of home made garlic pesto, and granulated dulse. I chop up such vegetables as red bell pepper, onions, carrots, cabbage, broccoli slaw, daikon radish, etc. and pour a generous amount of salad dressing over this to allow it to marinate. I put a liberal amount of baby spinach, mache, sprouted pea greens, and mung bean sprouts in a large salad bowl and add the marinated vegetables on the top and mix. I added sliced raw mushrooms for lunch today and I sometimes add other sprouts, depending upon what is available. What makes this satisfying to me is that I like spicy food and I can add whatever spices I like to make up for tasty and tempting foods like pizza, which are just dough with spices on top. By making this every day I can vary the flavor from meal to meal. I sometimes add sesame tahini or raw almond butter to the dressing which I might then sweeten with stevia for a variation. I have this for lunch and for dinner, creating it from fresh washed bags of organic greens from the market. I find that I can lose a pound a day by just sticking to this program and exercising. It is so effective, that I can take a meal or even a day off and go back to the program and lose whatever gain I may have had. It is delicious, because I am making it to my taste and it has the variety that I crave.





Thursday, December 16, 2010
Dr. Gabe Mirkin's Fitness and Health E-Zine
December 19, 2010

Exercising on an Empty Stomach Can Both Prevent and Treat Diabetes

One of three North Americans will become diabetic because
they eat a high-calorie, high-fat diet that *blocks insulin
receptors *to prevent cells from responding to insulin (insulin
resistance) *to cause high insulin levels *that constrict coronary
arteries *to cause heart attacks. Failure to respond to insulin
causes *high blood sugar levels *that cause sugar to stick to cell
membranes *to permanently damage the affected cell *to cause
blindness, deafness, heart attacks, strokes, amputations and all
the terrible side effects of diabetes.
After just a few days on a high-calorie, high-fat diet,
cells fail to respond adequately to insulin, blood sugar levels
rise, fat deposits in your body, even in muscles, and you gain
weight. This causes your muscles to start to lose their ability
to store glycogen, the major source of efficient fuel for exercise,
and you tire much earlier during exercise.
If you exercise vigorously BEFORE breakfast, you can
reduce and even prevent these side effects. Exercising after
fasting prevents fat from being deposited in muscles and helps
muscles to make more stored sugar (glycogen), the primary efficient
fuel for exercise. A study from Leuven, Belgium shows for the first
time that "fasted training is more potent than fed training to
facilitate adaptations in muscles, and to improve whole-body
glucose tolerance and insulin sensitivity" (Journal of Physiology,
November 2010). So you are able to exercise longer and harder.
If you do not exercise during this period, you gain none of these
benefits. If you exercise after eating, these benefits are reduced
markedly (Physiology, April 2005).
When you exercise after fasting, you burn primarily your
own body fat for energy. The fat is removed from fat cells and
muscle cells. Muscle enzymes burn fat more efficiently and clear
further fat from your muscles and fat cells to make your cells
more sensitive to insulin. This reverses the cascade described in
the first paragraph.
However, fasting before exercising harms training and
competitive performance in athletes. The limiting factor to how
fast you can move your muscles is the time it takes to move
oxygen into muscles. When you fast before exercising, you burn
more fat and less sugar. Since sugar requires less oxygen than
fat to be converted to energy, your needs for oxygen are greater
to burn fat. This slows you down and tires you earlier.
The basic research that showed how muscles convert sugar
to energy was done in the 1930s by Diana's father, professor
Donald Purdie of Cambridge University in England. He worked
with Hans Adolph Krebs, who won the Nobel Prize for Physiology
or Medicine in 1953.
It is not established whether athletes should train on a
low carbohydrate diet to teach their muscles to burn sugar more
efficiently. This would help them to compete at a faster pace.
Several studies show that training after fasting increases enzymes
that turn sugar into energy. However, training with reduced sugar
stores (glycogen) can limit workouts, and this may counteract the
gains of fasting before working out. www.DrMirkin.com





Monday, November 01, 2010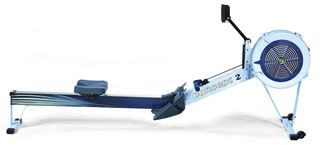 Dr. Gabe Mirkin's Fitness and Health E-Zine
October 31, 2010

Special issue: In last week's eZine I explained why intense exercise is necessary for both
• maximum health benefits of exercise, and
• maximum speed and endurance in athletic competition.
This week's issue describes how to use interval training for these benefits.

Cyclists, runners, and almost all other athletes have to move very fast in training to be at their best in competition. However, you can't move very fast over long distances, so athletes use a training technique called intervals in which they move very fast for a short period, move at a very slow pace until they recover their breathe, and then move very fast again and repeat these sprints a few times in a single workout. When you train intensely, you run low on oxygen to cause lactic acid to accumulate in your bloodstream. This makes your muscles more acidic to cause them to burn and you to slow down. We now know that increasing both speed and endurance for competition requires you to train so intensely that you build up lactic acid in practice sessions. This helps the mitochondria, the furnaces in muscles, to burn lactic acid more efficiently for fuel during exercise (AMAA Journal, Fall 2009). In fact, intervals markedly improve endurance for cycling competitions that take many hours and days, because the stronger you are, the less of your maximal effort is needed to get the same pressure on the pedals (Medicine & Science in Sports & Exercise, January 2005).

Duration of Intervals
Athletes in all sports use some variation of long and short intervals. Short intervals take fewer than 30 seconds and because you do not build up significant amounts of lactic acid in that time, often you can do as many as a hundred repeats in a single workout.

Long intervals usually take two to three minutes and are very damaging to your muscles. Because you feel burning in your muscles and become very short of breath for an extended period of time, you can do only a few of these in a single workout. The longer the work/rest interval, the greater the muscle damage, utilization of oxygen and sugar, and using up of muscle glycogen (Journal of Sports Science, August 2005). Athletes in all sports that require endurance usually do both long and short intervals to help them exercise intensely longer.

Short Intervals
You can do a lot more short than long interval workouts in a single workout. Intervals that last more than 30 seconds build up so much lactic acid that you get burning over a long duration that causes significant muscle damage. Short intervals between 10 and 30 seconds can markedly improve all aspects of speed and endurance (European Journal of Applied Physiology, September 2010). Since shorter intervals cause less muscle damage, beginners can start out by doing short intervals as short as six to ten seconds. Thirty-second intervals give you a better training effect and recovery during competition than six-second intervals (American Journal Physiol Regul Integr Comp, December 28, 2006).

Long Intervals
Most athletes do long intervals of two to three minutes. Intervals longer than that cause so much muscle damage that muscles take far longer to recover for the next hard workout. Many athletes do intervals lasting much longer than three minutes, but these very long intervals cause so much muscle damage that they do not do them more often than every few weeks.

Duration of Rest Between Intervals
The shorter you rest between intense intervals, the longer it takes to recover (Medicine & Science in Sports & Exercise, August 2005). Conditioned athletes doing four-minute intervals usually can recover for their next interval within two minutes (Medicine & Science in Sports & Exercise, September 2005).

Therefore most athletes slow down long enough to
• recover their breath,
• slow down their breathing, and
• relieve the burn in their muscles.

Then they do their next long interval. Most athletes start their next interval before complete recovery of heart rate and breathing rate. They should not do the next interval when muscle burning is still present. They usually terminate a workout when muscle burning or soreness persists.

Runners and cyclists often use heart rate monitors or a clock to determine when their heart rate has dropped low enough to start their next interval. Weight lifters usually wait for their bodies to "feel" recovered. Athletes learn their ideal interval rest duration during a workout through trial and error. You can use whatever yardstick for recovery from each interval you like, but if it takes you longer than two days to recover from an interval workout, you are probably exercising too intensely, doing too many repetitions, or not taking a long enough interval rest.

How Often to Do Intervals
Every time you do intense interval training, you cause a tremendous amount of damage to your muscles. Obviously it takes time to heal. If you try to do an interval workout again before your muscles have recovered, you put yourself at high risk for injuries and also impair your training because you can't train fast on damaged muscles. As a general rule, the only sport in which athletes try interval training more often than three times a week is swimming. Most athletes in most sports cannot recover faster than 48 hours from intense interval workouts. In sports such as running or cycling, competitive athletes do not improve by increasing their volume of low intensity exercise without also using intense training. Furthermore with interval training, many athletes have to decrease the volume of their slow recovery workouts done on the days after interval workouts.
Avoiding Over-training
Going out and exercising slowly over long distances will not give you much endurance unless you also exercise intensely once or twice a week at much shorter distances. A person can run a marathon or ride a bicycle century much faster by training fast two or more times a week. The most common mistake made by endurance athletes is to exercise so much that they can't maintain their speed training on their hard interval days. This is often seen in runners or cyclists who perform so many miles per week that their fast workouts end up much slower than they should be.

Scientists used to think that the primary cause of muscle fatigue during endurance exercise was running out of glycogen, the sugar that is stored in muscles. They now know that cumulative fatigue and soreness that does not go away are caused primarily by damage to the muscle fibers. The best way to protect muscle fibers is to strengthen them by exercising against increasing resistance by running, cycling, skiing or skating faster once or twice a week. However, every time that you exercise more intensely, your muscle fibers are damaged, so you have to allow time for recovery by exercising slowly the rest of the time.

How to Include Interval Workouts in Your Exercise Program
If you want to gain the endurance to walk, run, swim, cycle, skate, ski or dance for an extended time, pick two days, say Tuesday and Thursday, for speed and the rest of the time for less intense recovery workouts or days off.

On Tuesday, warm up and then start an interval workout by doing five-second intense intervals followed by a marked slowing of your breathing and complete disappearance of muscle burning. Only then should you start your next short interval. When your muscles start to stiffen or the muscle burning takes a long time to go away, you must stop your workout. Otherwise you may take weeks to recover from that workout. After many months, you will become stronger and you can try to work up to the point where you can do lots of 30 second intervals in a single workout.

On Thursdays, start out the same way as your Tuesdays but then try to work up to the point where you can do repeat bouts of sustained exercise for two minutes. Rest until you recover your breath and the muscle burning disappears, and then repeat these fast two-minute intervals three to eight times. Of course, these long intervals will be significantly slower than your short intervals.

WARNINGS: INTENSE WORKOUTS CAN KILL PEOPLE WITH BLOCKED ARTERIES.
Before you start a new exercise program or increase the intensity of your program, check with your doctor.

Always stop exercising, particularly in interval workouts, as soon as you feel pain in one area that worsens with continued activity. Always stop a workout if you don't feel good. Never take an interval workout, or do any intense exercise, when your muscles are sore from a previous workout. On recovery days, exercise at reduced intensity.

www.DrMirkin.com





Tuesday, October 26, 2010
I've modified my lifestyle approach over the years since I've joined SparkPeople. The two common themes that I have maintained are daily exercise and low carbohydrate approach to eating. My low carbohydrate approach has moved from Atkins to Vegetarian Low Carb. Currently, the predominate part of my diet is green vegetables, with onions, red bell pepper and sprouts eaten in salads. I vary the greens and also make Green Drinks. My inspirations have been Brian Clement of the Hippocrates Health Institute, who has written several books on the subject and has run the HHI for about 30 years. My other inspirations are Paul Nison of The Raw Life Health Show, who was also inspired by the HHI and Victoria Boutenko, who writes about Green Smoothies. Recently, I have purchased the Lessons for Healthy Living, a video series of lectures by Dr. Jeff and Andrea Hazim. I'm learning Food Combining principles, the proper time to eat, the times to allow the food to assimilate in our bodies, and the time for elimination, that should not be disturbed by eating. I've also learned that my concept of the amount of protein required in one's diet has been exaggerated. Our diets should be 90% Carbohydrates, 5% Protein, 2% Fat, 2% Minerals, and 1% Vitamins. My weight loss is predictably regular as long as I stay with the program, and slows or stops when I make "exceptions" to my program. I can return to weight loss, just by returning to my program.

I drink a glass of fresh squeezed lemonade sweetened with stevia in the morning. I follow this by eating a piece of fruit or drink an Green Drink and then go to the gym and row on a Concept2 rowing machine, ride a recumbent bike, and/or lift weights on Nautilus Machines. After my workout, I stretch. My workout takes about an hour and one half. I wait until about noon to eat my first meal, which is a green salad, with colored vegetables chopped for color and taste. I make a salad dressing of fresh squeezed lemon or lime juice, extra virgin olive oil, and sea salt or light soy. Sometimes, I use raw almond butter as the base for the salad and sweeten it with stevia. I sprinkle dulse sea vegetable or wrap my salad in 1/2 sheets of Nori as a hand roll. Sea Vegetables are important as a source of minerals for my diet. I'm still eating small sardines in olive oil as a protein source or raw nuts. The sprouts that I regularly eat in my salads are sprouted English peas, pea sprout greens, and mung bean sprouts. I eat a variety of greens, mostly organic spinach, mixed baby herbs, kale, Swiss chard, arugula, and Mache. I often top the salad with one half of an avocado, sliced.

I eat these salads twice a day and never tire of them, as I always make them fresh, use a variety of green and colored vegetables and make variations on the salad dressings. I have lost a total of 75 pounds, 40 pounds most recently with the Living Food Program. My energy level is high and I am enjoying the journey. My cholesterol has moved within the healthy range as has my blood sugar and both are still dropping as I continue my diet and exercise program.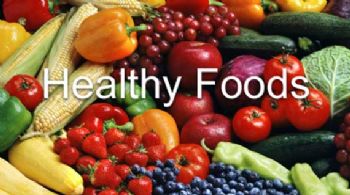 First Page
1
2
3
4
5 6 7 8 9 10 11 12 13 14 15 16 17 18 19 20 21 22 23 24 25 26 27 28 29 30 31 32 33 34 Last Page

Get An Email Alert Each Time CHANETC Posts