| | |
| --- | --- |
| | CHANETC's Recent Blog Entries |


Tuesday, September 30, 2008
Opposites, Practice, Experiences, Love, Security, & Manipulation

The Way of the Peaceful Warrior
"Life calls for an integration of apparent opposites. As peaceful warriors, we need to keep our head in the clouds but our feet on the ground (even when floating in cosmic bliss we are still responsible for remembering our zip code)."
- Dan Millman

The Laws of Success
"The Law of Practice: Whatever you practice over and over becomes a new habit. You can develop the attitudes, abilities, and qualities of happiness and success by repeating them until they are firmly entrenched as part of your personality."
- Brian Tracy

Words of Wisdom
"There are no failures - just experiences and your reactions to them."
- Tom Krause

Affirmations
"Why do I love what I do?"
- Noah St. John, Ph.D.

The Power of Appreciation
"Effective acknowledgment tip: If your motivation for acknowledging someone is mainly self-interested and you're hoping for a particular outcome from that person, it's not authentic acknowledgment - it's manipulation."
- Mike Robbins

Proverbs
"He who fears the LORD has a secure fortress, and for his children it will be a refuge."
- Proverbs 14:26 NIV





Monday, September 29, 2008
Earth & Sky Radio Series
With host Deborah Byrd, Joel Block,
Lindsay Patterson and Jorge Salazar

Medical researchers are refining their knowledge about what keeps astronauts in space physically fit.
Benjamin Levine: We calculated or estimated that – in order to maintain the work of the heart while you're in spaceflight – you'd need to do about 90 minutes of cycling every day to keep the heart at its pre-spaceflight level. But that also is a lot of work. It's a lot of exercise.
That's Benjamin Levine, a medical researcher working with the National Space Biomedical Research Institute.
Benjamin Levine: We looked to the sporting world and asked which athletes have the biggest hearts, the densest bones, and the biggest muscles. And that was a pretty quick answer: its rowers.
Levine said that rowing is a very unique exercise. He said it's like a combination of weight training and endurance training. Plus the blood pressure goes up high with each stroke, so it's a good, solid workout for the heart.
Levine's recent study combined rowing with nutritional support for test subjects spending 5 weeks on bed rest to simulate the effects of reduced gravity on the body. And it appears the rowing regimen does keep the hearts, bones and muscles of astronauts fit, while cutting the time spent on exercise by more than half.
Benjamin Levine: I think that all astronauts would benefit from rowing, but that doesn't mean that all astronauts will like rowing. Honestly, as long as you maintain the work of the muscle, it will maintain its structure and function.
Levine mentioned that this research relates to what doctors call the Postural Orthostatic Tachycardia Syndrome or POTS. This ailment primary affects young women, and it means that, when these women stand up, their hearts pound, they get headaches. The disease can be incapacitating. Currently, an exercise intervention – based on rowing – similar to that studied by Dr. Levine is being tested.
.






Monday, September 29, 2008
Disillusions, Visualizations, Hunger, Love, Attraction

The Way of the Peaceful Warrior
"Those disillusioned with the Western path of external success turn to the Eastern path and inner exploration. The peaceful warrior's way embraces both East & West, flesh and spirit, faith and reason, a peaceful heart and warrior spirit."
- Dan Millman

The Laws of Success
"The Law of Visualization: The world around you is an out picturing of the world within you. The images you dwell upon affect your thoughts, feelings, and behavior. Whatever you visualize clearly and emotionally will eventually materialize in your world."
- Brian Tracy

Words of Wisdom
"The hunger for love is much more difficult to remove than the hunger for bread."
- Mother Teresa

Affirmations
"Why do I love my body?"
- Noah St. John, Ph.D.

The Power of Appreciation
"Positive practice: Speak about what you want, not about what you don't want. Pay attention to what you talk about with others. See if you can shift quickly in your conversations from what you don't want to what you do want."
- Mike Robbins

Psalms
"My soul yearns, even faints, for the courts of the LORD; my heart and my flesh cry out for the living God."
- Psalms 84:2 NIV





Sunday, September 28, 2008
Navigating, Positive Thought & Speech, Learning, Weight, Truth

The Way of the Peaceful Warrior
"When navigating the ocean of spirituality, through worlds of magical thinking, cultivate discernment, critical thinking, and common sense."
- Dan Millman

The Laws of Success
"The Law of Reversibility: Your thoughts and feelings determine your actions, and your actions, in turn, determine your thoughts and feelings. By acting in a positive, pleasant, and optimistic way, you become a positive, optimistic, and enjoyable person."
- Brian Tracy

Words of Wisdom
"That is what learning is. You suddenly understand something you've understood all your life, but in a new way."
- Doris Lessing

Affirmations
"Why do I lose weight so easily?"
- Noah St. John, Ph.D.

The Power of Appreciation
"Positive practice: Speak about yourself in a positive way. The first step is to notice the negative things you say about yourself out loud and stop. Then see how often you can speak about yourself and your life in a positive way. This isn't about bragging; it's about appreciating yourself and using the power of your words."
- Mike Robbins

Proverbs
"A truthful witness saves lives, but a false witness is deceitful."
- Proverbs 14:25 NIV





Sunday, September 28, 2008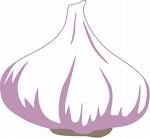 I joined SparkPeople to improve my health not to discuss politics. I don't think that political discussions have any place on SparkPeople. Let there be a PoliticalPeople site for those who wish to debate who is the best candidate, repeat all of the internet gossip and lies about each candidate. There are plenty of outlets for political expression: TV, Radio, Newspapers,Internet Blogs, etc.

i just left one site that became an example of what happens when politics is brought up. Everyone's prejudices and preconceptions are repeated ad nauseum and no one is really interested in the truth, just declaring their point of view.

Life has enough stress for me to find what I hoped was a refuge from political discussion to turn into a soap box for informed and uninformed opinions. it saddens me and it make me upset, needlessly.

I left a church that I really loved because the interim pastor decided that church was a good place to share his political philosophy. It was not the reason that I was there. The prior pastor probably shared the same point of view, but he realized that there was a time and a place and the church, like SparkPeople is not the place for politics.


First Page
1
2
3
4
5
6
7
8
9
10
11
12
13
14
15
16
17
18
19
20 21 22 23 24 25 26 27 28 29 30 31 32 33 34 Last Page

Get An Email Alert Each Time CHANETC Posts