| | |
| --- | --- |
| | CHANETC's Recent Blog Entries |


Thursday, September 25, 2008
Dear Dr. Mirkin: Why do so many people fail to keep weight off after they diet?

A new study shows that older people who diet without exercising lose huge amounts of muscle. When weight loss was combined with exercise, they did not lose muscle ( Journal of
Applied Physiology. October, 2008). Loss of muscle slows
metabolism even further because larger muscles burn more calories at rest.
In this study, elderly sedentary people were placed in three groups: 1) Diet only, 2) exercise only, 3) diet and exercise.
Those who dieted and exercised for four months lost more fat and less muscle than those who only dieted. Most of the exercisers chose to walk on a treadmill, which is not a very vigorous endeavor.
This also explains why losing weight repeatedly through dieting shortens a person's life span. Many people go on diets and lose weight, quickly regain their lost weight and then go on a diet again. These people then become fatter at the same weight because they have lost so much muscle. Therefore at the same weight, they have fuller fat cells. Full fat cells produce immune stimulant called cytokines that turn on a person's immunity continuously to cause inflammation, which increases risk for cancers, heart attacks, strokes, diabetes and other harmful diseases .
DrMirkin.com




Wednesday, September 24, 2008
Now, Character, Emotions, Happiness, Listening, & Thoughts

The Way of the Peaceful Warrior
"There is only this present moment. When one fully understands this moment, thereís nothing else to do, nothing else to pursue."
- Dan Millman

Character
"Hard work spotlights the character of people. Some turn up their sleeves, some turn up their noses and some don't turn up at all."
-- Sam Ewing, Writer

The Laws of Success
"The Law of Emotion: You are 100-percent emotional in everything you think, feel, and decide. You decide emotionally and justify logically. No one makes you feel anything. It is how you react and respond that determines your emotions."
- Brian Tracy

Words of Wisdom
"Life would be infinitely happier if we could only be born at the age of eighty and gradually approach eighteen."
- Mark Twain

The Power of Appreciation
"Effective listening tip: Engage with the person. Ask questions and make comments."
- Mike Robbins

Proverbs
"A simple man believes anything, but a prudent man gives thought to his steps."
- Proverbs 14:15 NIV





Tuesday, September 23, 2008
"Self-image sets the boundaries of accomplishment."
-Maxwell Maltz, Author

The Way of the Peaceful Warrior
"We cannot control the outcomes; only our efforts. By making the effort, we increase the likelihood of achieving our goals. So do your best; let life handle the rest."
- Dan Millman

The Laws of Success
"The Law of Integrity: Happiness and high performance come to you when you choose to live your life consistent with your highest values and your deepest convictions. Always be true to the very best that is within you."
- Brian Tracy

Words of Wisdom
"It's easy to fool the eye but it's hard to fool the heart."
- Al Pacino

The Power of Appreciation
"Effective listening tip: Let people finish their statements."
- Mike Robbins

Psalms
"Let heaven and earth praise him, the seas and all that move in them."
- Psalms 69:34 NIV












Monday, September 22, 2008
Prioritize, Act, Persist, Truth, Donít Multitask, & Be Rewarded

The Way of the Peaceful Warrior
"I learned that we can do anything, but we can't do everything... at least not at the same time. So think of your priorities not in terms of what activities you do, but when you do them. Timing is everything."

"Take a fresh look at what you can, and cannot, control: We have little control over arising thoughts or passing emotions; we can only control our actions."
- Dan Millman

The Laws of Success
"The Law of Persistence: Your ability to persist in the face of adversities, setbacks, and disappointments is your measure of your belief in yourself. Persistence is the iron quality of success; if you persist long enough you must eventually succeed."
- Brian Tracy

Words of Wisdom
"If you shut your door to all errors truth will be shut out."
- Rabindranath Tagore

The Power of Appreciation
"Effective listening tip: Be present and fully engaged - don't multitask."
- Mike Robbins

Proverbs
"The faithless will be fully repaid for their ways, and the good man rewarded for his."
- Proverbs 14:14 NIV










Monday, September 22, 2008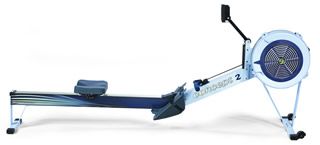 Row, Row, Row Your Boat (Or Machine)
The Better Life Experts | September 22, 2008


Rowing is an exercise that is often overlooked as a way to work the whole body aerobically and strengthen upper torso muscles. A rowing machine, rather than a real boat, has many advantages, especially for beginners. Many gyms or health clubs have rowing machines and rowing has the advantage of exercising the whole body with virtually no impact to the skeletal system.

Although rowing is performed in the seated position, it still works both lower and upper body as well as abdominal muscles. A solid rowing workout at a moderate pace can burn about 270 calories in 30 minutes (based upon 160 lb. person). Many rowing machines have the added benefit of showing stroke rate, heart rate, distance, duration and calories burned.

For those of us who recognize the need to exercise but lack motivation or are bored with the usual gym machines, try rowing Ė you just may enjoy it more than you ever imagined.

Better Life Unlimited recommends that you always check with your doctor before beginning new exercise routines if you are currently taking any medications or have been diagnosed with, or are under the care of a physician for any medical reasons.


First Page
1
2
3
4
5
6
7
8
9
10
11
12
13
14
15
16
17
18
19
20
21
22 23 24 25 26 27 28 29 30 31 32 33 34 Last Page

Get An Email Alert Each Time CHANETC Posts