| | |
| --- | --- |
| | CELIAMINER's Recent Blog Entries |


Friday, June 21, 2013
This morning a member of the Meditation and Mindfulness team shared her spiritual practice and asked about others. My reply was this: For me, I feel closest to MotherFather God when I am in nature. Spectacular sunrises and sunsets burn memories into my brain. Walking along a wooded path as autumn leaves fall awakens me in a way like no other. Sitting on the porch with the cat in my lap listening to the birds and the wind in the trees centers me.

On the other hand, I don't take spirituality totally seriously. There was a funny Agnes comic last Sunday about spirituality, but since I couldn't post it on the thread, here it is:




Just realized how small SP sizes uploaded pictures, so here is the link:

www.gocomics.com/agnes/2013/06/16





Friday, June 14, 2013
I've lost about this much: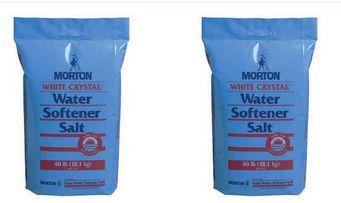 These are 40-pound bags of rock salt. I know how hard it is to haul these from the store to the car and from the car to the basement. Hard to believe I used to haul the equivalent of BOTH of these bags around on my carcass every day.






Tuesday, June 11, 2013
A Stephanie Romine daily blog today www.sparkpeople.com/blog/blog.asp?po
st=in_the_news_this_is_your_brain_on_c
offee contains a round-up of articles in the news, one of which focuses on yoga for larger bodies. That article really brought back memories of when I started yoga. Before I ever showed up at the local studio, I talked to the owner and conveyed my worries about not having a "spandex-compatible" body. She assured me there were people in her classes in all sizes and shapes, but I felt intimidated knowing that, in addition to my size, I also had very little flexibility in my hips. The owner invited me to her Gentle Beginner class, and from day one, I felt at home in that studio. I stayed in Gentle Beginner for at least a year before I felt comfortable enough to try a more advanced class, and now I participate in a mixed-levels class that encourages me to stretch my personal boundaries.

But more about before. I started taking yoga about 70 pounds ago, well before I joined SparkPeople, wearing the baggiest clothes I could find. I even gained another 10 pounds before I made my decision to change. When I did start losing the weight, I wanted to look nicer, so I set out to find yoga clothing appropriate for my size. Sure, I knew about Junonia, but I didn't want to order yoga clothing from a catalog. Anyway, after I had lost about 30 pounds and was going from 1X to XL, I walked into a LuLu Lemon store one day and quietly asked the clerk if they had larger sizes. Miss Bubbly loudly proclaimed, "Oh, yes, we have larger sizes. We go all the way up to size 12!" I turned and exited, muttering something obscene. Fortunately, I walked across the mall to a Lucy store and found my size and caring clerks, but that first attempt at buying "my size" yoga clothes really bummed me. I'm happy that more stores are now responding to the need.

Finally, one other thing that kept me going in yoga was a card from Kripalu that shows a plus-size woman in a difficult pose. You've probably seen it in Yoga Journal: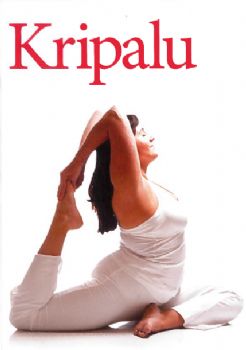 Edit: Wow, thanks, folks for liking my blog enough to be a Popular Blog!





Friday, June 07, 2013
Even after maintaining a year, I have found myself struggling, so ten days ago I made a calendar that focuses on three daily goals: calories within range, alcohol within personal limits (and lower than my previous limit), and getting to bed at a time that allows me at least six hours of shuteye (nominally 8:30 - 9:00 on a work night). Then I bought a package of gold stars to reward myself and keep a visual track. I started on May 28 rather than June 1, because I figured waiting for the new month would just let me rationalize bingeing, as has happened in the past.

So ten days in, here's how I'm doing:
C (calories): 7/10 with one major blowout. The other two were minor overages.
A (alcohol): 8/10 at the lower limit. The other two days were at my previous limit.
B (bedtime): 9/10 and I do feel better for making sleep a priority

All in all, though it's not perfect, I don't think it's a bad start, and the calendar shows where I need to improve. Before SparkPeople, I probably would have thought things like this calendar and my vision collage to be embarrassing and cheesy, but I'm living my success, and if others see I'm not embarrassed by displaying my goals prominently, perhaps it will help them.






Sunday, June 02, 2013
Lovely volksmarch today in Prince William Forest National Park in Virginia. On this hot, humid day, we chose the more rugged trail for the shade and were delighted by sights of streams and flowers and the sounds of birds and cicadas. Pictures follow....

First of all, this is the season of the Brood II cicadas, who have emerged from their 17-year hibernation. Their collective mating calls are so loud that they sound like car alarms sometimes.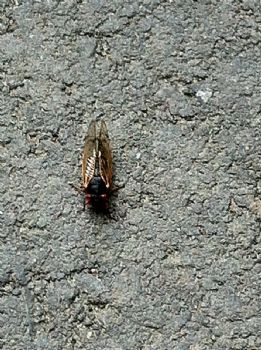 Here's what the ground looks like when they come out: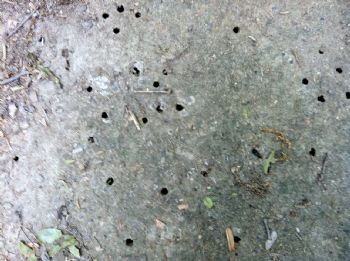 Along the trail we saw lots of mountain laurel: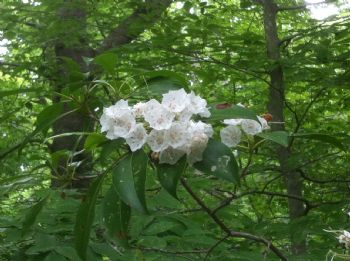 We were also entertained by the wildlife as we followed the trail markers: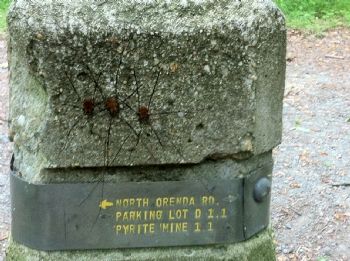 All in all, we enjoyed walking along Quantico Creek to Quantico Falls: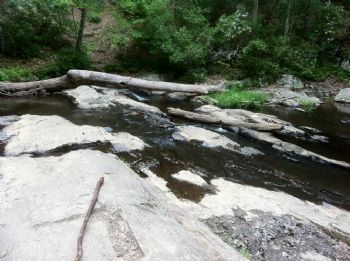 And the last of the hike along the Mary Bird Branch Trail was a beautiful way to finish: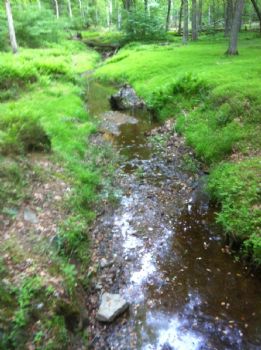 Can you tell by our smiles that we enjoyed it?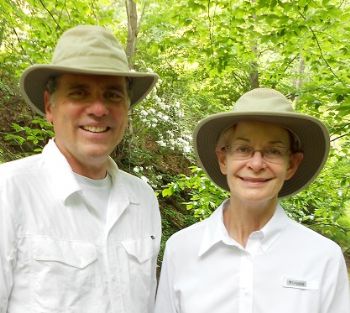 First Page
1
2
3
4 5 6 7 8 9 10 11 12 13 14 15 16 17 18 Last Page

Get An Email Alert Each Time CELIAMINER Posts