Tuesday, September 27, 2011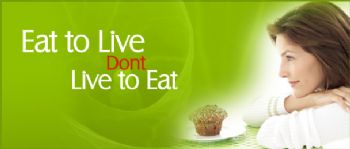 I don't think anyone really lives to eat, but I can see how it could appear that way. I know for me, I love to eat. It's not that food tastes freaking awesome, but I think it's more of the whole ritual of eating. Seeing the food, smelling the food, anticipating that first bite. Then slowly scooping the food up with the spoon and bringing it towards your mouth as your mouth salivates with expectation. Then you take the food in your mouth and the flavor touches your tongue and the excitement begins. It triggers an emotional reaction. You slowly pull the spoon out of your mouth, cleaning it with your lips. Now your mouth is full of flavor and you begin to chew. As you bite down, on whatever it is, more potent flavor squirts in your mouth covering every inch of your tongue...the front, the back, the sides. Then the moment you've been waiting for comes. Time to swallow. You slowly brush the flavorful food to the back of your throat where OH! the flavor covers the taste buds on the back of your tongue causing even more excitement to begin and slowly down your throat leaving a path of flavorful debris. After all this, you want more. So you take another bite and begin at the beginning. See, smell, anticipate, taste.

I can see how people become addicted to food. Our taste buds nearly get an erotic experience every. time. we. eat. Oh has sex just once and says "Eh, I don't like it." Even if you did, you'd try with someone else until you found the right person. Food is the same way. I am disgusted by green beans, but I love hot Cheetos with jalapeno cheese dip. Just the thought makes my taste buds quiver with excitement.

So how do we learn to eat to live and not to live to eat? Do we fight our cravings to the death? Do we tease our taste buds into submission by eating just a little? I don't know about you, but I think that would lead to a binge.

So what do we do? How do we conquer that feeling of desperate want?