Wednesday, September 28, 2011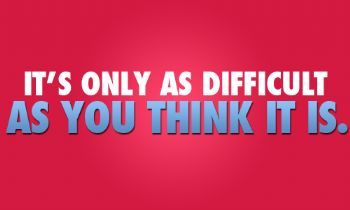 I keep telling myself this. Eating right, counting calories, going to the gym for 30-45 minutes 3 times a week, and doing strength training 3 other days a week is not hard. So why do I have such a hard time of making it a habit???

I have been at this for 13-14 weeks now and nothing is a habit. I could go back to eating crap and not caring how much and just laying around and sitting around the house tomorrow...and there wouldn't be one single urge in me to track my food or get up and move. I have to be very conscious about everything I do to try to lose weight.

I know we all says it's so hard and it takes a lot of work, but it's not hard at all. We make it hard. It's not hard to say no. Maybe if I start believing this and it gets stuck in my head, maybe then I will actually stick with it. Maybe then it will become a habit.

I am trying so hard. I have only lasted this long because of my competition with my friends, but what about when that ends? I need to change my thinking. I need to realize it's really not that hard and that I can do it because I have been. Yes, I may have a few slip ups, but skinny people don't ALWAYS eat 1200 calories or burn as many calories as they consume in order to maintain their weight. They have days full of calories too. They have lazy days. So why is it that if I eat over 2000 calories in one day I am a failure? Why is it if I don't go to the gym, I am a failure?

I am not a failure. I am human. I will stumble, I will fall, but damn it, I will get back up.