| | |
| --- | --- |
| | CAROLFAITHWALKR's Recent Blog Entries |


Saturday, January 14, 2012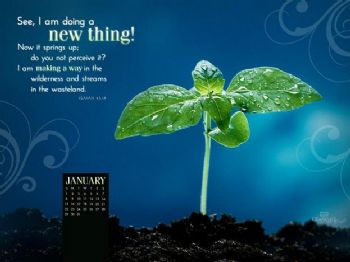 Mark your calendars . . . starting this weekend:

January 14-16
Martin Luther King Jr. weekend

April 21-29
National Park Week

June 9
Get Outdoors Day

September 29
National Public Lands Day

November 10-12
Veterans Day weekend

*Fee waiver includes: entrance fees, commercial tour fees, and transportation entrance fees. Other fees such as reservation, camping, tours, concession and fees collected by third parties are not included unless stated otherwise.

Additionally, many of the 397 national parks NEVER charge an entrance fee.

Find a Park by State:
www.nps.gov/findapark/index.htm#CP_J
UMP_275503




Friday, January 13, 2012
Woke up to realize I had slept through the entire night except for a single coughing fit at 12:30, for the first time this week, which of course meant I woke up clear headed instead of a sleep-deprived muddle head.

I was so happy.

I was able to get so much done this morning. The other days these week, 2 hours would fly by in what seemed 10 mins. A couple mornings I even reset the timer every 15 mins per FlyLady, to help me capture or make better use of my time, but it really didn't help. Being sick plus sleep deprived from being unable to breathe was the problem, and a timer wasn't going to fix it.

All of this was caused by me going off of SinuFix, in an effort to conserve it so it wouldn't run out so fast.

I used up alot of SinuFix - 3 and 4 per day all week instead of my well-health maintenance dose of 1 a day - to get back to being healthy. So ironically, I wasted time, money, and SinuFix, by trying to conserve SinuFix.

I am so grateful for last night's sleep. I still have red nose, scratchy throat, damaged vocal cords, and am clearing my throat occasionally, but was so happy this morning when I realized I had slept and for change this morning, I had not waken up half dead.

From now on, SinuFix comes before gasoline, in spending priority.





Thursday, January 12, 2012
What are your priorities? What you DO is your priority.

What are you struggling with? I am struggling with making walking a priority. I did fine from Oct through the week of Dec 13 (super busy week) and have struggled ever since to get back to the daily habit of it.

"Excuses be SHELVED in 20-TWELVE."

Our ACTIONS demonstrate our real priorities.

And when I DO fight my way back to a regular, daily walking habit, I'll remember HOW MUCH HARDER IT IS to go back and start over, than it would have been to make whatever time mgmt sacrifices necessary, to have continued doing it during the week of Dec 13. It's like going back to school: no matter what it is that's going on in your life that makes it look like you HAVE to drop out, DON'T DO IT, because no matter how hard it is stay in, it will be much much harder to go back than it is to stay in.

Your actions demonstrate your true priorities.





Wednesday, January 11, 2012
Found a really good sale at BILO, the sale included red leaf, green leaf, and romaine, buy one get one free, $1.99. Only 99 cents each, not per pound but for the whole head.

First time I went, the romaine was pitiful so I bought one red and one green. Went back last night because the store is near where we meet for Life Group, and the romaine selection had been replenished. I got two romaines.

I have been eating homemade soup everyday due to being sick (I need the hot liquid), and since getting the lettuce I've been eating salad with homemade dressing everyday. YES I have lost weight, already.





Tuesday, January 10, 2012
I have a bad wracking cough and runny eyes, but am getting better super fast.

We had our first Life Group meeting tonight, 1st one since Dec 13. I took peppermint cake. I didn't have any though, nor did I participate, trying to prevent socially embarassing coughing fits. I am usually not silent but was this time. I left the group 5 or 6 times to go cough outside.

I will sleep sitting up again tonight. I took 3 SinuFix today.



First Page
1
2
3
4
5
6
7
8
9
10
11
12
13
14
15
16
17
18
19
20
21
22
23
24
25
26
27
28
29
30
31
32
33
34
35
36
37
38
39
40
41
42
43
44
45
46
47
48
49
50
51
52
53
54
55
56
57
58
59
60
61
62
63
64
65
66
67
68
69
70
71
72
73
74
75
76
77
78
79
80
81
82
83
84
85
86
87
88
89
90
91
92
93
94
95
96
97
98
99
100
101
102
103
104
105
106
107
108
109
110
111
112
113
114
115
116
117
118
119
120
121
122
123
124
125
126 127 128 129 130 131 132 133 134 135 136 137 138 139 140 141 142 143 144 145 146 147 148 149 150 151 152 153 154 155 156 157 158 159 160 161 162 163 164 165 166 167 168 169 170 171 172 173 174 175 176 177 178 179 180 181 182 183 184 185 186 187 188 189 190 191 192 193 194 195 196 197 198 199 200 201 202 203 204 205 206 207 208 209 210 211 212 213 214 215 216 217 218 219 220 221 222 223 224 225 226 227 228 Last Page

Get An Email Alert Each Time CAROLFAITHWALKR Posts